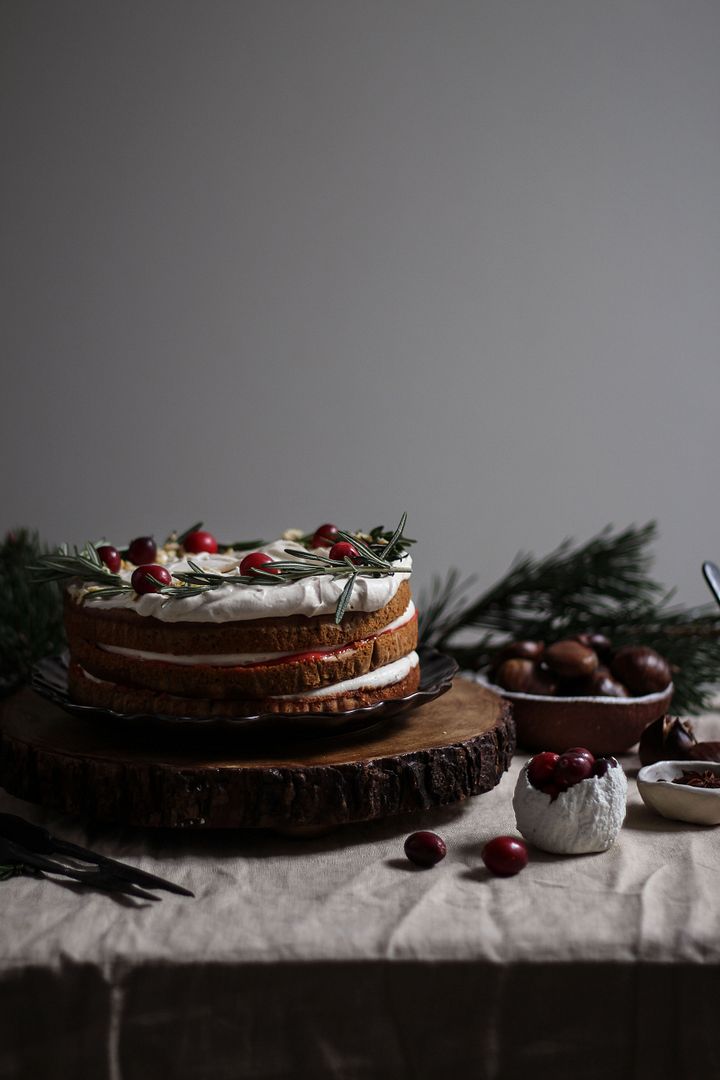 I love to try and reduce sugar in my normal favourite cakes so I did the same with the spiced chestnut cake and used coconut sugar, honey and a little molasses and I used honey rather than sugar to sweeten the frosting and make the curd. I roasted some chestnuts and chopped them up very finely then added it to the cake batter. I was inspired by nuts.com to develop a healthy seasonal snack using nuts so I used chestnuts. Because of the honey it makes quite a dense cake but it's so soft that it melts in your mouth so it's really nice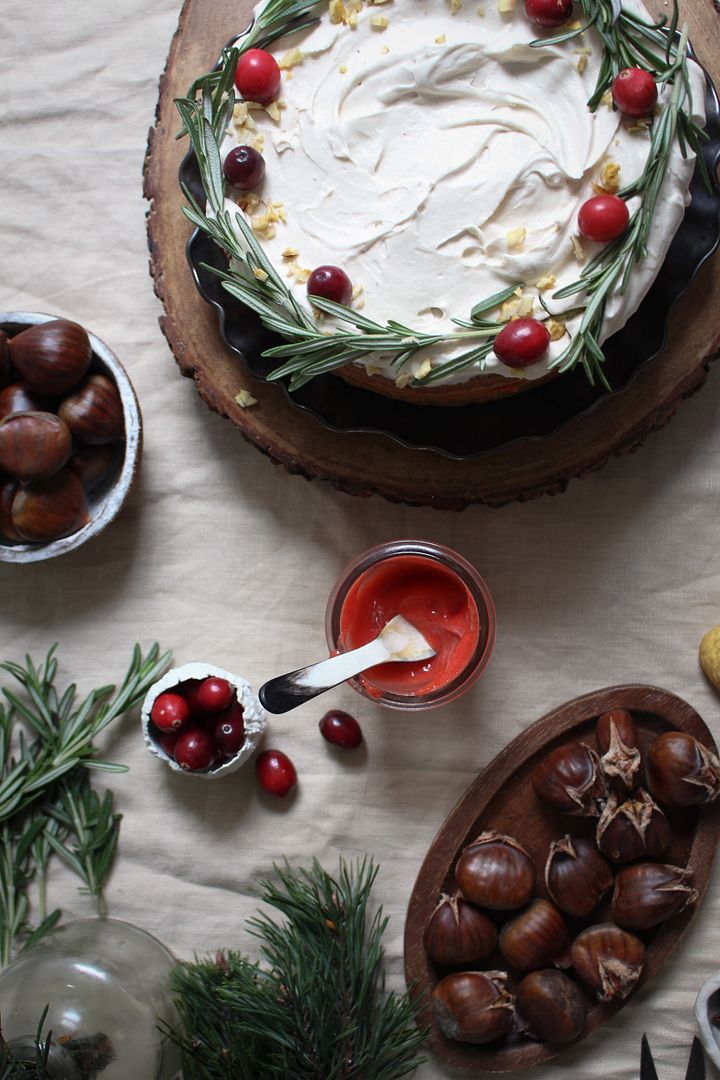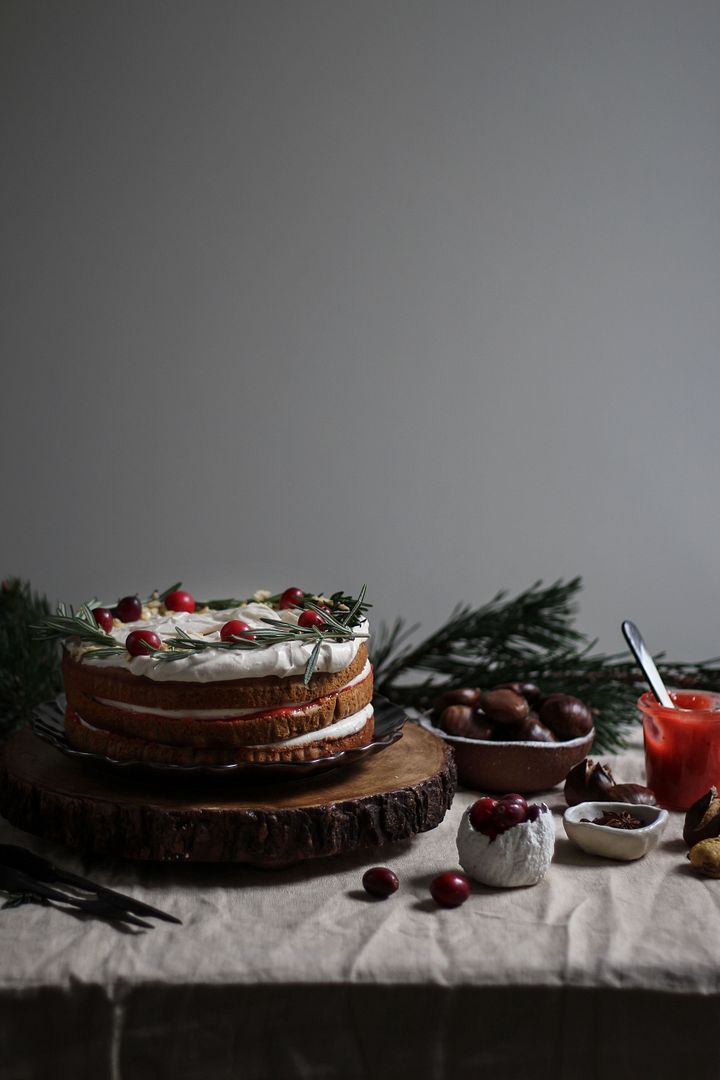 recipe
15 roasting chestnuts
220g butter
60g coconut sugar
4 tbsp. honey
2 tbsp. molasses
2 tbsp. cinnamon
1 tbsp. ginger
1/2 tsp nutmeg
220g self raising flour
4 eggs
1 tsp vanilla extract
preheat the oven to 200g using a sharp knife cut a cross in the pointy end of the chestnuts and roast for 20 to 25 minutes. once cool enough to handle peel of the shells and cut up into small chunks.
in a mixer cream the butter and coconut sugar together and add the honey and molasses then add the eggs one at a time then add the vanilla extract. sift together all the spices with a pinch of salt and mix with the flour and fold in to the wet ingredients then separate into three lined 11cm tins and bake for 25 to 30 minutes. then let cool
for the curd
100g fresh cranberries
4 tbsp. honey
3 egg yokes
in a pan add the cranberries and about a cup of water and heat until the cranberries have burst and then pour through sieve keeping the juice discarding the skins, add the juice back into the pan with the honey and egg yokes and heat gently stirring constantly until it thicken and coats the back of the spoon.
for the frosting
4 tbsp. chestnut spread
300ml double cream
4 tbsp. honey
whip the cream, chestnut puree and honey together until thick then start assembling the cake first add some cranberry curd, then pipe on some cream, then add the next layer and add some more curd and cream then add the final layer and add the last of the cream. decorate with cranberries, some more chopped chestnuts and some rosemary.