Upcoming events 
SEPTEMBER 3-Day London Food Photography Workshop AND BUSINESS BLOGGING MASTERMIND {BOOK HERE}
Following the success of the March food photography workshop and the 3-day September food photography workshop, I will be running a 3-day group food photography and styling workshop and blogging and food business mastermind from September 21st – 23rd, 2018. The workshop will take place over 3 days and students will be able to attend just one, two or three sessions of the workshop!
Each session will cover different topics from
learning about camera settings,
working with natural light,
food photography composition,
visual story telling,
editing in photoshop and
creating dark and moody food photography shots
how to earn more money doing what you love
how to use social media as a way to reach your ideal customer
how to set and reach your business goals
For lunch we will explore different local restaurants that all focus on vegetarian cuisine with vegan and gluten-free options available too. Goody bags will also be provided.
THE LONDON WORKSHOP SCHEDULE
SESSION 1  – LONDON FOOD STYLING AND FOOD PHOTOGRAPHY WORKSHOP WITH THE LITTLE PLANTATION AND TWIGG STUDIOS
When: Friday, September 21st, 10am – 4pm
What: In the morning we will dive deeply into camera basics, focusing on mastering shutter speed, ISO and F-Stop as well as how to control and manipulate light to get the food images you want! You'll also learn the basics of composition and food styling and have the opportunity to put your learning into action styling and photographing two different food scenes.
In the afternoon we will focus on learning how to decorate, style and photograph a vegan cake.
Where: At Kimberly's South East London home studio. Please contact me for further information.
How many: This workshop will be open to 4 attendees only to allow for enough 1-2-1 attention. As the numbers are kept small these workshops sell out very fast; hence we advise you to get in touch with us asap to avoid disappointment ;).
What else: Herbal tea and vegan snacks will be available throughout the day. A light vegetarian lunch at a local restaurant will also be provided as well as an AMAZING goodie bag to take home at the end of the day.
SESSION 2  – LONDON FOOD STYLING AND FOOD PHOTOGRAPHY WORKSHOP WITH THE LITTLE PLANTATION AND TWIGG STUDIOS
When: Saturday, September 22nd, 10am – 4pm
What: In the morning we will learn how to create visual story boards and develop a visual food story which we'll jointly plan, structure, style and shoot.
In the afternoon we will sit down and explore using photoshop and/or lightroom to make a good image great, fine tuning our editing skills like a pro.
Where: At kimberly's South East London home studio. Please contact me for details.
How many: This workshop will be open to 4 attendees only to allow for enough 1-2-1 attention! As the numbers are kept small these workshops sell out very fast; hence we advise you to get in touch with us asap to avoid disappointment ;).
What else: Herbal tea and vegan snacks will be available throughout the day. A light vegetarian lunch at a local restaurant will also be provided as well as an AMAZING goodie bag to take home at the end of the day.
When: Sunday, September 23rd, 10am – 5pm
What: This intensive has been designed to help you as a small business owner, blogger or solopreneur gain real clarity and direction in your business. You will be provided with a peer support group as well as a framework in which you are held accountable for working towards achieving your goals.
To make this possible, we will spend the morning unravelling the intention behind your business, identifying your core audience and helping you pin point your unique strengths.
We will then take time to look at everyone's business individually in the hot seat exercise, where you'll have a chance to fully explore what's not working in your business and how to overcome your stumbling blocks.
The afternoon will be dedicated to looking at marketing, branding, social media and how to build a loyal community and costumer base.
For a full outline of the day please head to this blog post (click here) or complete the contact form below and we'll gladly send your further information.
Where: South East London, SE23
How many: between 6-8 attendees
What else: Herbal teas, coffees and vegan snacks will be provided throughout the day. You'll also leave with a GORGEOUS goodie bag to take home at the end of the day as well as a 30+ page instagram e-guide.
to book this workshop head over to Kimberly's blog here and fill out the contact form or email me at aimeetwigger@aol.com
1 Day photography workshop Utrecht Holland October 13th Book here 
I am really excited to announce that I am holding a 1 day workshop in Utrecht Holland with lucie beck. We will be combining our knowledge of food photography and styling to bring you this collaborative workshop. Lucie who is a Dutch food photographer recently was a runner up in this years pink lady food photographer of the year. This is my first workshop in Holland (actually in Europe out side of England) so its the perfect chance for you if you live in or near Holland.
What you will learn
We will talk about how to set up your shot and find the best composition
Visual storytelling, we will discus how to create a story with your photos
Light, how you make the most of natural light and manipulate it
All of our tips for a good food photo and how to pick the backdrops and props and style a scene
basic light room editing
Who is this workshop for?
Any one wanting to learn or improve their food photography and styling skills.
This day you will meet other creative people, share your passion, practice a lot with photography and having a delicious lunch.
I find In person workshops so valuable for people as it gives you a great opportunity to meet and talk to others in the industry and its a great way to talk and ask questions. I find this industry can be very lonely at times so I love doing workshops as I get to meet and chat with people who share my passions.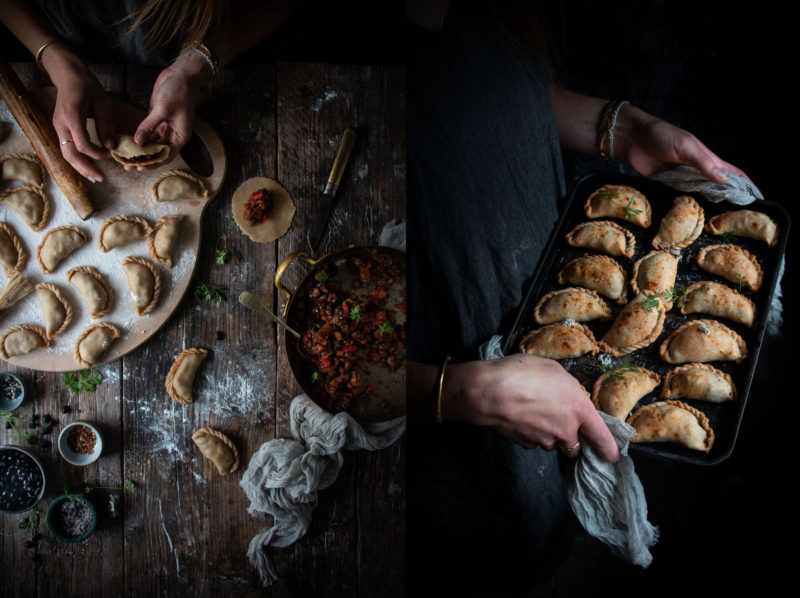 Program October 13:
10.00 welcome, coffee and tea
10.30 workshop Lucie: how to build a set and how to use the light
11.00 -12.00 workshop Aimee: composition, visual storytelling, talking about building a set up
12.00-13.00 lunch
13.00-1500 Photography 3 differents sets, you will get tips from Aimee and Lucie and personal help
15.00-16.00 Lightroom editing
17.00 Drinks & end
When: Saturday 13 october 2018
This workshop will be given in English (Lucie is Dutch)
Where: Studio Toutdoux, F.C. Dondersstreet in Utrecht 29  (paid parking, public transport can be easy) Please note that entry at the downstairs door, sharp right cross, left is the door under the stairs
Time: 10 am-5 pm
Costs: EUR 405,- all inclusive drinks, coffee, tea, lunch, wine and bites.
Saturday 13 october 2018: Ticket through Eventbrite
Please note: limited place so be quick.
Terms and conditions:
– Book a workshop means you accept the applicability of the general terms and conditions
– The published rates for the services offered are in euros.
– Payment must be paid in advance via Eventbrite.
– No refunds.
– Reserved because of illness or too few participants.
some of lucie's work
USA Workshops San Francisco and New York with Georgie Dolling and Joe Filshie this October
As you have all been asking so nicely I have finely decided to come to the USA to hold some workshops with my super talented friends from Sydney Australia Georgie and Joe.
we have set the dates and prices but we are just finalising the studios so here is the proposed dates
San Francisco 20/21st October
New York city 27/28th October
More details coming soon if you would like to be notified about these workshops email me at aimeetwigger@aol.com
London july 1st — sold out 
with Silvia from salvia+limone 
This workshop is One Day Intensive on the 1st of July, 9 am to 5 pm . With a special twist and  a Styled Garden Brunch.
The day is longer than usual (9am-5 pm) as we aim to provide all the foundations to style, photograph and edit for blogging and social media.It's also as a great chance to connect with other like minded creatives in a comfortable and welcoming environment.
What the workshop includes
How to use your camera in manual
Capture movement and the human element
Understanding and use of the light.
Techniques to style a flat lay and a front shot that you can apply to your own style
How to deal with tricky food, brown food, difficult textures, drink..
Hands on styling, I will accompany you into styling your own flat lay, so you will be able to incorporate the notions just acquired.
Build storytelling, use of Pinterest as inspiration.
Learn to organize a complete shooting and make the most of your styled settings, saving time.
Editing guidance for Camera Raw and Lightroom.
Vegan food and refreshments.
Where
The workshop will happen in my studio in north London. We will shoot in a spacious room with a wide  bay window.
You will find  the best ceramists props, natural  fabrics, and a large selection of backdrops. Of course different plant based food and a vegan cake ready for shooting.
Also you will find the amazing flowers from Hampstead Village. And  vegan lunch and  snacks to keep you energetic and happy!
You really only need to bring the camera, the computer and your joy to create!
Note: Only a restricted amount of people is admitted to ensure 1-2-1 attention.
to book follow this link and fill out form or email me at aimeetwiger@aol.com
Hampi India
DATES
12  – 16 September, 2018
LOCATION – Hampi, Karnataka, India.
The retreat is located in a magnificent landscape and the resort where we will stay, reflecting the fort like entrances, stone-paved boulevards, arched hallways and regal chambers mirroring the famed palaces of a bygone but glorious era. Your stay will be in luxurious rooms  that are a perfect blend of traditional architectural charm juxtaposed with modern facilities.
Travel back in time to the glorious days of the 14th century Vijayanagara Empire, in the fantasy land of boulders and ruins. Let the monuments at Hampi tell you the story of what was once described as "the best provided city in the world". With stunning rugged forests and boulders forming its backdrop is where we will take pictures not just of the stunning food on offer but also its people and landscape.
In this perfect setting learn not only the tips and tricks in Food Photography and Styling but also walk where once Kings and Queens did. Learn about the amazing history of one of the richest and most successful empires in the history of the world.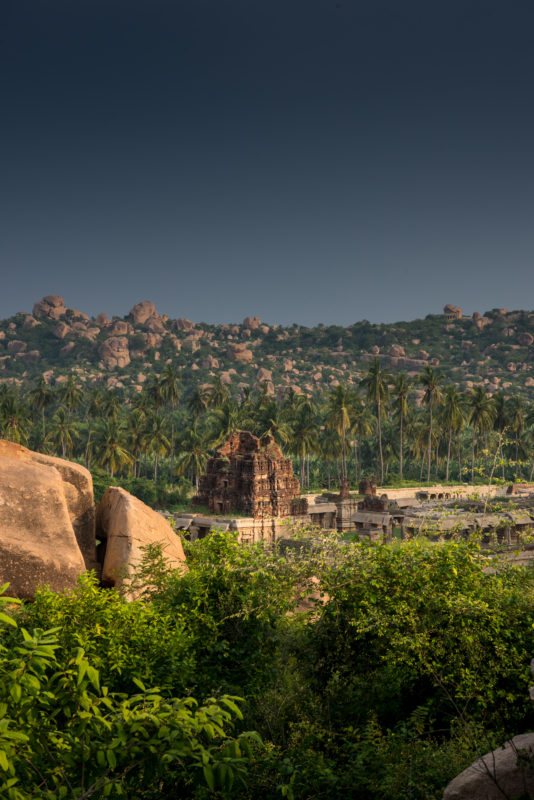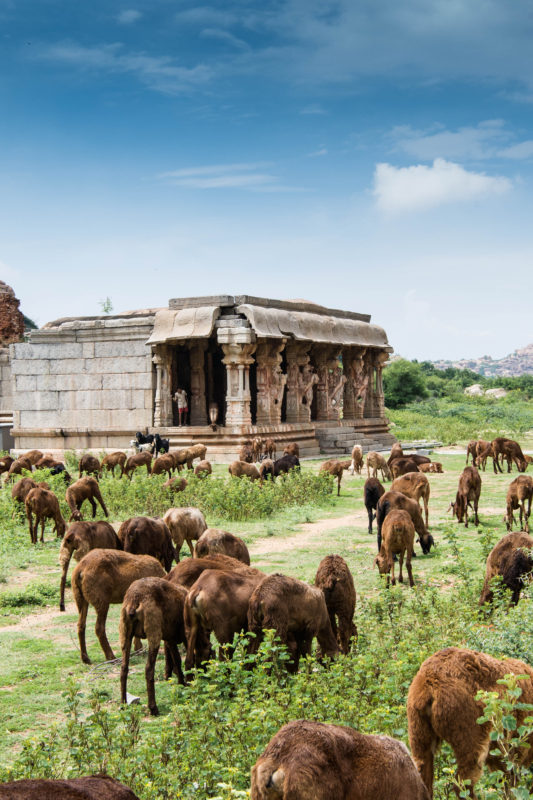 TEACHERS
Rakhee – Boxofspice
Aimee – Twigg Studios
WHO IS THE WORKSHOP FOR?
This workshop is for anyone who has been thinking of delving into photography seriously or even as a hobby. It is for any level of photographer. For the beginner who has never picked up a camera, we will be going through camera settings and photography basics. For the intermediate and advanced photographer, you will be in a stunning location, in a setting perfect for photography, honing your skills. This retreat is perfect for those interested in food photography (but not limited to) and who want to meet like-minded creatives from around the world.

ABOUT
A 5-day food photography workshop, where both Rakhee and Aimee will share their knowledge on technical skills, styling, social media, creative writing, and Adobe Lightroom. There will be classes we teach together, others will be taught separately and an opportunity to talk 1-on-1 with us about your goals and ambitions concerning food photograpy, styling, blogging (+ editing) etc. Aside from the learning, we will also gather, laugh, enjoy each other's company and have an amazing time in this beautiful country.
Classes + activities:
Theory of photography – We will talk about the basic camera settings. By the end of the workshop you will know everything about ISO, aperture, shutter speed, composition, lenses, full frame vs. cropped frame, white balance, how to approach lighting and much more. On top of that, you will know how to use this knowledge to your advantage and become your camera's best friend.
Styling practical – For this class we learn by doing. Rakhee and Aimee will show you how we go about styling and creating a food story. Both bloggers will demonstrate how to create moody settings which beautifully contrasts the bright colors of food. We will also show you how you could lighten pictures, if that is the direction you'd like to take. All dependant on the style you choose. We will also show you how to purposely use props, and what negative space does with your photography.
Heritage walk – Hampi's ruins are spread over 16 square miles and has been described by UNESCO as an "austere, grandiose site" of more than 1,600 surviving remains of the last great Hindu kingdom in South India that includes "forts, royal and sacred complexes, temples, shrines, pillared halls, mandapas, memorial structures and water structures. We will have the chance to not only visit these ruins but also have the opportunity to shoot them.
How to use Adobe Lightroom – A sit down session where we talk about editing your photos and how to create a personal preset to give your images that consistent look and feel.
The business of social media –  In this session we talk about growing a community on Instagram and Pinterest, talk about developing a style, the use of hashtags, dealing with the algorithms, how to go about sponsored posts, collaborations, balancing creativity & business,
Feasting – You will be treated to exotic food that was prepared for royals hundreds of years ago! You will be indulged and pampered to the best vegetarian or non-vegetarian food that this region has to offer by some of the best chefs in India.
DETAILS
Workshop will cover: basic camera settings such as shutter speed, aperture, and ISO and their effects on the image. Lenses and their focal lengths, manipulation of natural lighting, food styling and plating, and post production in Adobe Lightroom.
A DLSR, or smart phone camera is required. (no point and shoot)
All accommodation, meals, drinks (excluding mineral alcohol), walks are included in the workshop cost.
Price listed is per person.
Space limited to 8 attendees.
PLAN*
Wednesday September 12th: Check in and welcome dinner cooked by Rakhee and Aimee at 7:30  pm.
Tuesday September 13th: Photography lessons, hands on shooting & styling, visit the UNESCO Heritage Site.
Wednesday September 14th: Styling lessons, hands on shooting & styling, social media, how to pitch to brands and creative writing.
Thursday September 15th : Adobe Lightroom demonstration, tips and tricks, human element photography.
Visit more ruins.
Friday September 16th: Farewell breakfast at 9 am, guests depart by noon.
COST OPTIONS
Single bed (shared room) $1950
Queen bed (shared room) $2250
INCLUSIONS
4 nights shared accommodation
A shared room on a beautiful and luxurious resort for the retreat period
All classes and demonstrations
All meals and drinks (alcohol not included)
Visit to the historic site
A wonderful goodie bag
NOT INCLUDED
Transport to and from to the location
Alcohol
Spa
TRAVEL
There are several ways to get to Hampi. I am listing them below:
Fly to Bangalore International Airport (BLR) and drive to Hampi. Its a 6 hour drive through a beautiful countryside.
A rare opportunity to see India and its villages.
Fly into Hyderabad Airport (HYD) and then take a local flight to Jindal Vidyanagar (VDY). This will bring you just 37 kms away from Hampi. Airport transfer from Jindal Vidyanagar are included.
If you are a seasoned traveler and would like to explore the option of traveling by bus or train from the nearest airport, I can help you plan this.
EXTENDED STAY IN INDIA
Please let me know if you would like to stay in India little longer or come some days before the workshop begins. I can advise you on neighbouring cities and places to visit. If you would like to travel extensively in India, I can help you plan this. 
A 50% deposit will be required on booking to hold your place, the balance will be payable latest by August 1, 2018.
(If you would like to pay in three instalments please mention this in the email)
Secure your spot today by sending an email to harvestngather@gmail.com.
After the deposit is paid, you will be required to pay the remainder which will be due no later than August 1, 2018.
No refunds will be available unless you find someone to take your spot.
* in order to provide optimal experience, the program may be subject to small or minor changes dependant on local partners.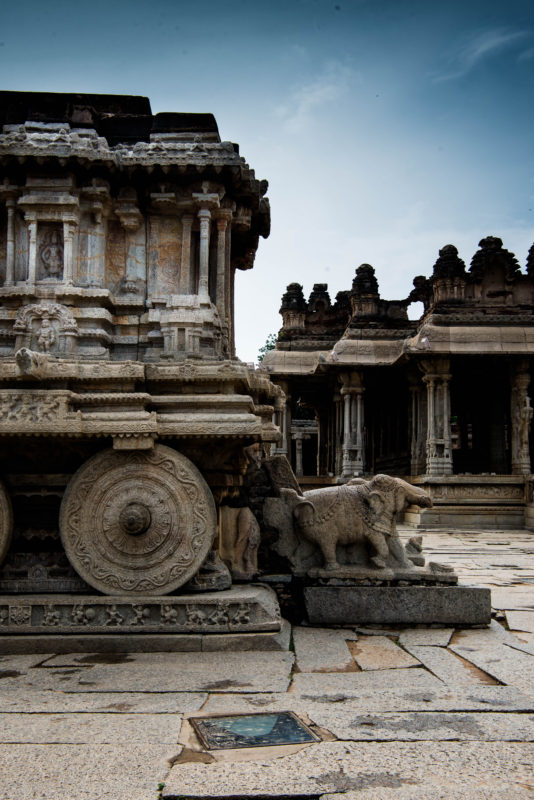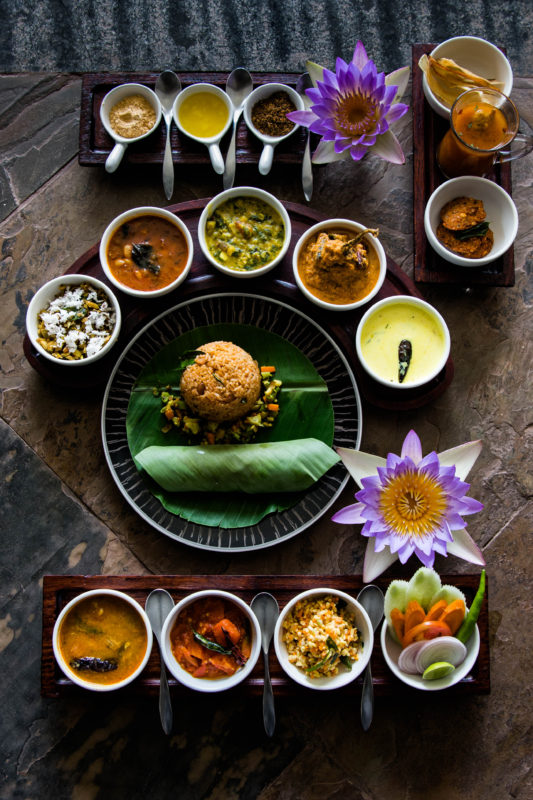 Scotland workshop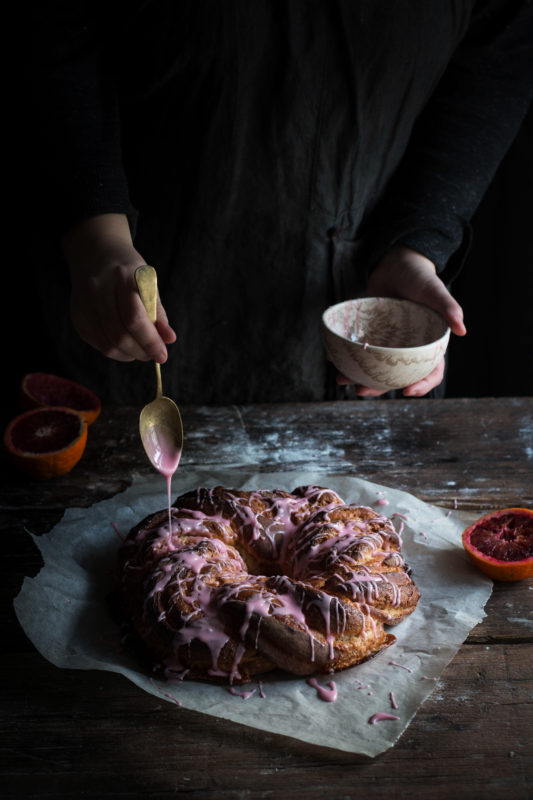 August 24th -28th  (spaces limited) there is also an option to come for the day
Set over 4 nights this intimate workshop takes place on the coast of Scotland in Prestwick, this is an ideal location for a trip to the isle of Arran where we will go on day three.
On the first two days we will have hands on food photography and styling workshop where i will share all i know about food photography and styling. then we will take the ferry over to arran for the day and enjoy the beautiful island and take some outdoor shots.
The schedule
FRIDAY 24th aug
Arrive: Anytime after 4pm (tea & coffee available)
Assemble in lounge for 6.30pm
Dinner at 7pm
3 course dinner with soft drinks/wine, coffee/tea after in lounge
SATURDAY/SUNDAY
Breakfast – 8 to 9am
Workshop start at 10am approx.
Mid morning coffee & treats – 11.30am
Workshop resume
Lunch – 1.30pm , 2 courses with soft drinks/wine
Workshop resume at 2pm
MidAfternoon Tea break – 3.30/4pm
Workshop Finish…..
Assemble in lounge 6.30pm
Dinner at 7pm, 3 Course with soft drinks/wine, tea/coffee after in lounge
MONDAY
Breakfast – 7.00 to 8.00am
Train Station for 8.34am train from Prestwick Town to Ardrossan Harbour – arrive 9.20am
Ferry to Arran 9.45am, arrive Arran 10.40am
Day in Arran
Last ferry back is 7.20pm, arrive on Main land 8.15pm
Train from Ardrossan Harbour to Prestwick Town – 8.30pm. Arrive Prestwick 9.15pm
Tea & Coffee available.
TUESDAY
breakfast then leave before lunch time
the workshop will include
two full days of learning, we will talk about camera settings, natural light, styling and editing. we will style and photograph together and create a visual story.
day trip to arran with lunch and dinner and train/ferry
4 nights accommodation
all meals in a Scottish theme cooked for us.
The photography workshops we will learn
How to shoot in manual mode,
How to use natural light and the best angles
How to style a scene, prop placement, colour pallets
composition
How to capture movement and hands on photograhy
How to tell a story with your photos
How to find your personal style
Editing with Photoshop light room
Social media talks and blogging advice
there are 5 rooms available, I am going to sell them as single occupancy but if you want to come to the workshop with a friend and share i can reduce the cost.
price
£1600 pp for four nights
this includes
accommodation
all meals and drinks
day trip to arran
does not include travel to or from the workshop
If you don't want to stay in the house and just want to come on the day you can attend the photography workshops on the Saturday or Sunday or both, they will be priced at £350 a day including lunch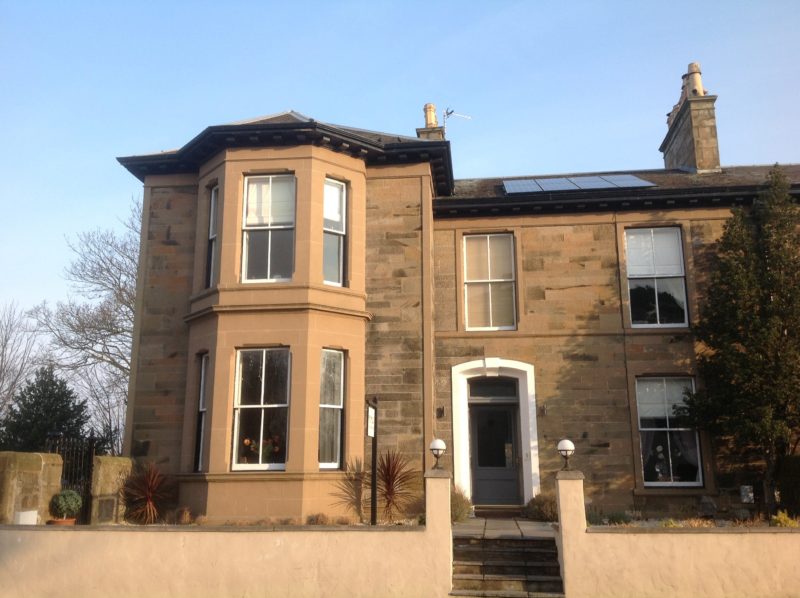 (isle or arran photo from the telegraph)
getting there
we will be staying in Prestwick which is easily assessable from Glasgow.
to Book email aimeetwigger@aol.com
---
one to one workshops
I am really pleased to announce that I am now holding one to one workshops at my home studio in Torquay in Devon. these workshops can be tailor made to what you want to learn and we can discus and plan it in advance. Also I am flexible with the dates and can work around your schedule.
the workshop can be a day workshop or held over several days to suit your needs. we will cook and photograph a story discus styling and backdrops and post editing and anything else you want to learn.
email me at aimeetwigger@aol.com to discus pricing and dates
I can also come to you and do the workshop at your home, this can be great if you are unsure how to work with the natural light you get your home, this price will include my transport.
---