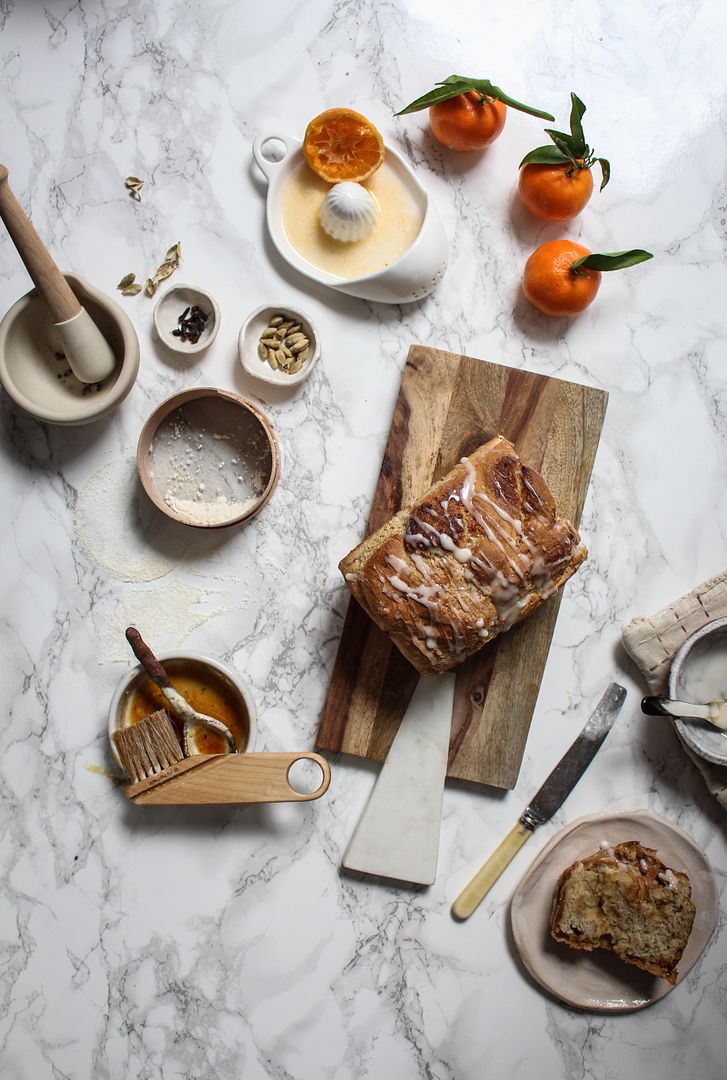 this bread tastes just like Christmas, I made the filling with cloves, the juice of two clementines and some ground cardamom and instead of sugar I used coconut flower nectar (maple syrup will do) and coconut sugar. I used coconut milk rather the whole milk so they are vegan.
that knife belonged to my grandad and even though the end had broken off he still used it every time he had a fried breakfast every week, I have no idea why he continued to use it, it used to make me smile though so decided to keep it to remember him by.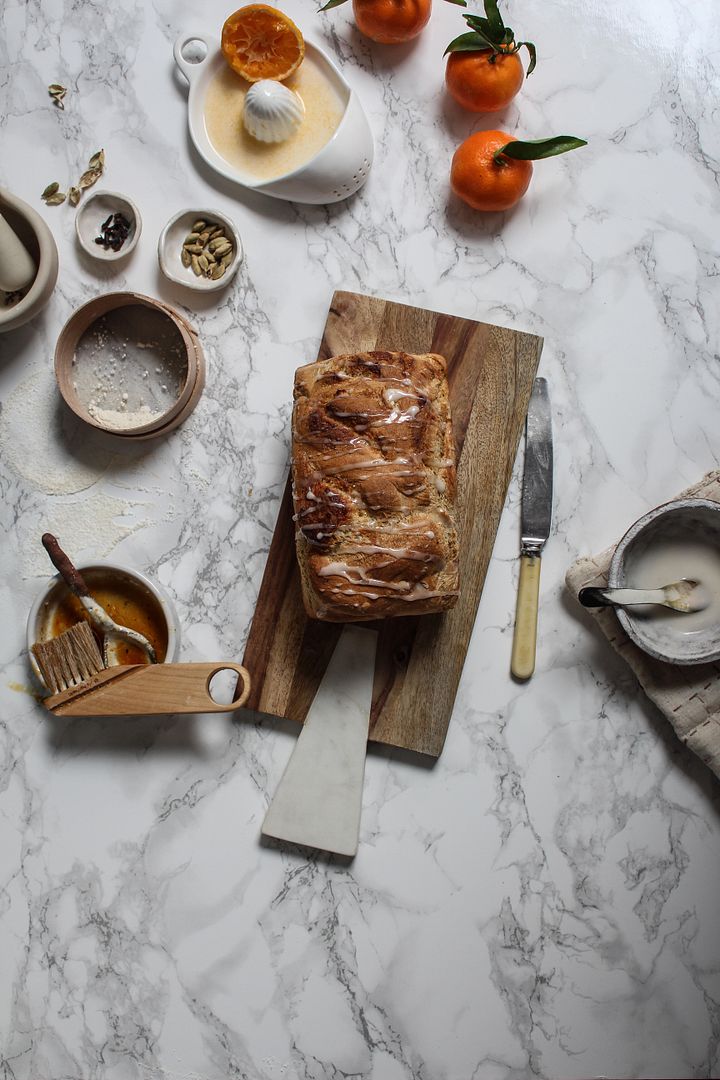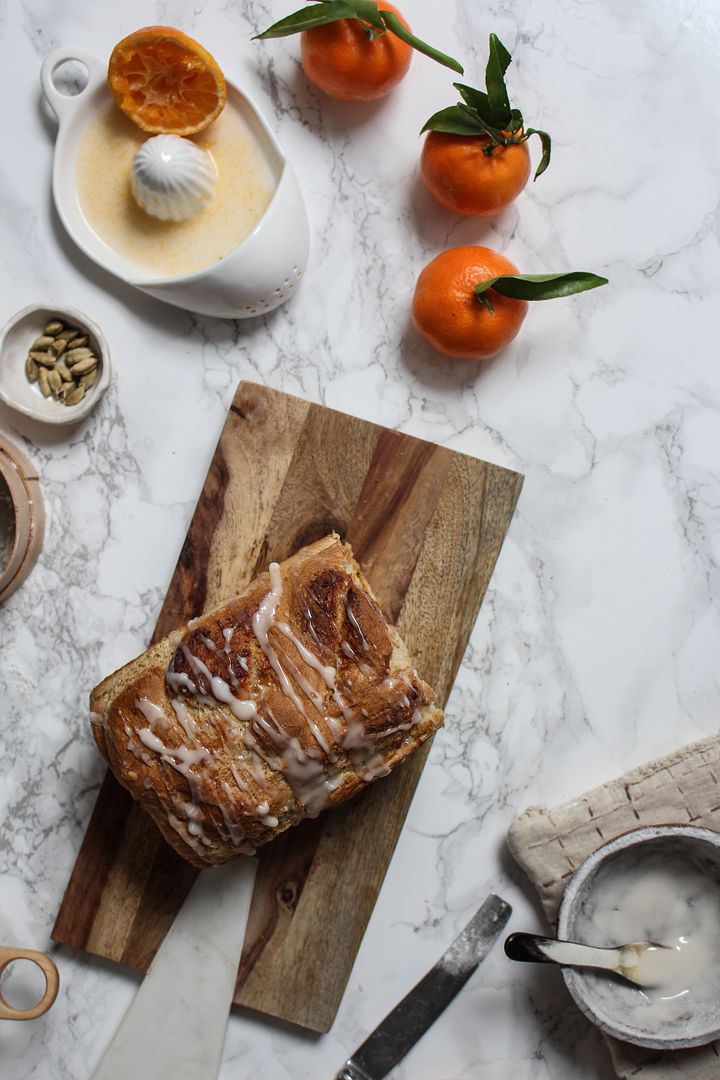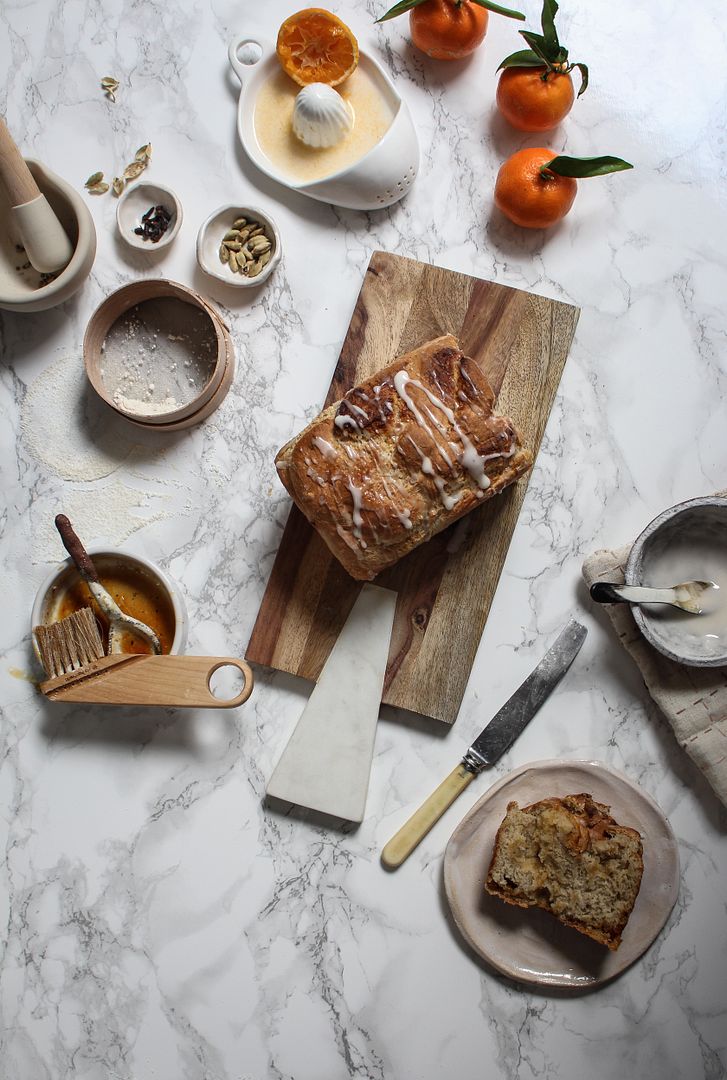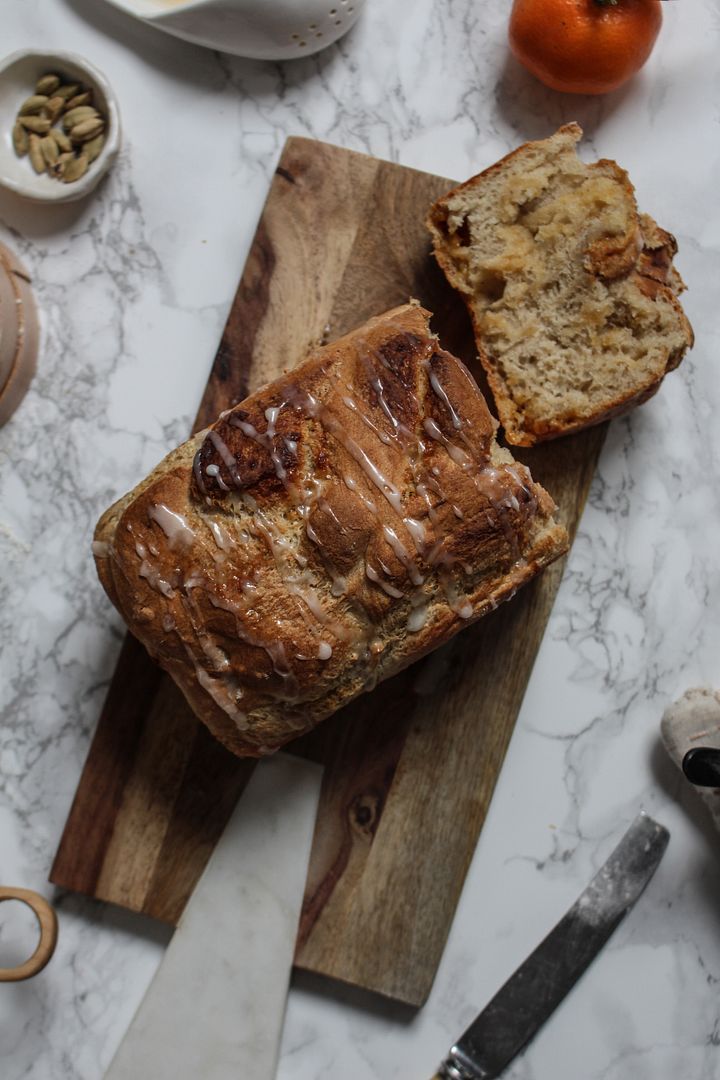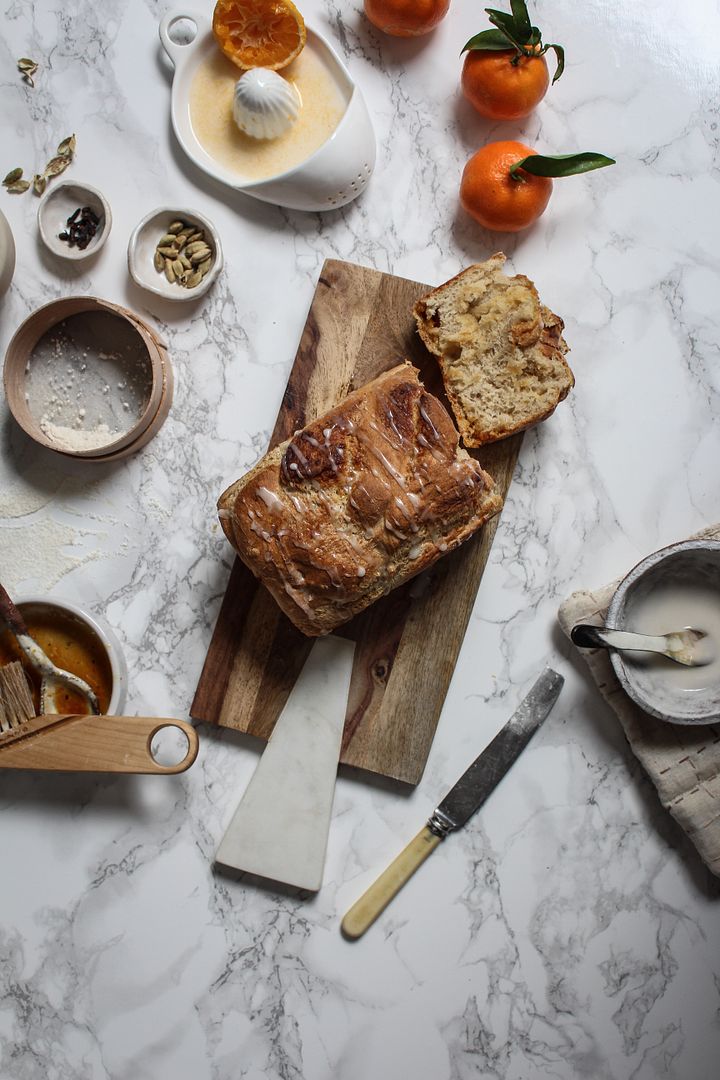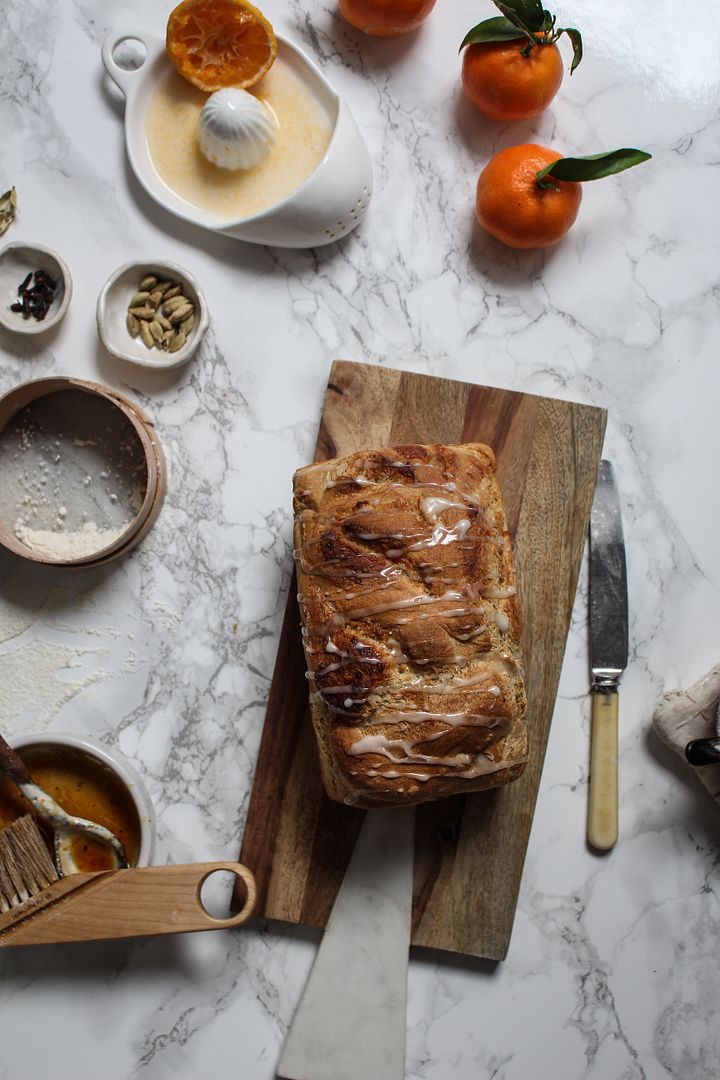 for the dough
300g spelt flour
1 sachet of fast action yeast
¼ tsp salt
3 tbsp coconut sugar
200 ml coconut milk
50 ml water
In a stand mixer add the flour coconut sugar and salt then add the yeast, pour in the coconut milk and start mixing then start adding the water until the dough comes together and knead for 5 minutes once elastic cover and leave to double in size for about an hour.
make the filling
juice of two clementines
4 tbsp maple syrup or coconut flower nectar
3 cloves
crushed seeds from 4 cardamom pods
1 tbsp of lemon marmalade
In a pan add the juice, syrup, cloves and cardamom and heat for five minutes until thickened then stir in the tbsp of lemon marmalade (optional) let cool
once the dough has doubled in size tip out on a floured work top, knock the air out and roll into a rectangle and brush on the filing then roll up into a log and cut into strips and place in to a lined loaf tin. Leave to rise again for another hour
preheat the oven to 180c then bake for 25 to 35 minutes until it sounds hollow when tapped on the base
let cool then drizzle with some water icing made with icing sugar and some orange juice slice and enjoy.