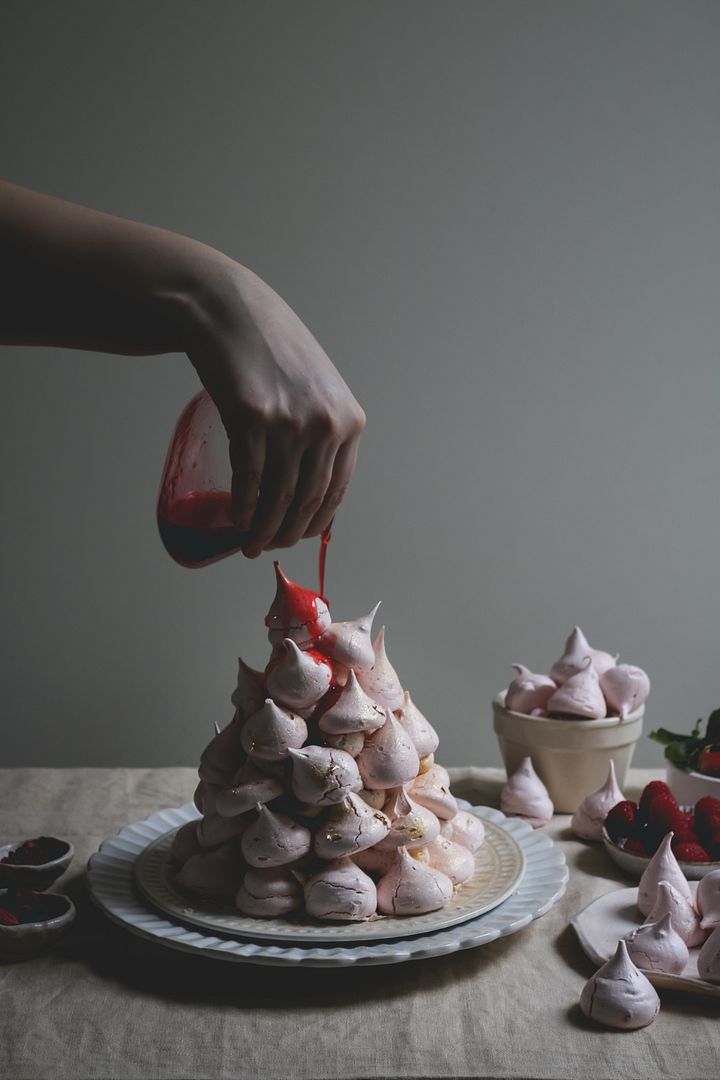 I had this recipe in mind for new years eve but its perfect for any party of gathering, you can make the stack as big as you want so its great for feeding a group. I flavoured the meringues with some freeze dried raspberries and strawberries and covered them in edible glitter, then I flavoured the cream with some berry jam and then made a berry champagne sauce to pour over it just before serving. it was so yummy my partner loved it. its also so easy to make which I love this time of year.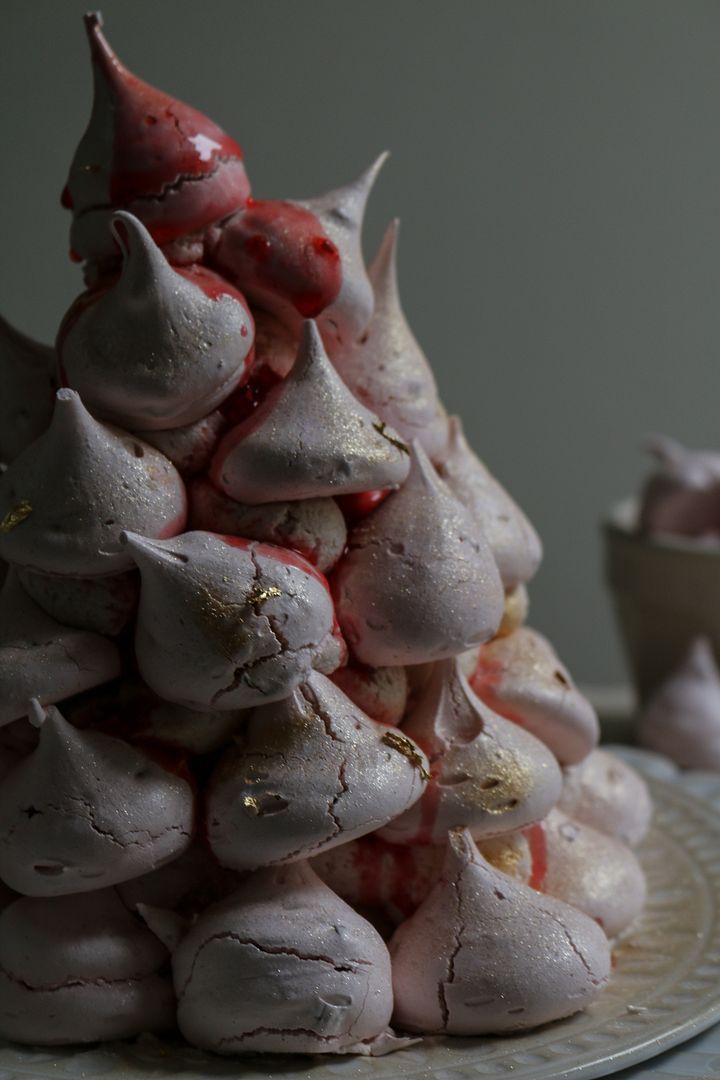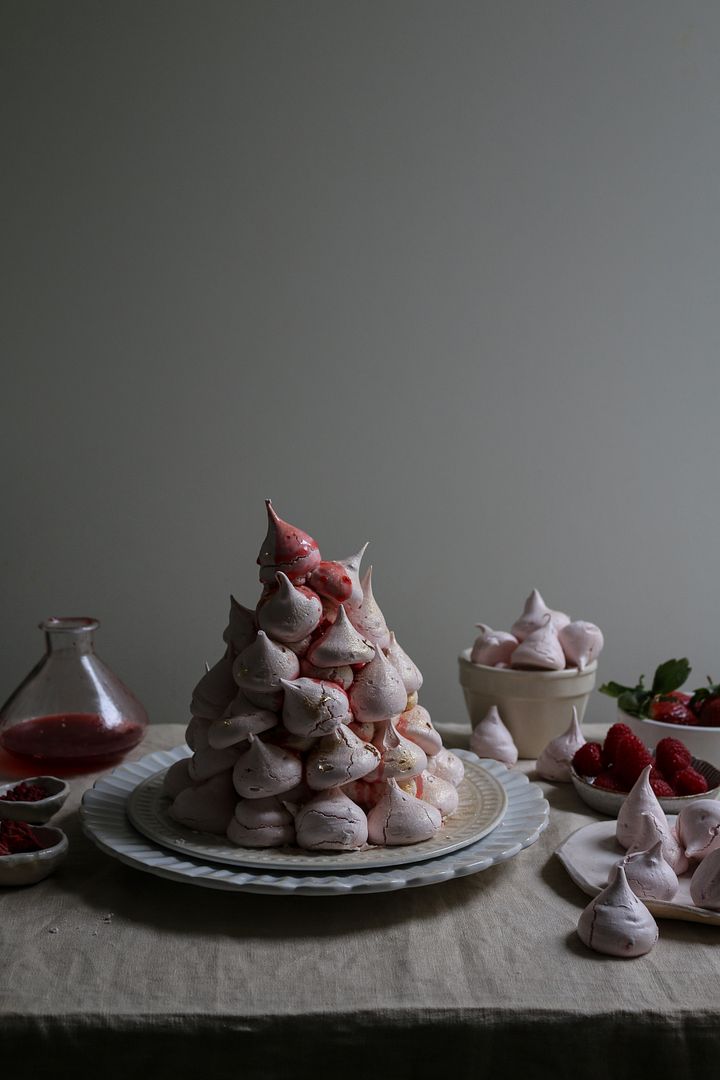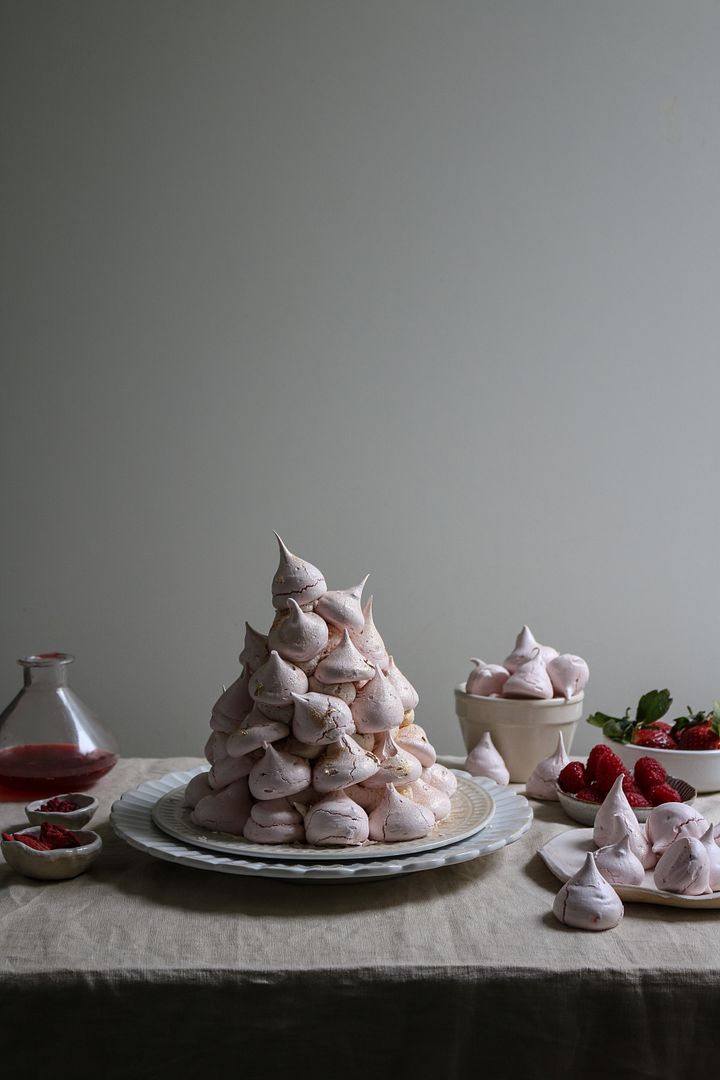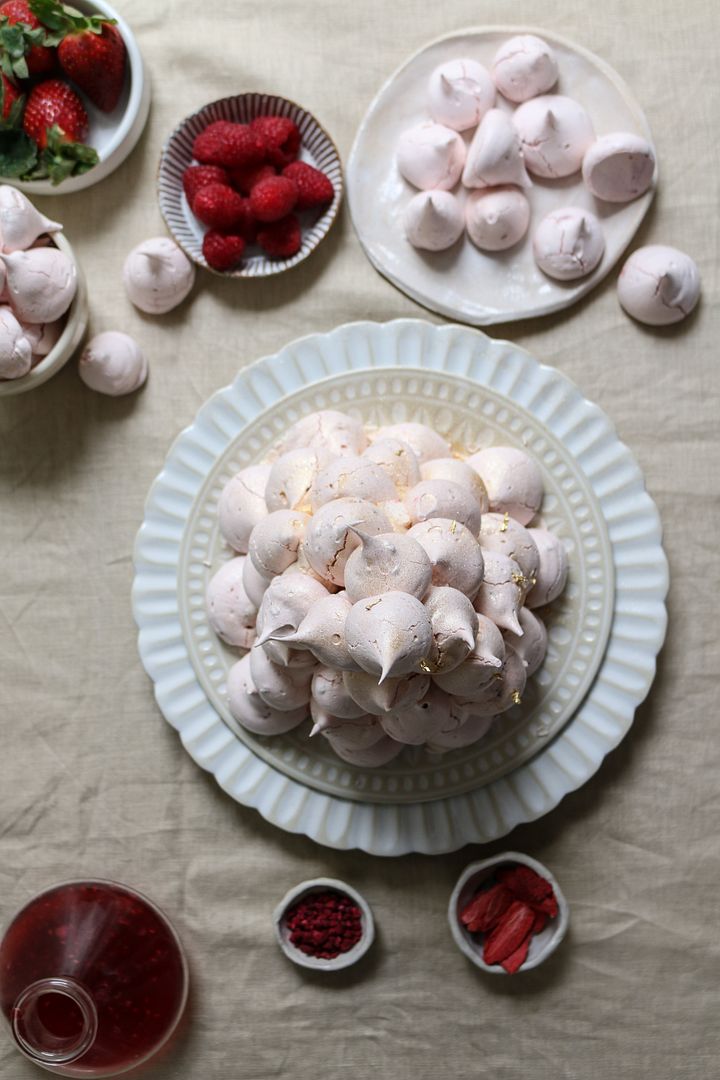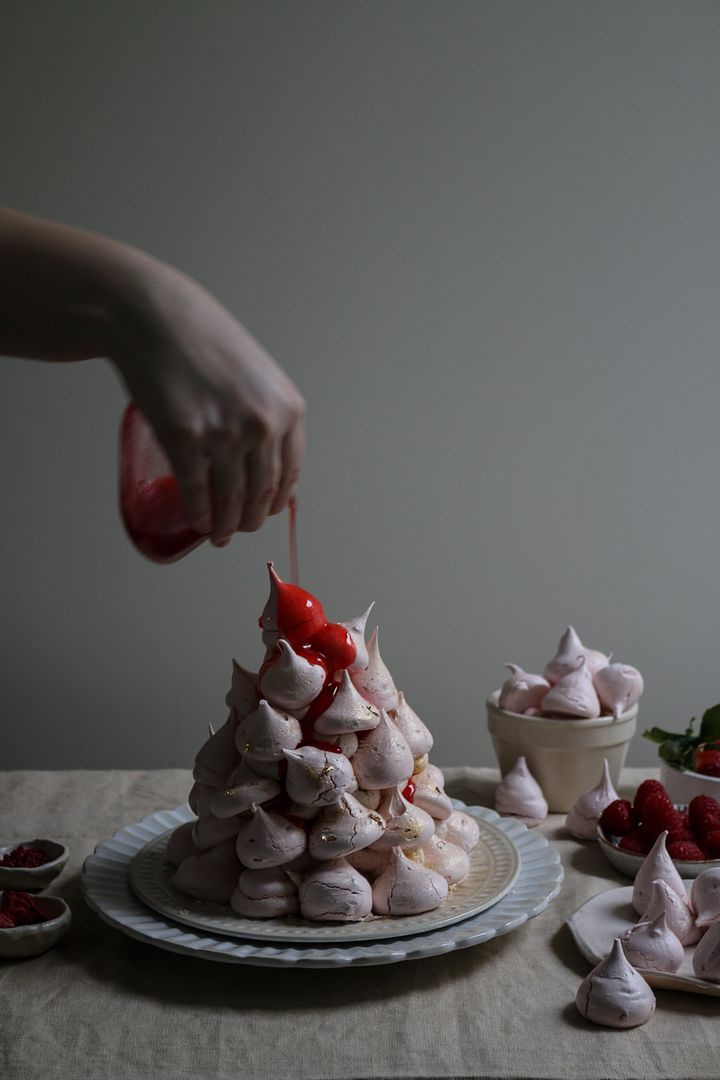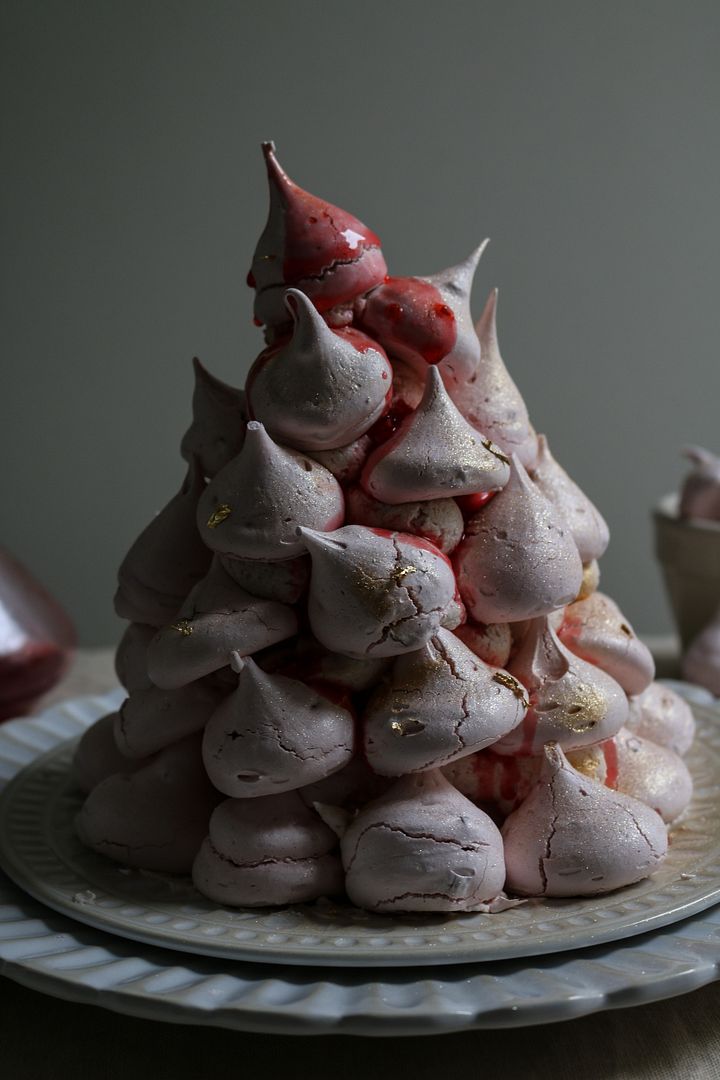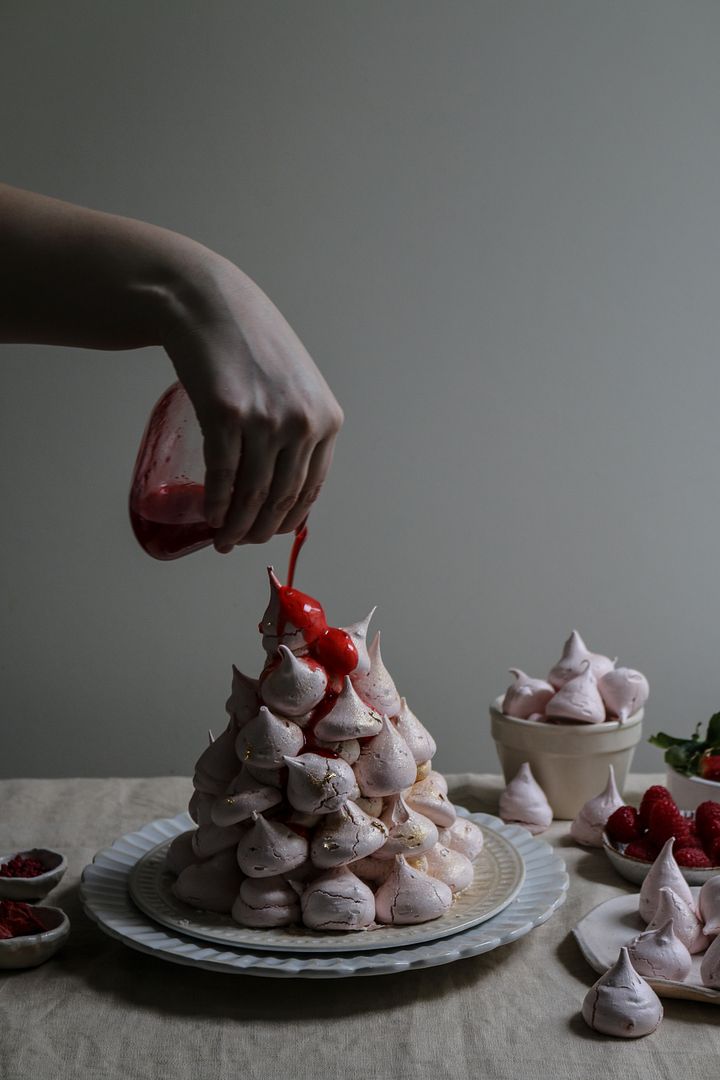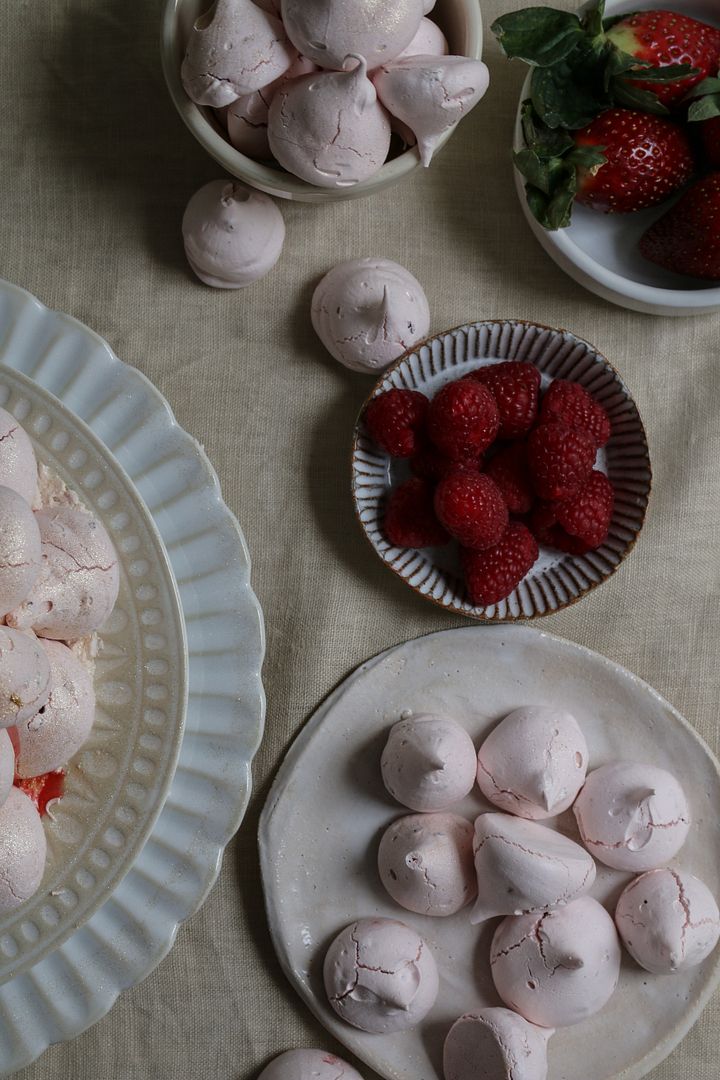 archie decided to photo bomb the picture he's so nosy.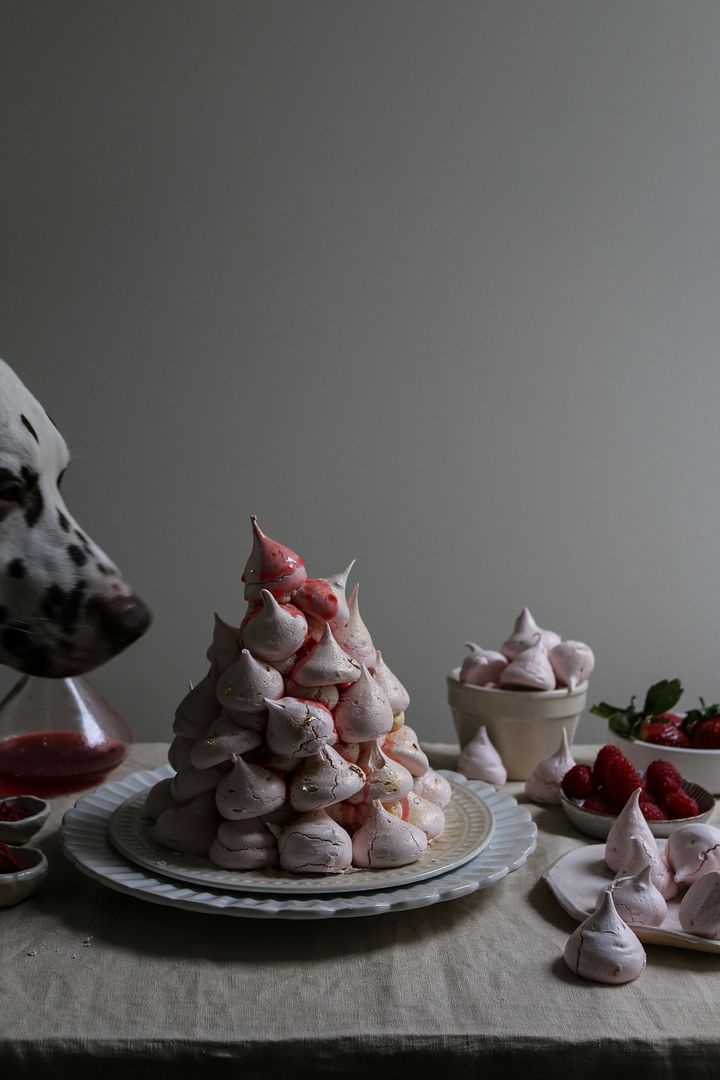 for the meringues
(you will need weighing scales)
measure the weight of 4 eggs whites then weigh out double that amount in caster sugar. (so if the egg whites weigh 141 then use 282 caster sugar)
place the egg whites in a clean grease free bowl (I usually clean the bowl and dry it then rub it with some lemon juice), then preheat the oven to 180c pour the sugar onto a lined tray and place in the oven for 5 minutes, slowly start beating the eggs, then tip in the warm sugar and turn up to full speed and beat for 6 minutes (turn the oven down to 100c leave the door open for 5 minutes to help bring the temperature down)
add 4 tbsp. freeze dried raspberries and 4 tbsp. freeze dried strawberries into the bowl with a little pink colouring (optional) and mix. (I use the finely chopped freeze fruit from amazon)
spoon into a piping bag and pipe small meringues onto two lined baking trays leaving a gap in between each one and bake for 45 minutes. once cool spray the meringues with glitter.
to make the cream
300ml double cream
5 tbsp. icing sugar
3 tbsp. raspberry/strawberry jam
whip the cream and icing sugar then add the jam and mix until thick, spoon into a piping bag and pipe a small amount of cream on a plate and spread around then add the first layer of meringues then pipe some more cream and continue to add the next layer then continue piping the cream and adding meringues until you get a mound.
for the berry champagne sauce
8 strawberries
8 raspberries
4 tbsp. champagne
110g caster sugar
cut up the strawberries and add to a pan with the raspberries, champagne and sugar, heat until the fruit breaks up and the mixture bubbles, then strain to remove chunks of fruit and pour into jug and let cool. once ready to eat pour over sauce and enjoy.
I also added some gold leaf to some of the meringues to make it glam for new years eve.