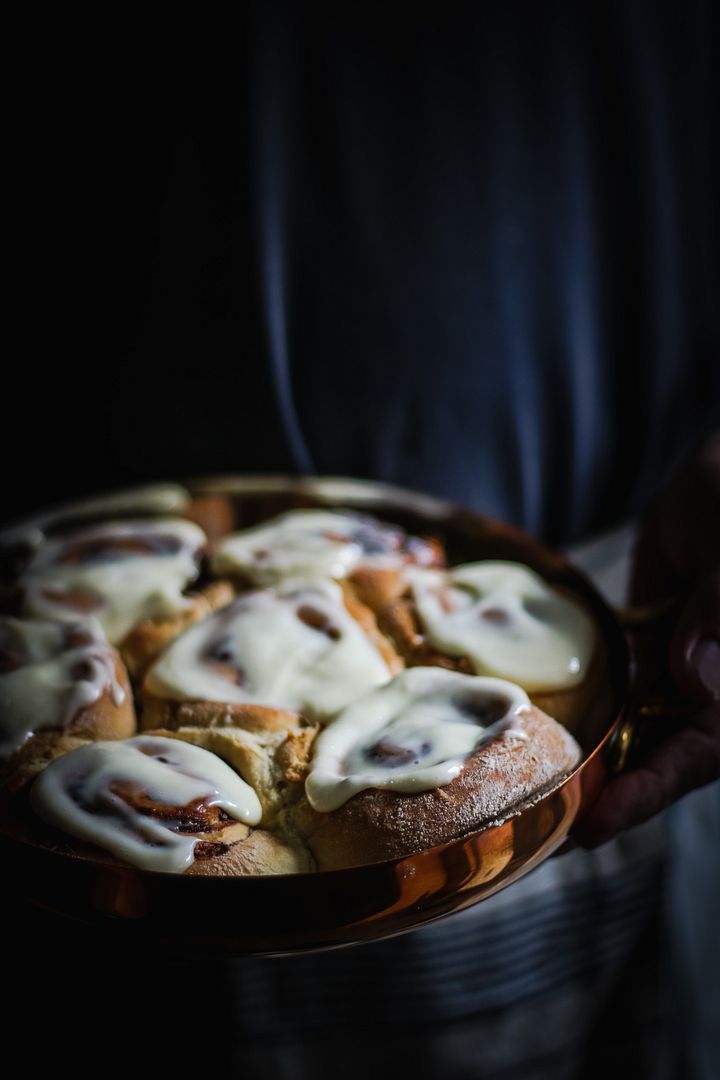 these buns are super decadent, I used double cream to make the dough rather than milk and made the almond cocoa praline filling with some amaretto. I was hoping to post this before everyone started their new year diets, but I didn't get chance so hopefully you can book mark it for when you have fallen off the wagon (I'm sure I will have by mid jan) I wanted to say happy new year to you guys too, its always a pleasure to write this blog for you.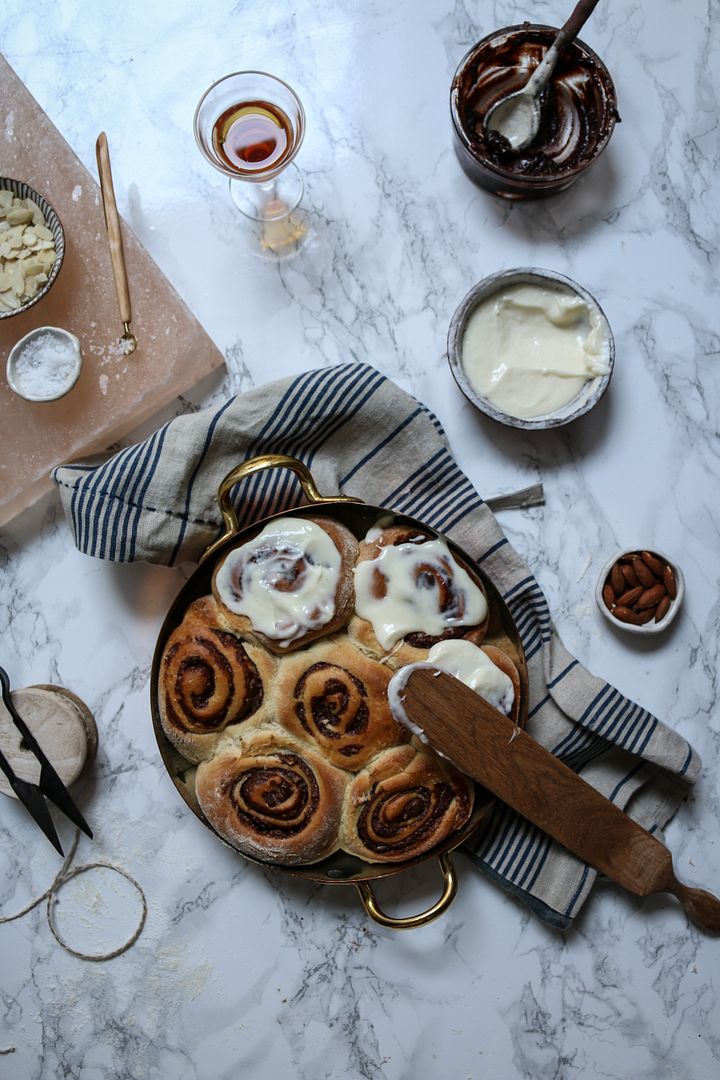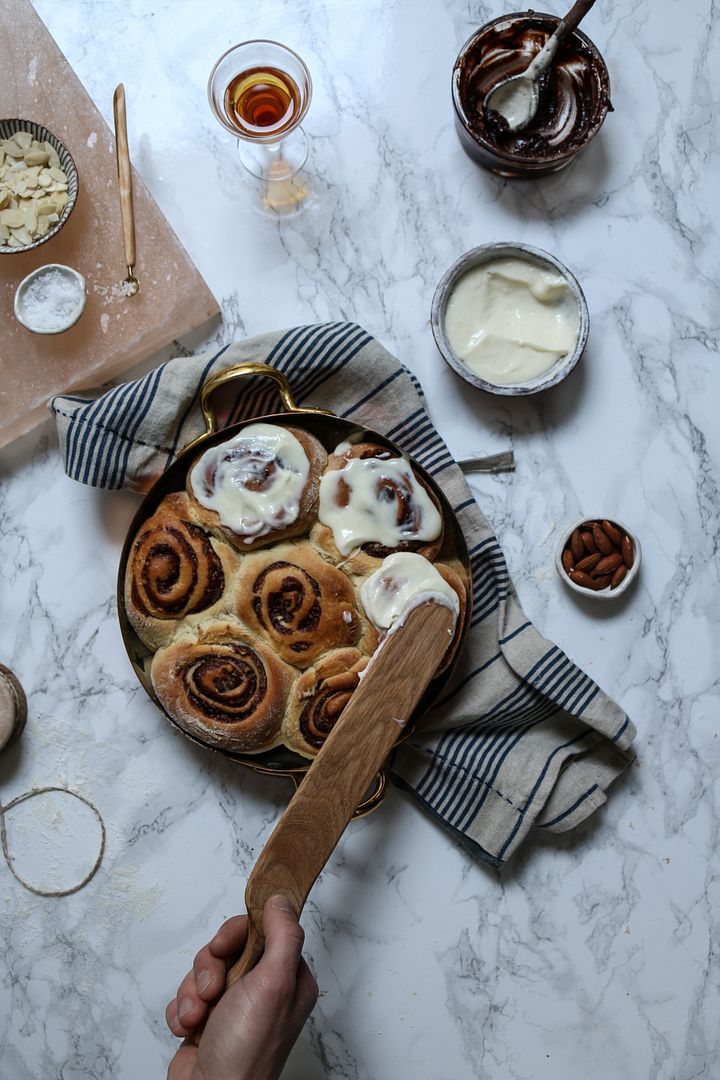 recipe for the dough
300g strong white flour
1 sachet of fast action yeast
40g caster sugar
1 tsp salt
200ml double cream
100ml water
in the bowl of a stand mixer add the flour, sugar, salt and yeast and then pour in the cream and start mixing and pour in the water and turn up the speed and knead for 5 minutes. once a smooth elastic dough has formed tip into an oiled bowl and cover with cling film and leave to rise for 1 to 2 hours until it has doubled in size.
make the praline
whole almonds with skins on
160g caster sugar
3 tbsp of water
toast the nuts in a pan on a low heat for 5 minutes, Add the water and sugar in a pan over a medium heat and stir until the sugar has melted then insert a candy thermometer and heat until it reaches 120c add the nuts and stir, it will start to crystallise so keep stirring until it turns to a liquid again. Tip out onto a lined tray and place in the fridge for 15 minutes until it is hard then break up and put in a food processor and process until it resembles a fine crumb. Add two tbsp of amaretto and continue to pulse until a wet paste forms. (add more amaretto until its is loose enough to spread onto the dough.
tip the dough out onto a floured work top and roll out into a large rectangle then spread the praline on and sprinkle on some flaked salt and flaked almonds and roll up into a log and cut into slices and place into a baking dish.
leave to rise again for another hour and preheat the oven to 180c and bake for 30 minutes
200g cream cheese with 100g icing sugar and spread onto the buns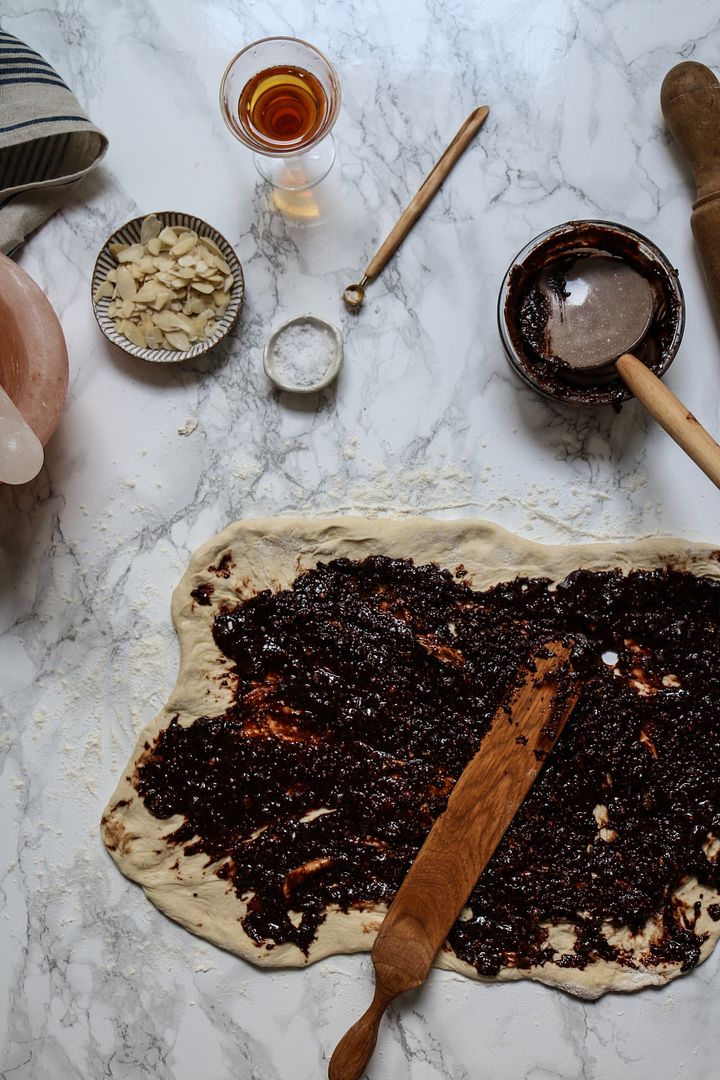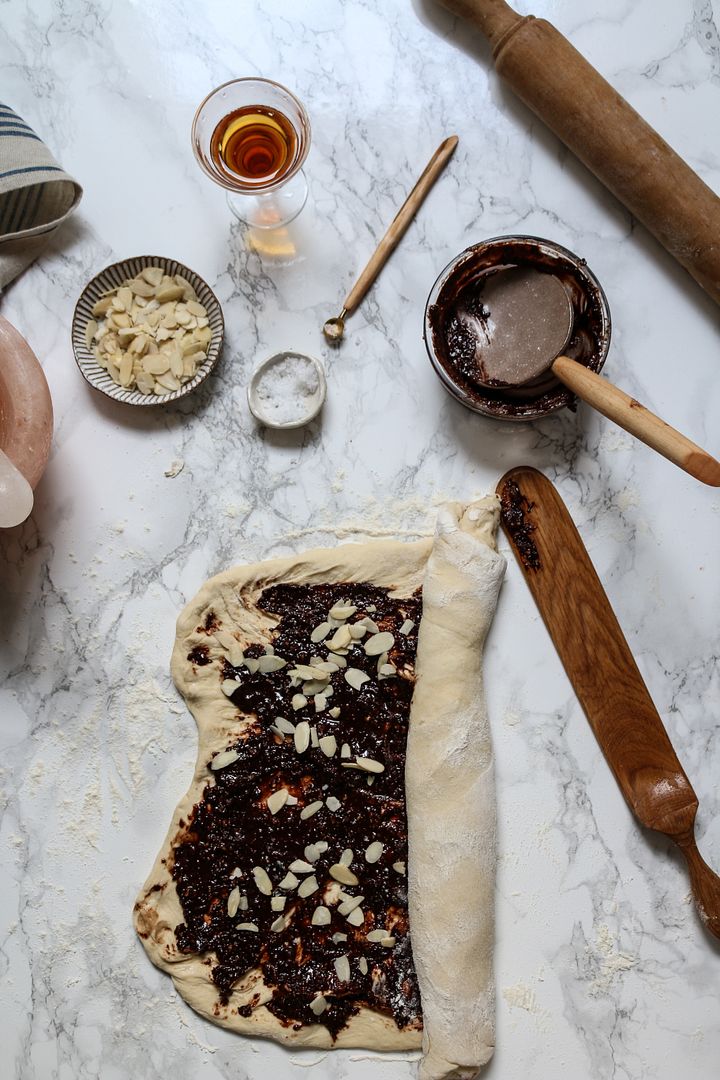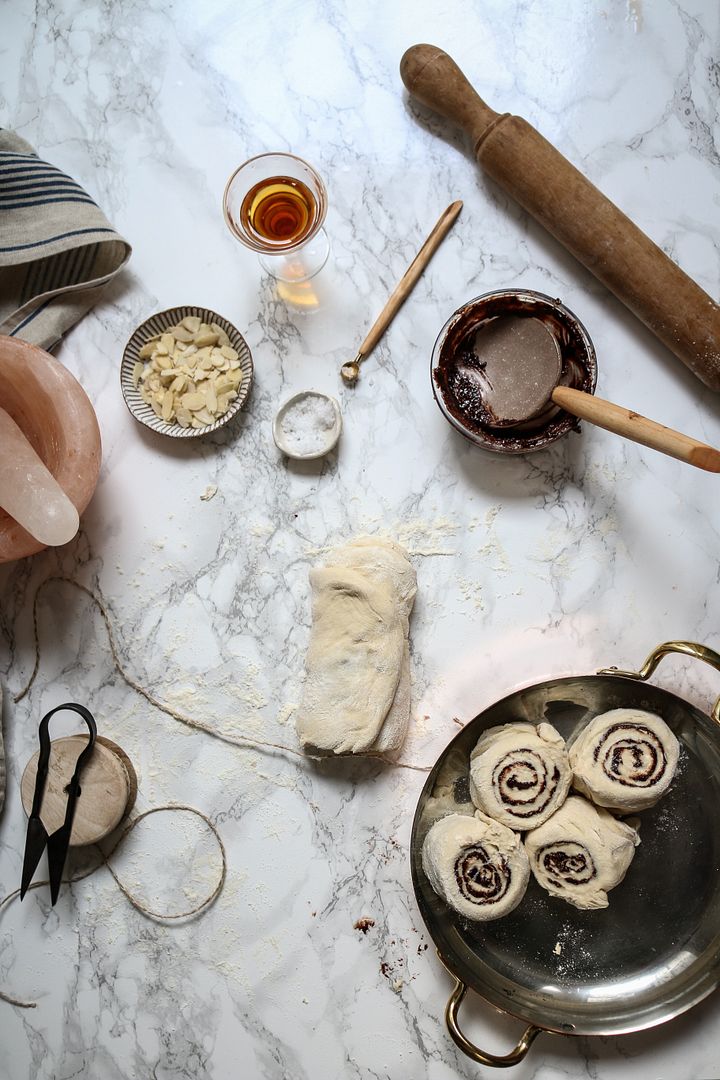 I got this spatula from facture goods.