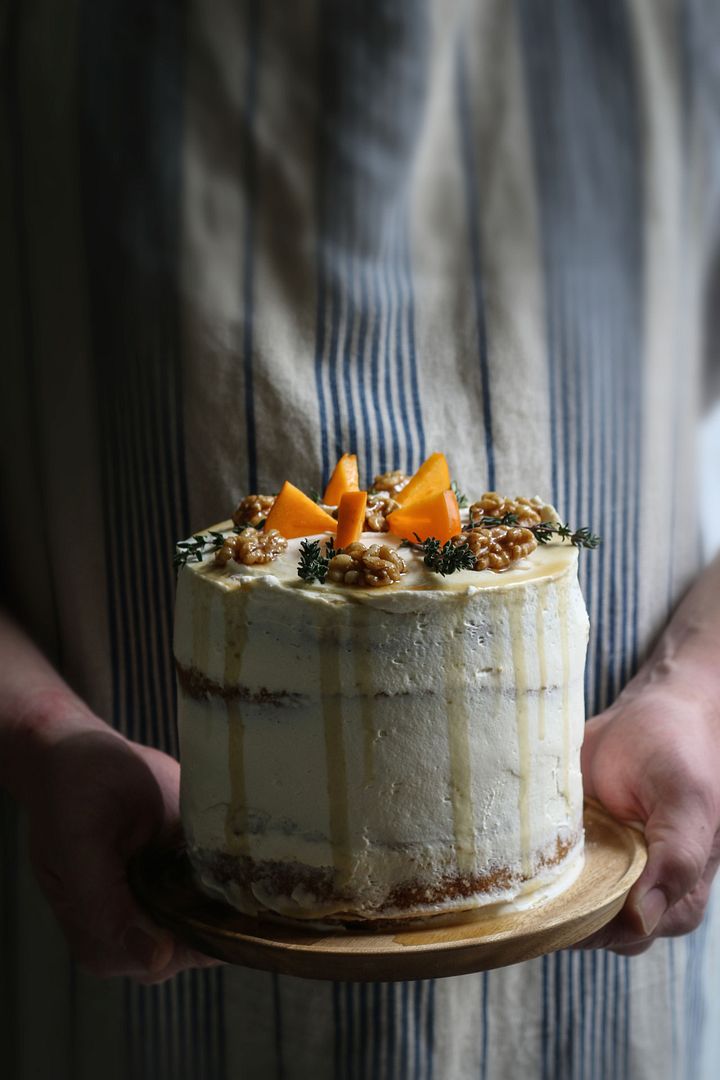 this cake is made with layers of chai and walnut sponge and its filled with persimmon stem ginger jam and it is topped with maple candied walnuts. I made the jam with three ripe persimmon and a small piece of ginger.
I just love making cakes and this one went down really well with everyone. i used half soft brown sugar and half golden caster sugar so it gave it a nice flavour and colour. by whipping the eggs for 2 minutes between each one it will make it really airy and light. My partner loves cinnamon but when I mentioned chai spice he turned his nose up (I made his try an earl grey cheesecake and he's moaned about it ever since) so I just told him it was cinnamon cake and he loved it.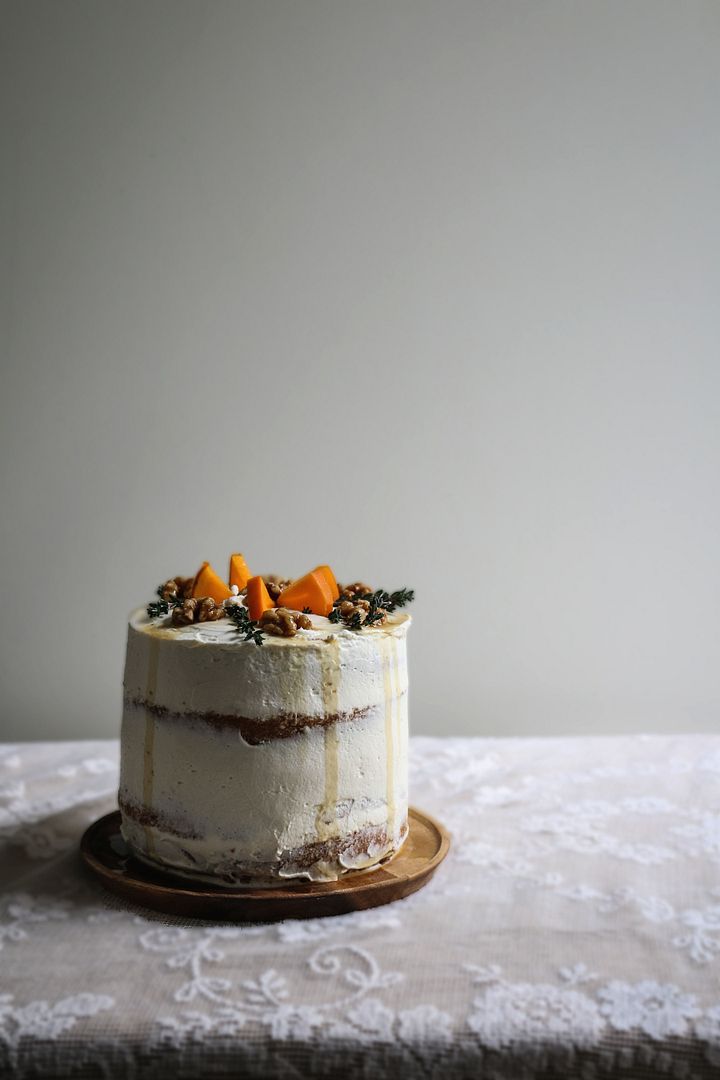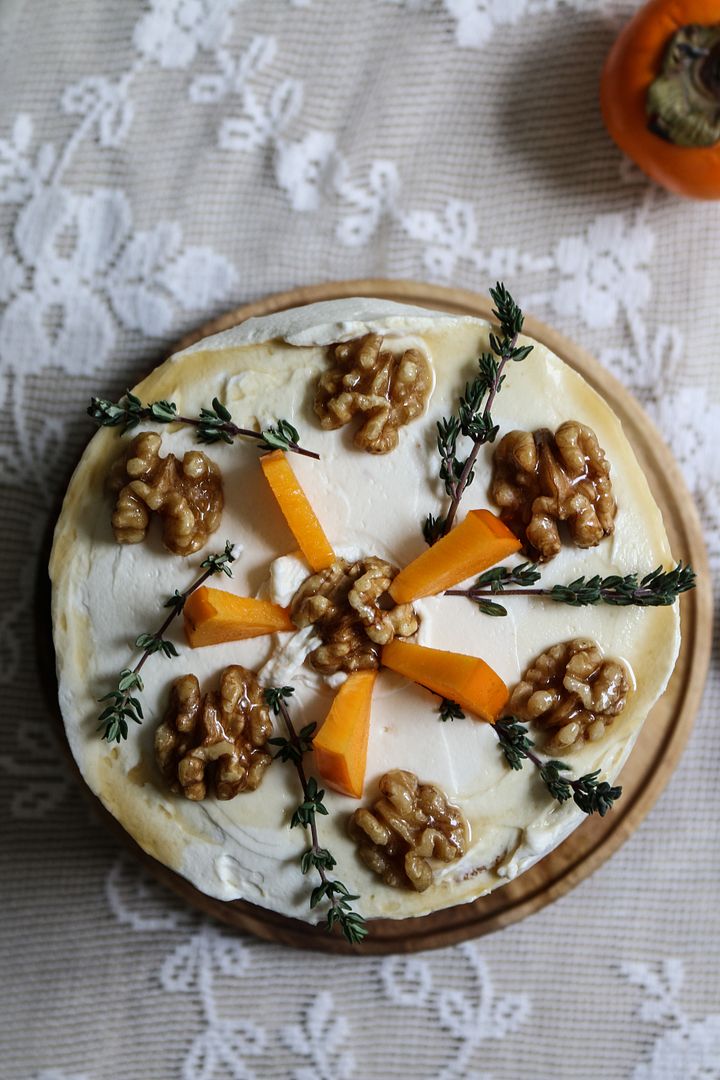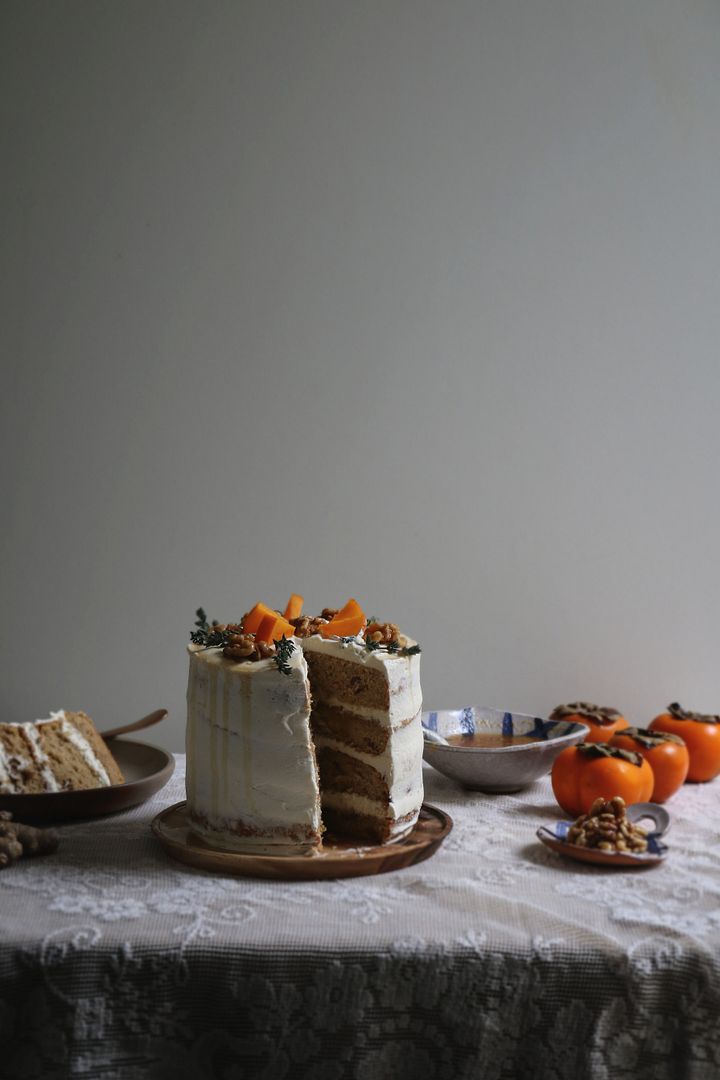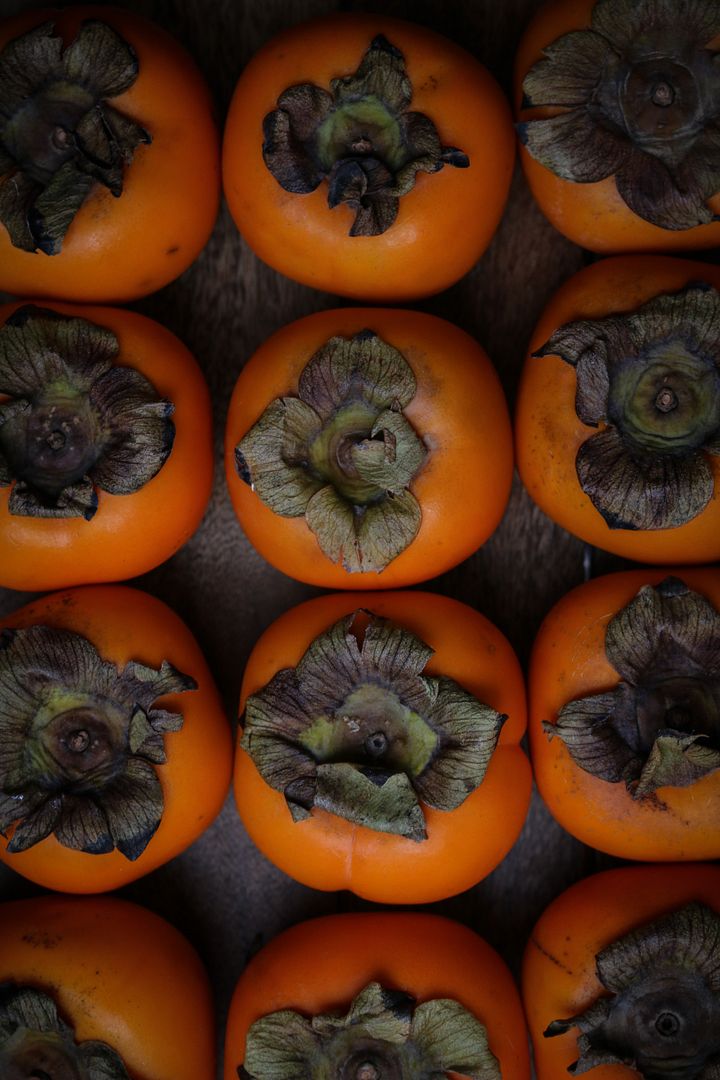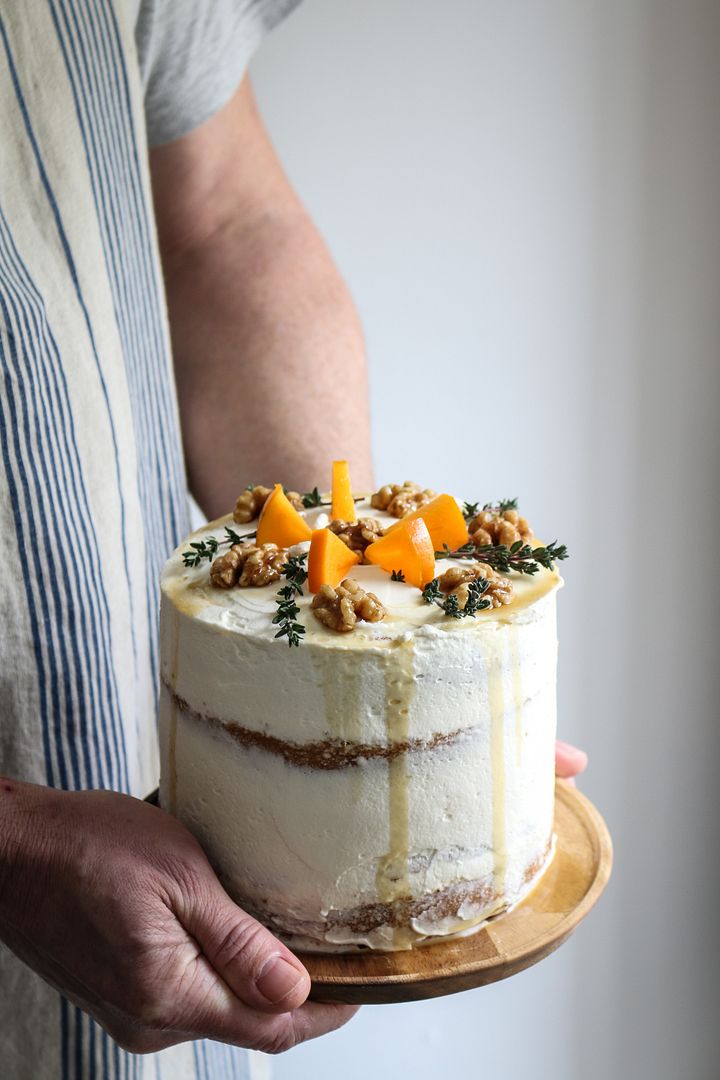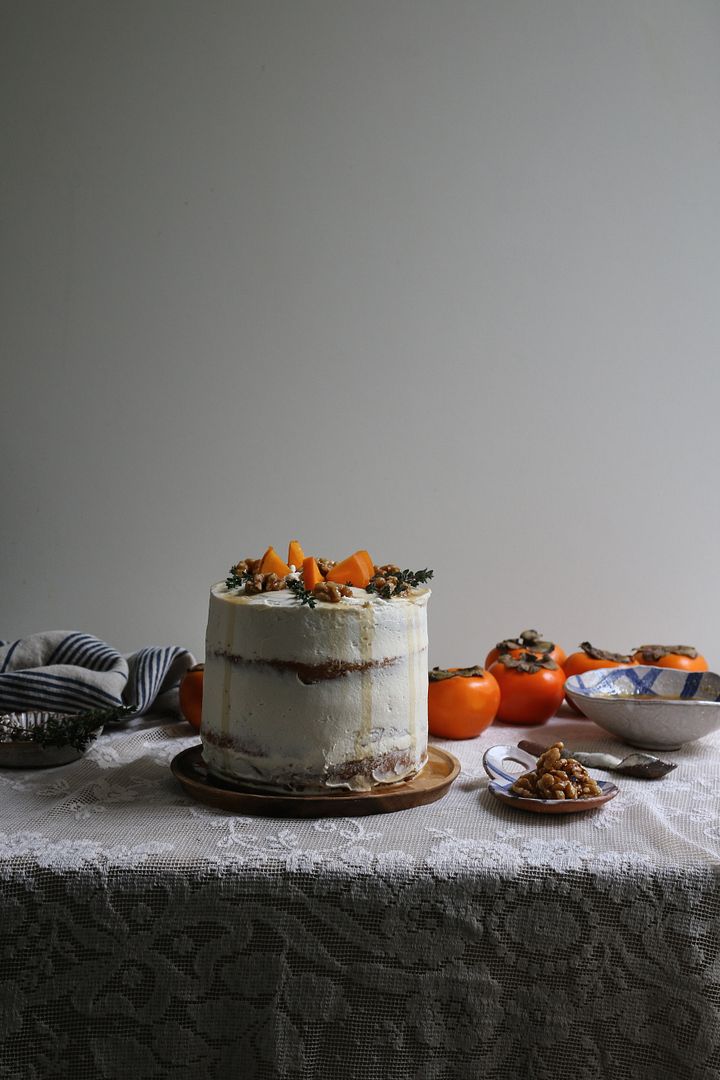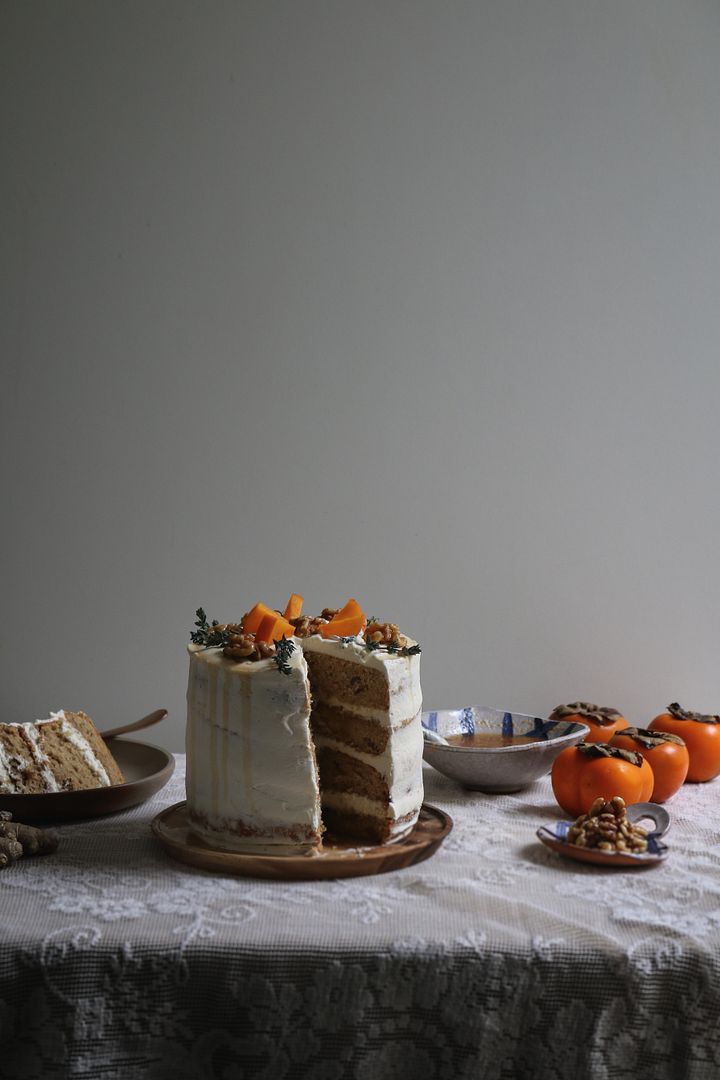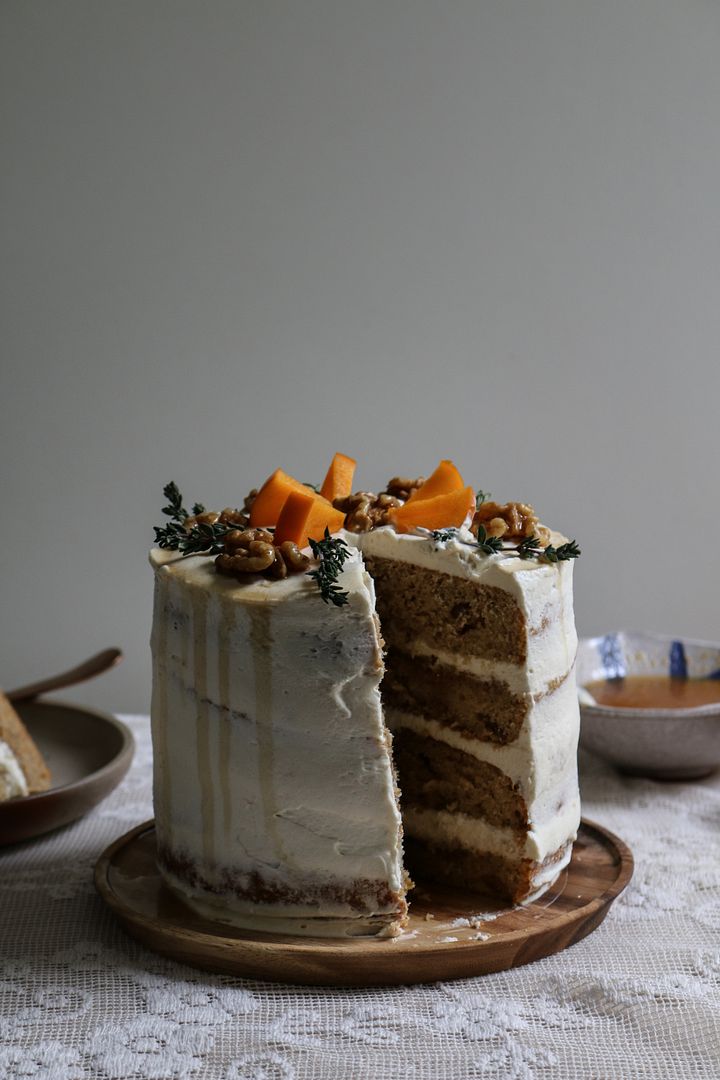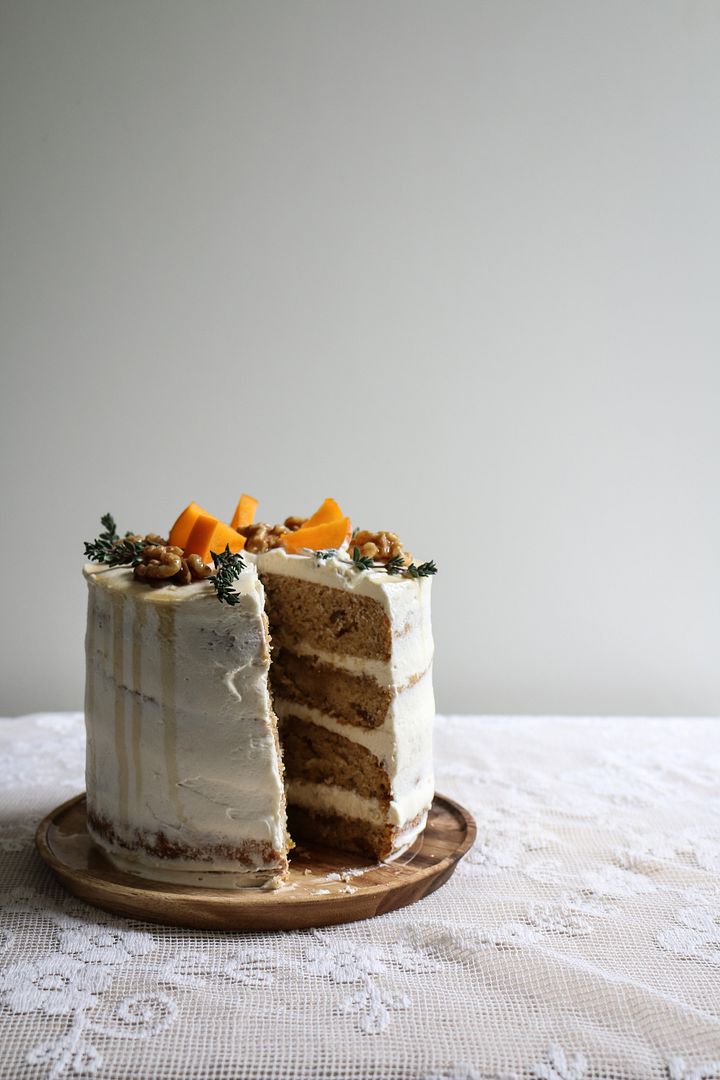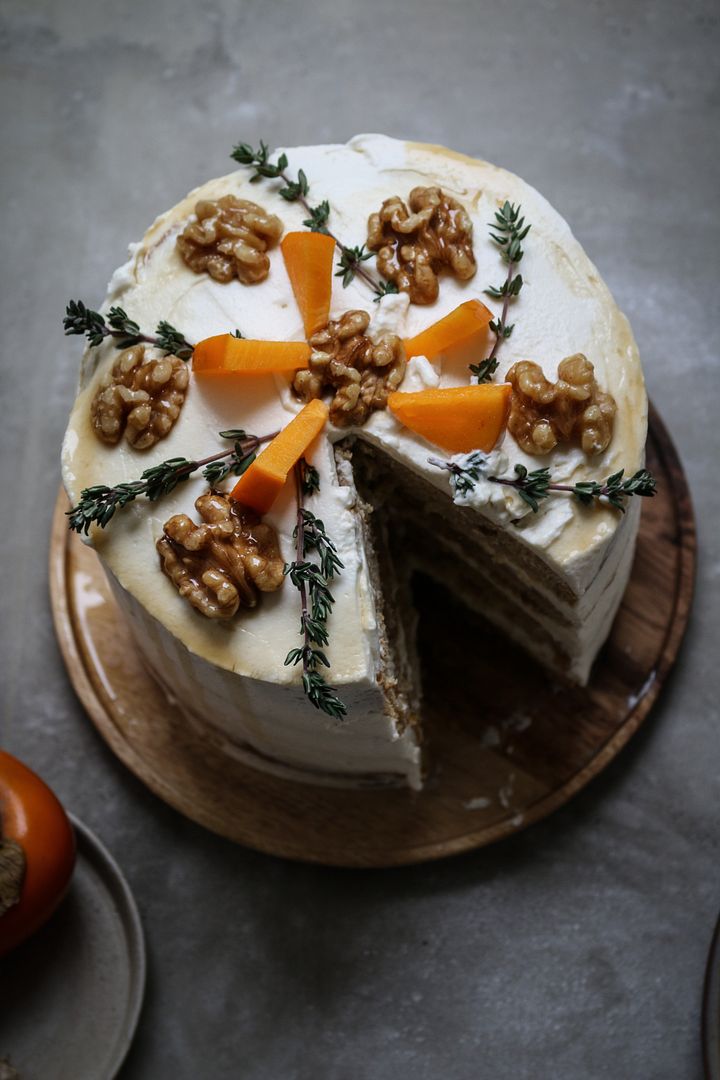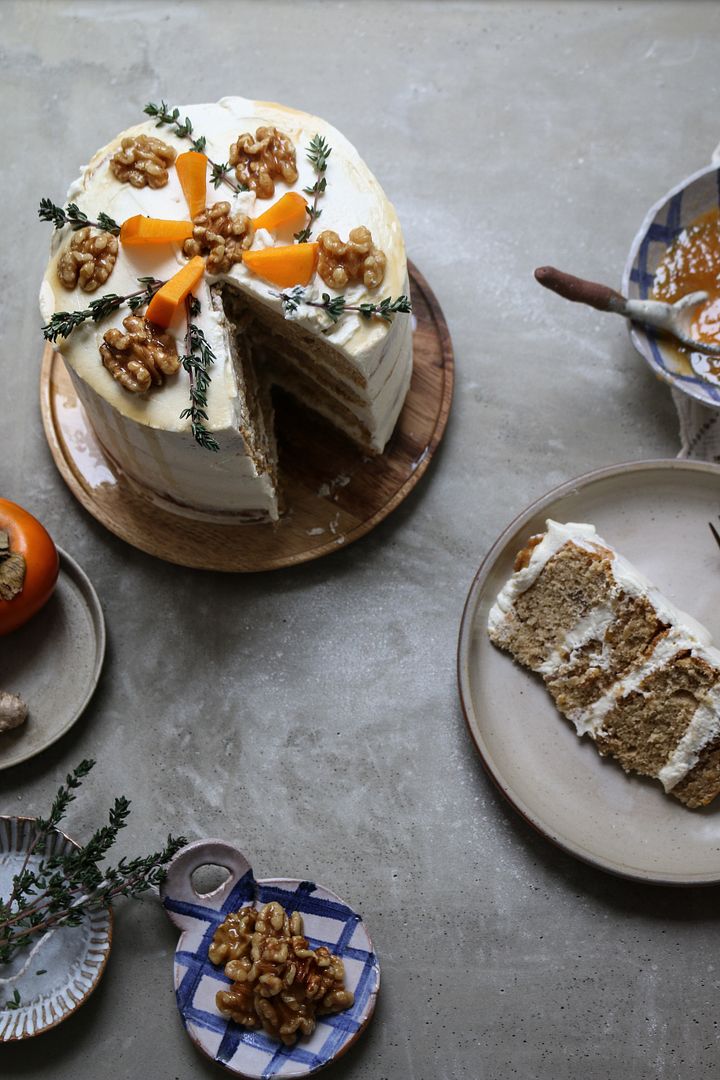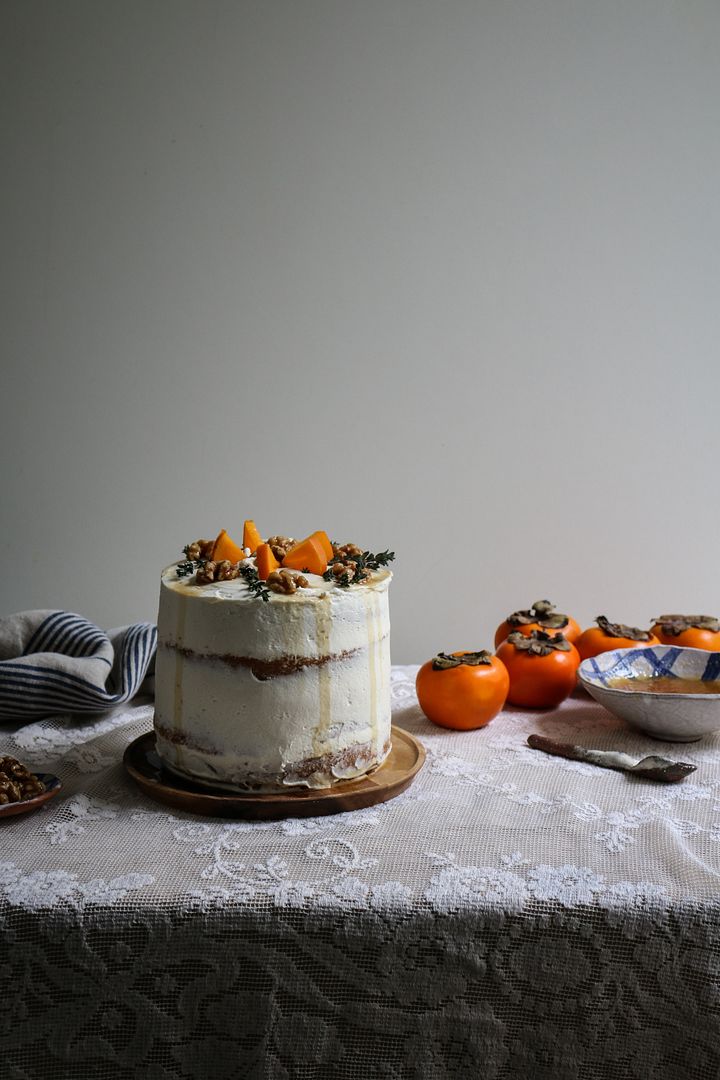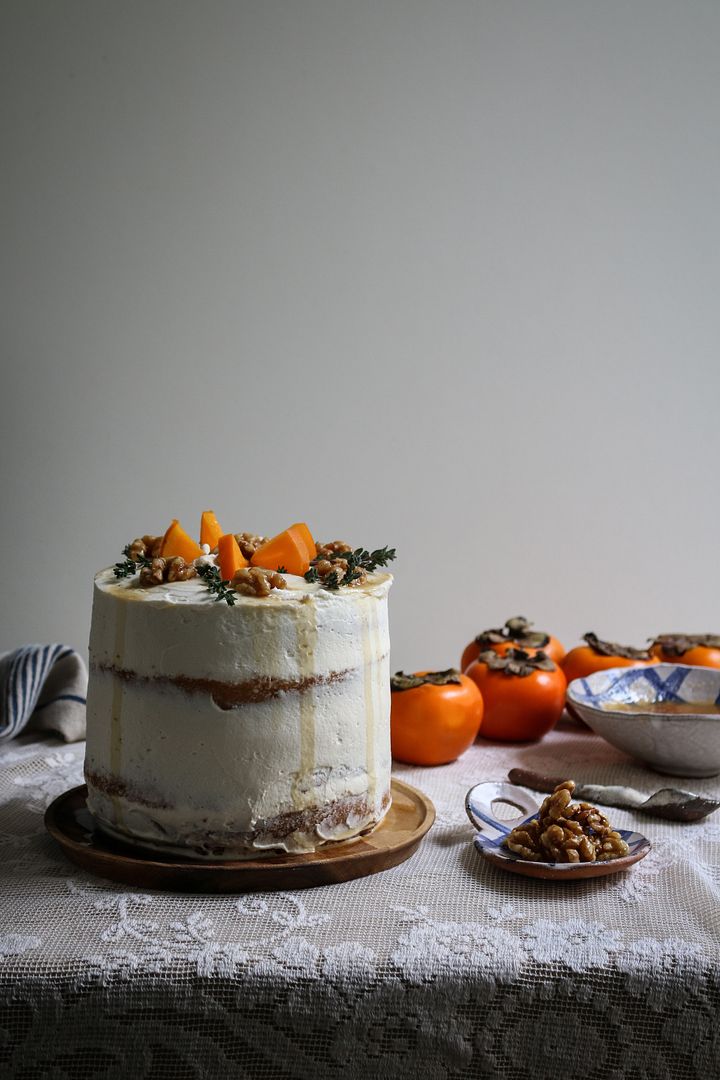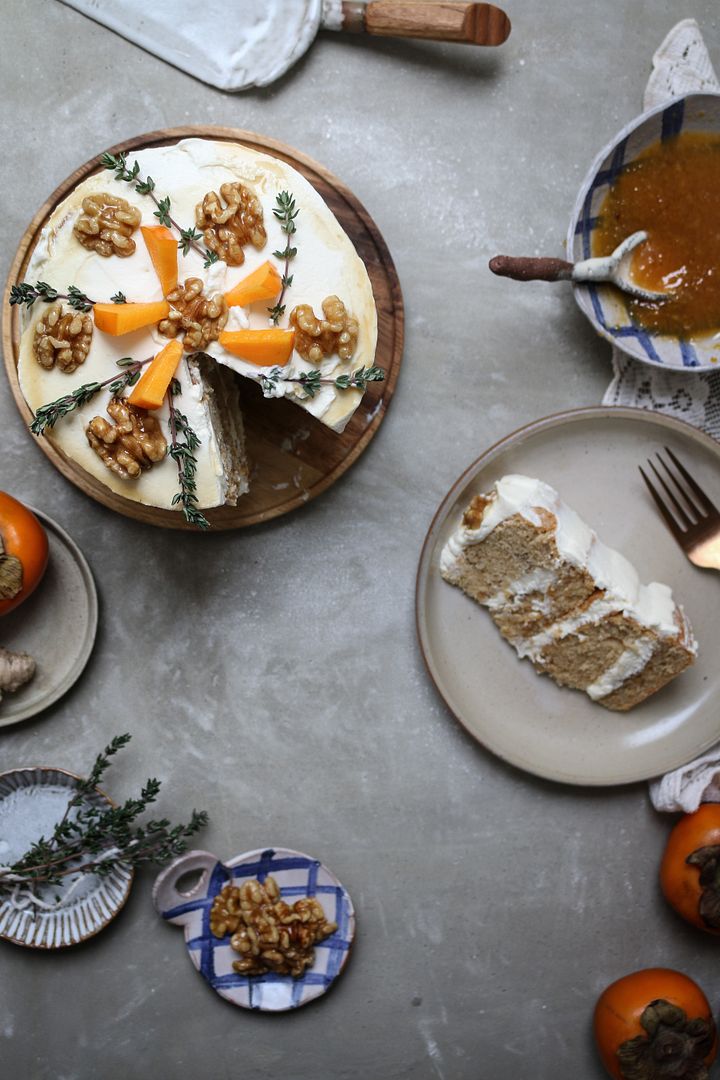 sponge
110g golden caster sugar
110g soft brown sugar
220g butter
4 eggs
220g self raising flour
2 tbsp masala chai
1 tsp cinnamon
1 tsp vanilla bean paste
handful of shopped walnuts
preheat the oven to 180c and grease and line two 6inch tins
cream together the butter and sugars until creamy and soft with an electric mixer then add the eggs one at a time, mixing for two minutes in between each one, then add the vanilla and mix well, finally fold in the flour and spices and chopped walnuts with a spatula gently. pour into the tins and bake for about 35 to 40 minutes.
to make jam
three large persimmon
2 inch piece of stem ginger
half cup jam sugar
peel the skin off the persimmon and puree in a blender with the ginger and 1/4 cup of water. then add the sugar and heat gently until thick (about 5 to 10 minutes)
cream
300ml double cream
150g mascapone
5 tbsp icing sugar
3 tbsp maple syrup
whip the cream, and mascapone with the icing sugar until soft peaks form then add the maple syrup and mix in until thick.
to candy walnuts
take at least eight walnuts and set aside then get a pan and add 150ml maple syrup and heat until it bubbles up, let it bubble for a few minutes, tip the walnuts into the pan and cover with the hot syrup then use a fork to separate them and place them to harden on a piece of baking paper.
build the cake
start by slicing the sponges in half so that you have four layers, then place one on to a cake plate and spoon on some jam, then spread on some cream, and add the next layer and continue with the next two. spread the icing around the sides and place the walnuts on top. decorate with the walnuts and sliced persimmon.