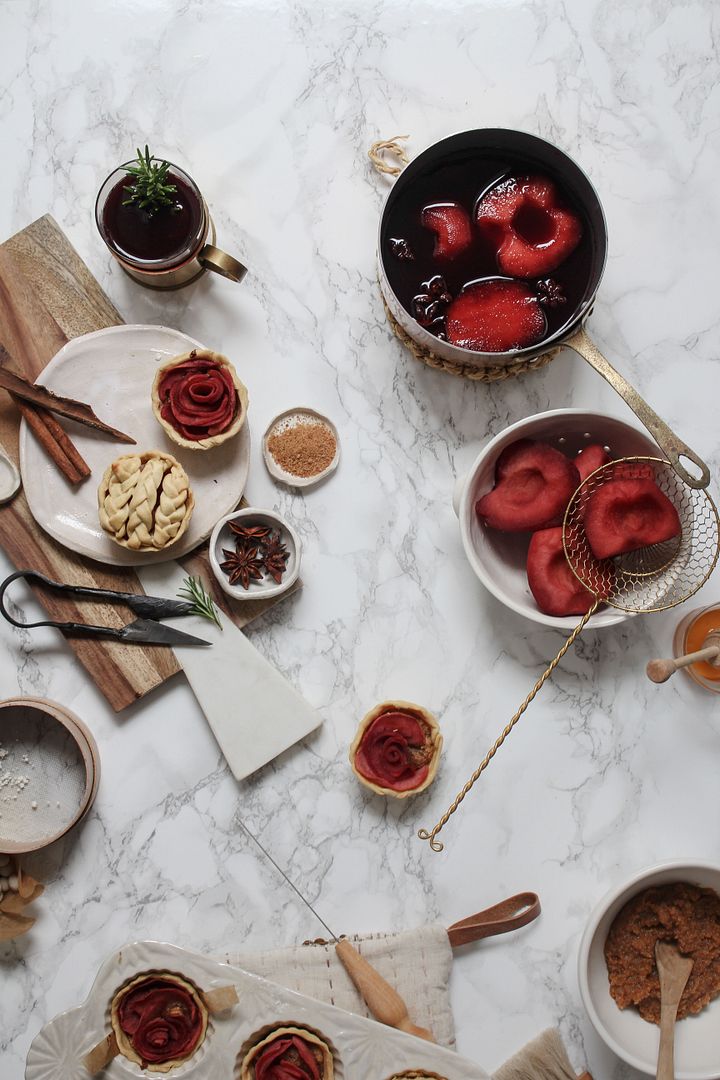 I had the idea of poaching some apples in mulled wine and baking them on top of some frangipane made with almonds, coconut sugar and maple syrup, it was so fun to bake and made the house smell like Christmas. i have to admit I'm not a huge wine fan so I used half wine and half pure grape juice rather than just all wine, but feel free to go crazy and use as much wine as you like. (if I do have red wine then mulled wine is the only way I like it) poaching the apples in the mulled wine with the spices and orange juice not only gives them flavour but it also turns then a beautiful red colour.
I sweetened the mulled wine with some honey and some coconut sugar, the vanilla pod and cinnamon also helps give a sweet taste.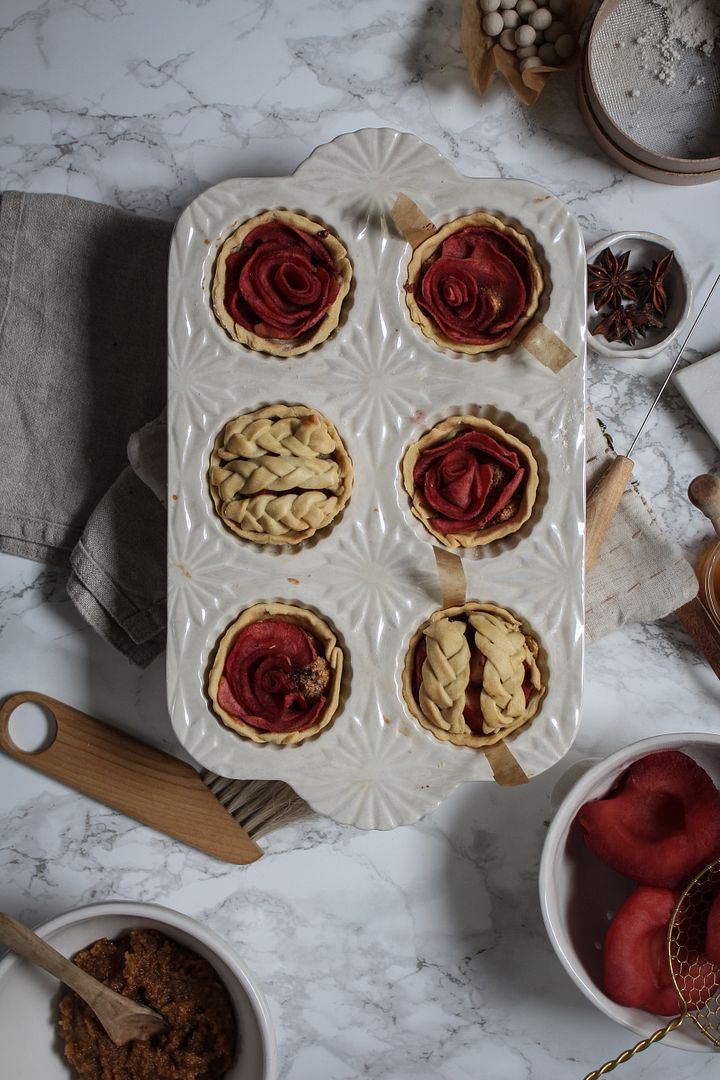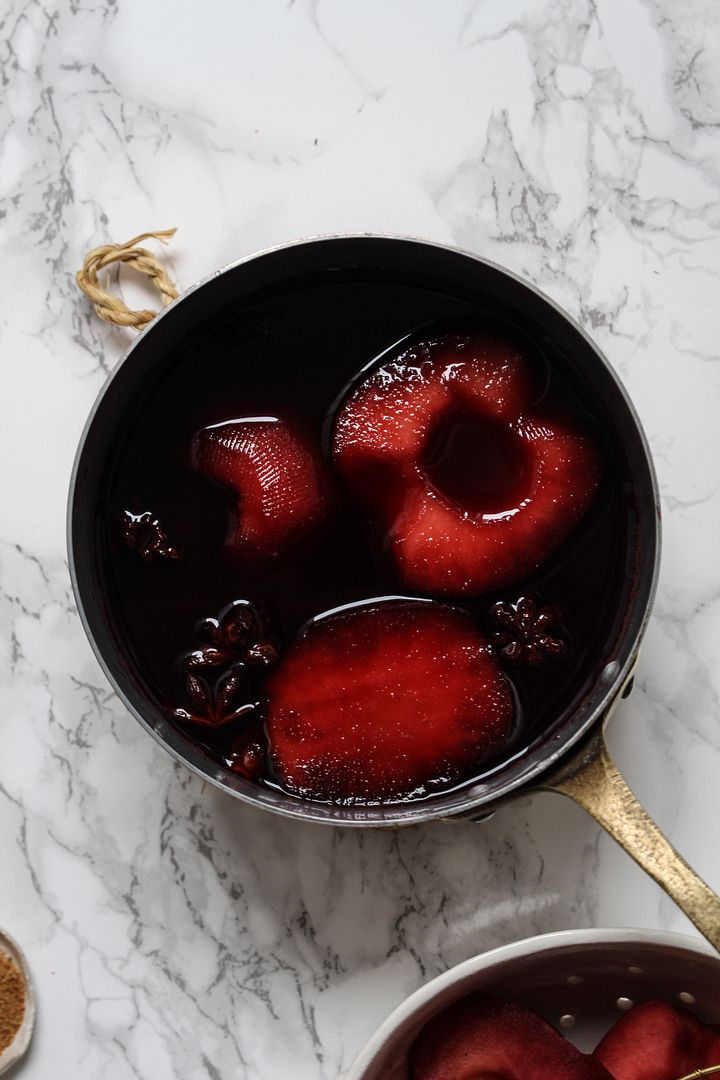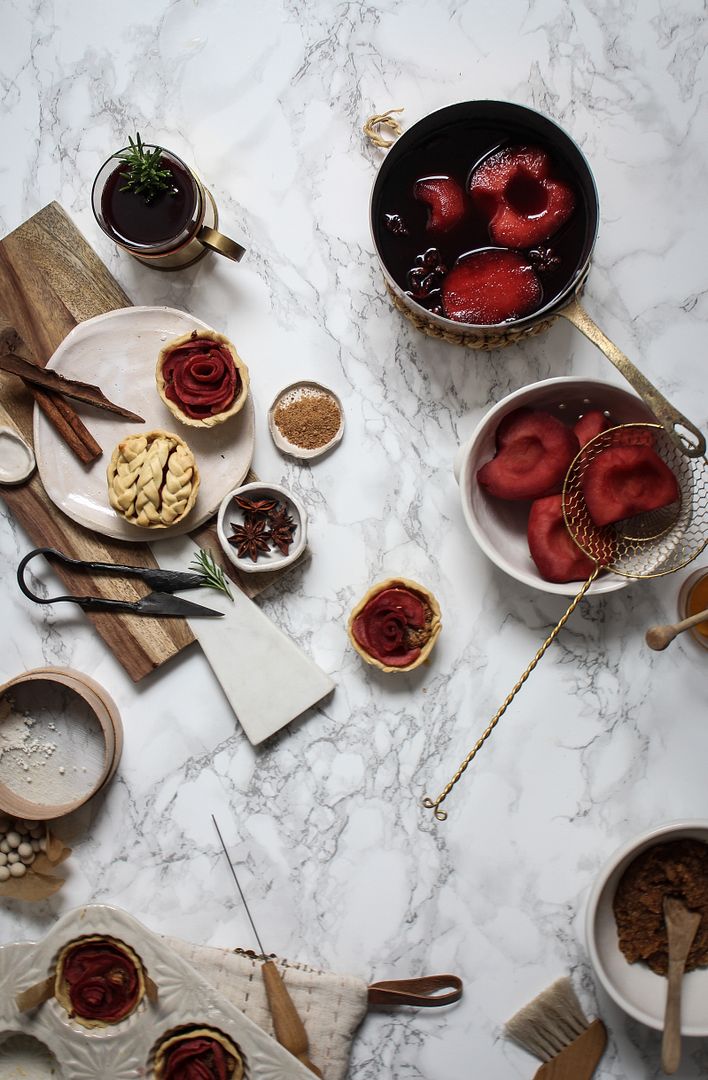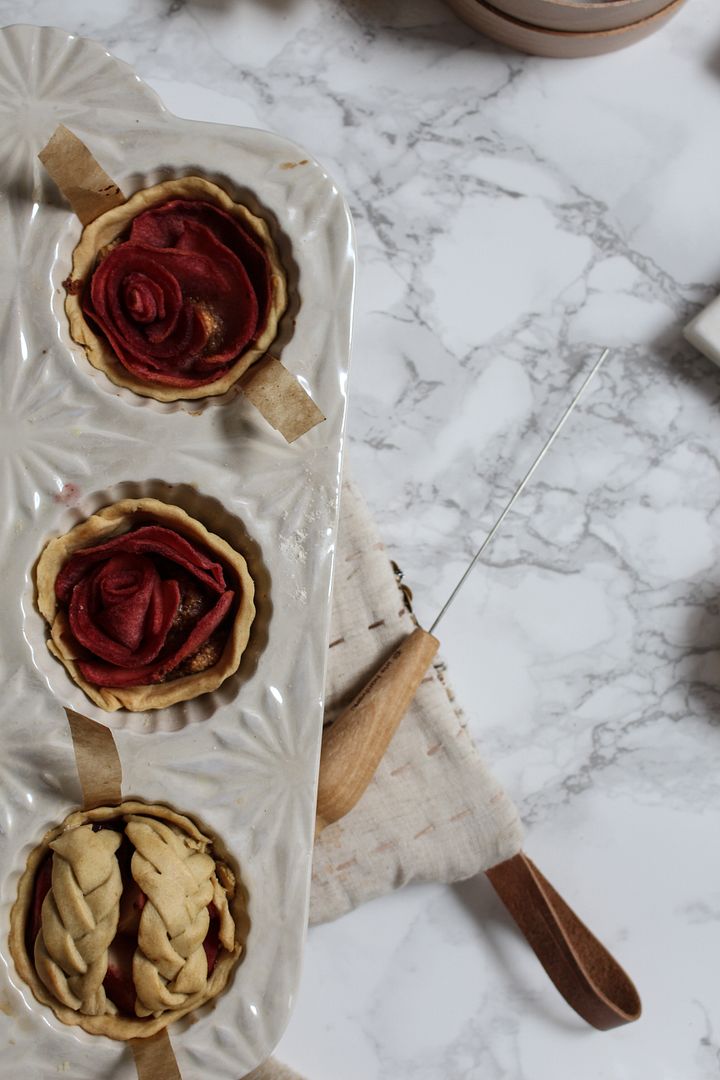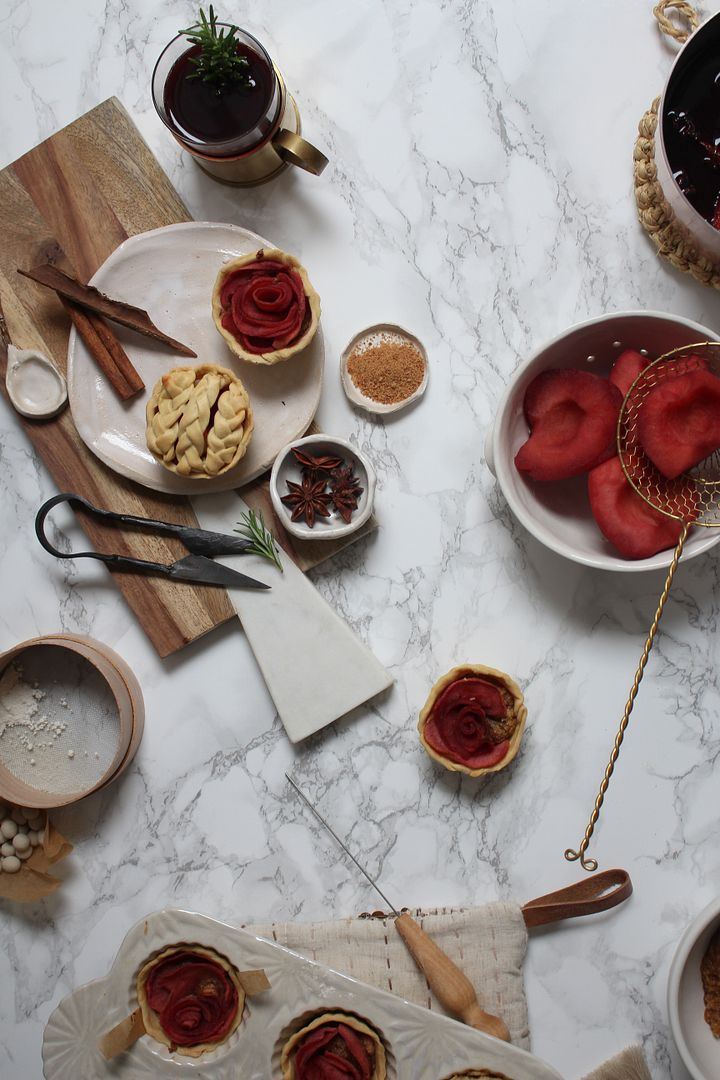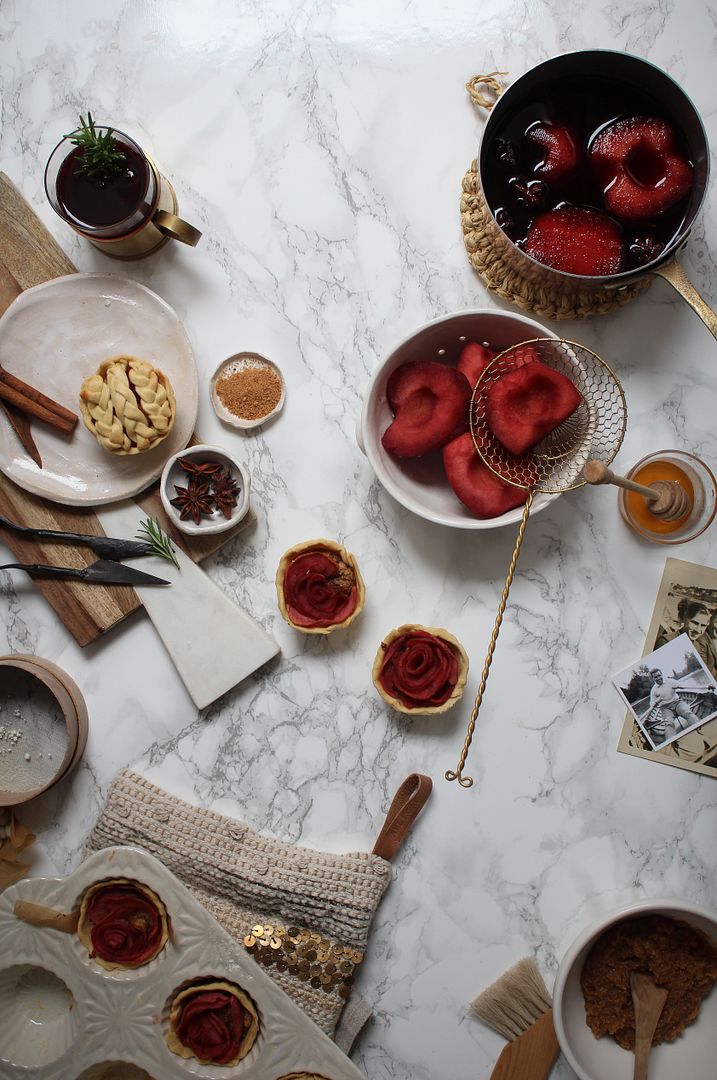 Recipe
5 apples
1 cup of red wine or 3/4 cup red grape juice and 1/3 cup red wine
1/2 orange juice
1/3 cup honey
2 cinnamon sticks
3 star anise
2 tsp coconut sugar
1 vanilla pod (scored)
first peel the apples and you can cut three in half and place in pan and use a mandolin slicer to cut the other two and place those slices in the pan too (these will cook a lot quicker than the large chunks)
add all the other ingredients and bring to the boil after 5 minutes the slices will be ready so remove with a slotted spoon but the halfs will take about 10 to 15 minutes
cut the halfs in to chunks to make pies with and keep the slices to make the frangipane pies with
I made two pies and the rest tarts
pastry
200g plain flour
110g g butter
pinch salt
1 tbsp coconut sugar
2 to 3 tbsp water
franginpane
100g ground almonds
6@g coconut sugar
2 tbsp maple syrup
2 egg yokes
1 tsp almond extract
in a food processor pulse the flour, salt, coconut sugar and butter together then add the water a tbsp at time until it comes together then tip out a roll into a ball and cover with cling film and place in the fridge for 25 minutes.
preheat the oven to 180c
roll out the dough and cut into circles and press in to greased muffin pan or tart pans then place some baking paper and fill with baking beans and put in the oven for 10 minutes, remove beans and bake for a further 5 minutes then make the frangipane by mixing all the ingredients together and the spoon some in to each tart and then roll up the slices of he poached apple to make a rose and place on top then bake for another 18 minutes.