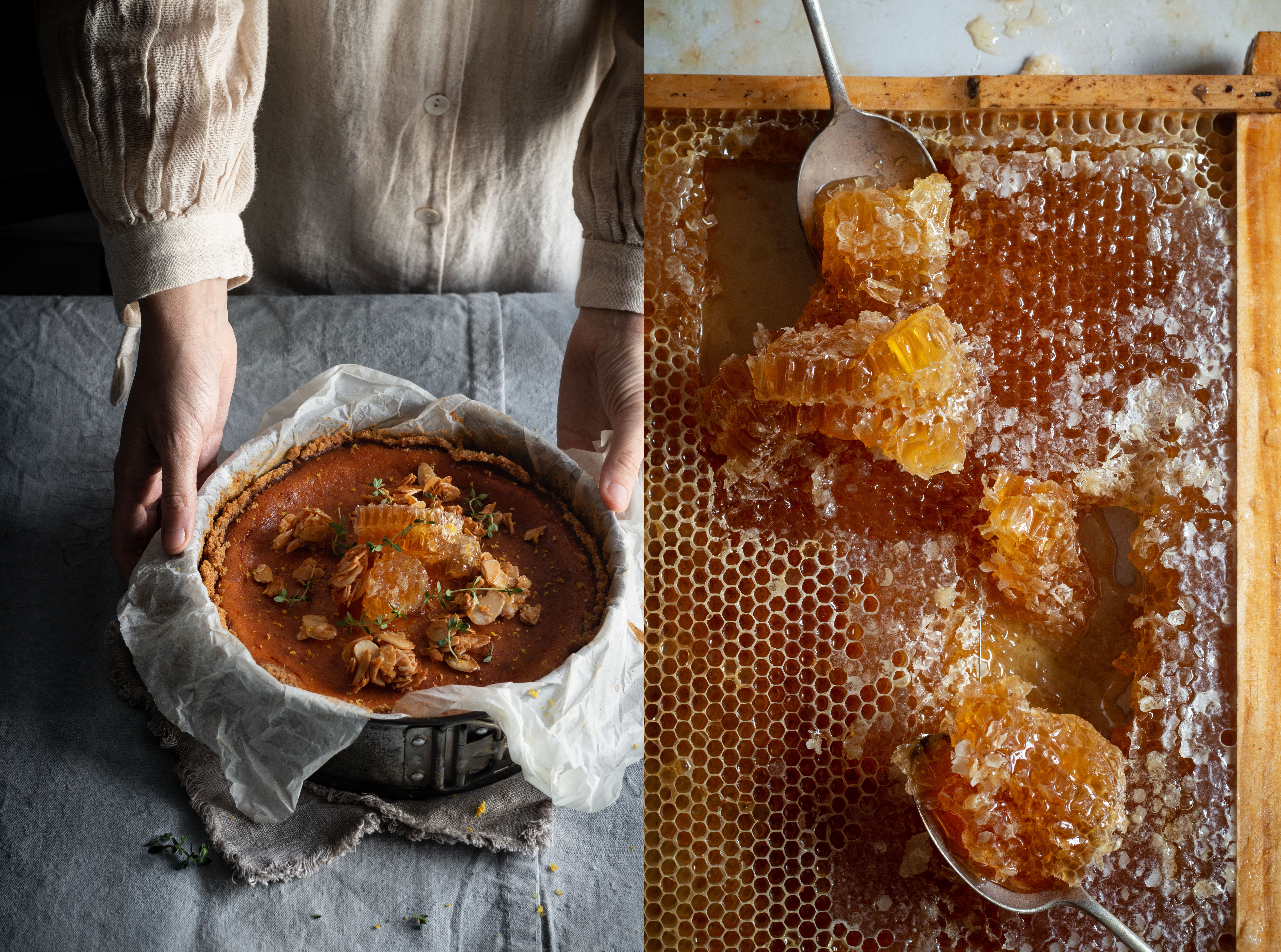 Honey, it glows like amber and glistens in the light. The overwhelmingly sweet, sticky, ingredient has long been a favourite of mine.
The aromas alone, with its strong fragrant scent are just so beautiful, but being able to just see the whole structure in its frame was incredible. It gives you a whole new appreciation for the hard work that bee's go too to create it.
On a recent trip to Sydney I was lucky enough to be given a frame of this golden honeycomb, from another photographer Mel who shoots for Urban hum which is a artisan urban honey company in Newcastle. Thankfully it made its way safely across the world in my suitcase back to England.
I wanted to create a recipe with it that let the honey shine as the star ingredient. I settled on an Italian style baked cheesecake, and used honey three ways, in the cheesecake, for the nut clusters that decorated it and then some of the raw honeycomb placed on top.
The cheesecake was made with ricotta, mascarpone, honey and lemon and it was so smooth and luxurious.
The nut clusters which adorned the top where perhaps my favourite part of this recipe. They where simply honey coated almonds with lemon zest and fennel seeds baked into delicious little crunchy morsels. I think those will appear again in some other recipes.
To finish the whole thing off I added some grated lemon zest and a sprinkling of the precious fennel pollen that I foraged for back in the summer, and some lemon thyme. The honey its self tasted so different to the European honey that I'm used too, and that's all down to the nectar that the bee's made it with.
I find it so incredible that the flavour changes so much just by the types of plants the bees get the pollen from, but it actually makes a lot of sense. Depending on its nectar source, honey can be floral, fruity, smoky, woody, spicy, nutty or earthy.
It's flavours range from a gentle sweetness to a fragrant bitterness. Read more to find about the difference in flavours here
Beekeepers are placing hives in areas to create specific flavours of honey, like orange blossom or heather honey, this creates distinctive flavours. Post code varieties of honey have also become popular in England in recent years.
The London honey company has roof top hives in different areas of London and around the UK, all producing slightly different flavoured nectar. While researching food trends for 2019, I wasn't surprised to see honey on the list of foods that is in the spotlight right now.
Honey overall is enjoying a renaissance. Among the world's oldest foods, it has been rediscovered by consumers interested in natural foods or locally produced ingredients.
Another reason for this may be due to the bees decline due to climate change.
People want to do their bit to help protect the bees, so the number of beekeeping hobbyists has shot up in the last 2 years. In turn this has boosted the amount of honey producers selling their sweet crop.
British honey yields are currently at a four-year high thanks to 2018's warm summer months.
So expect to see honey being used in more dishes and products in the coming year, its already being used in gin, and the drink mead that is made with honey is thought to be making a comeback.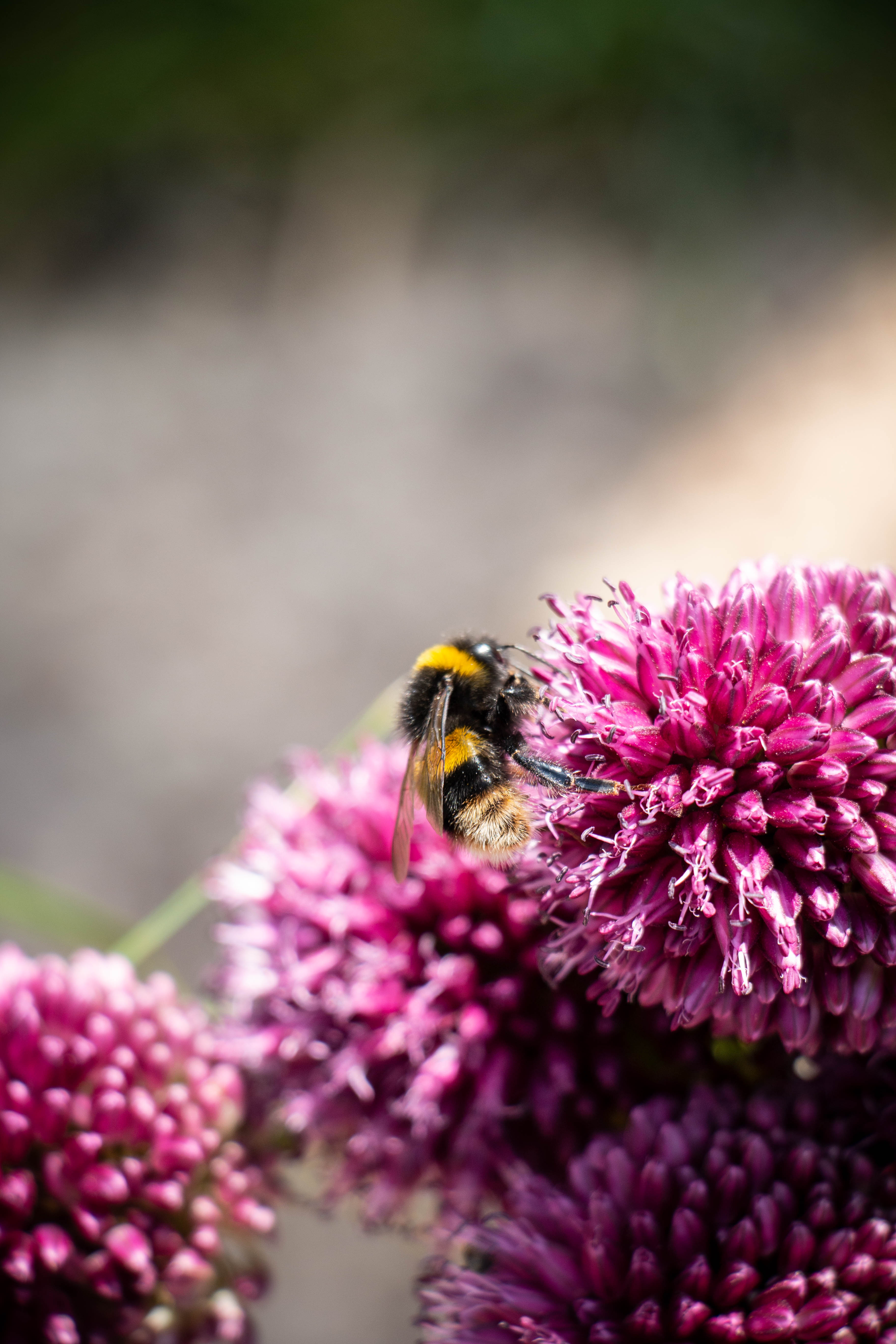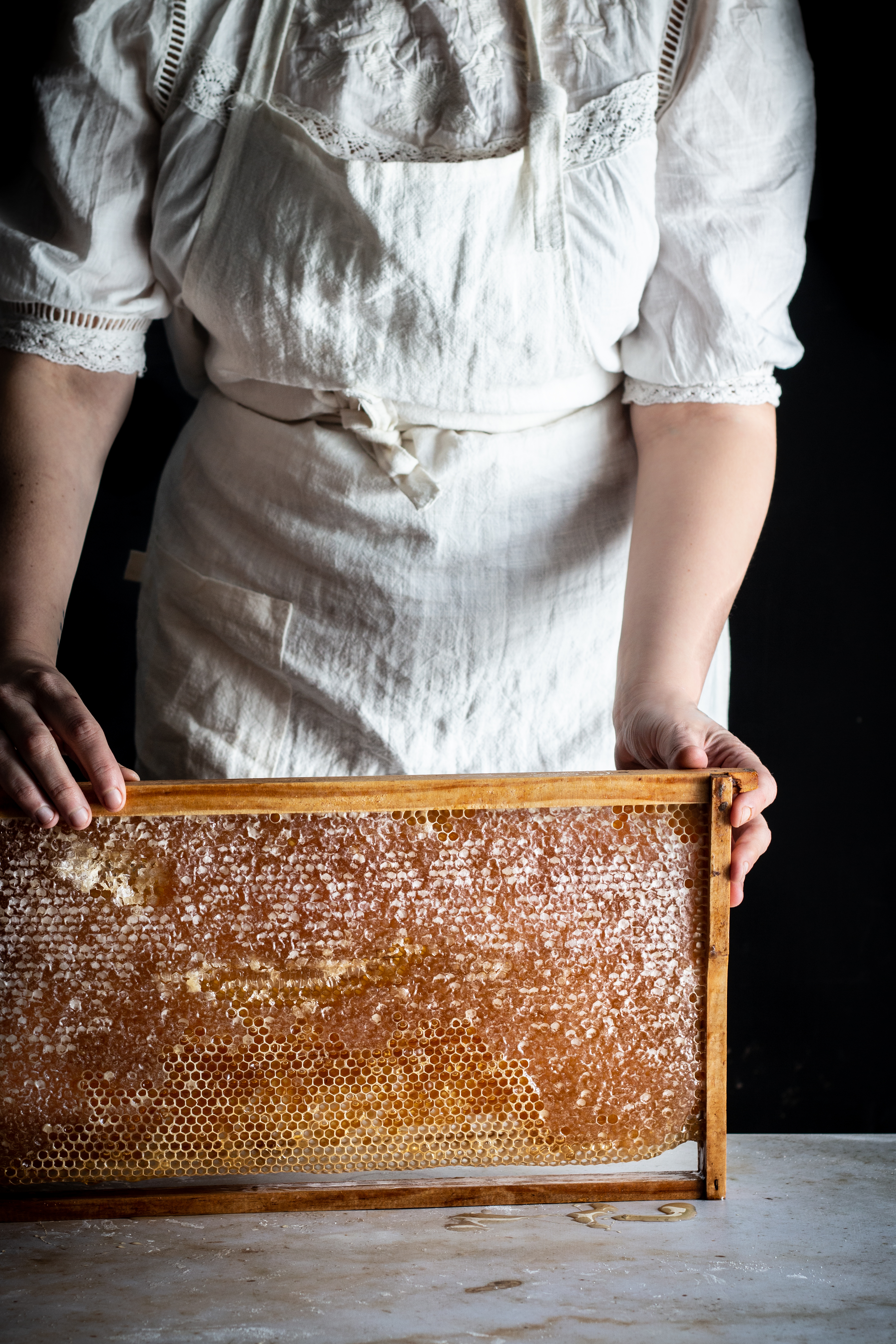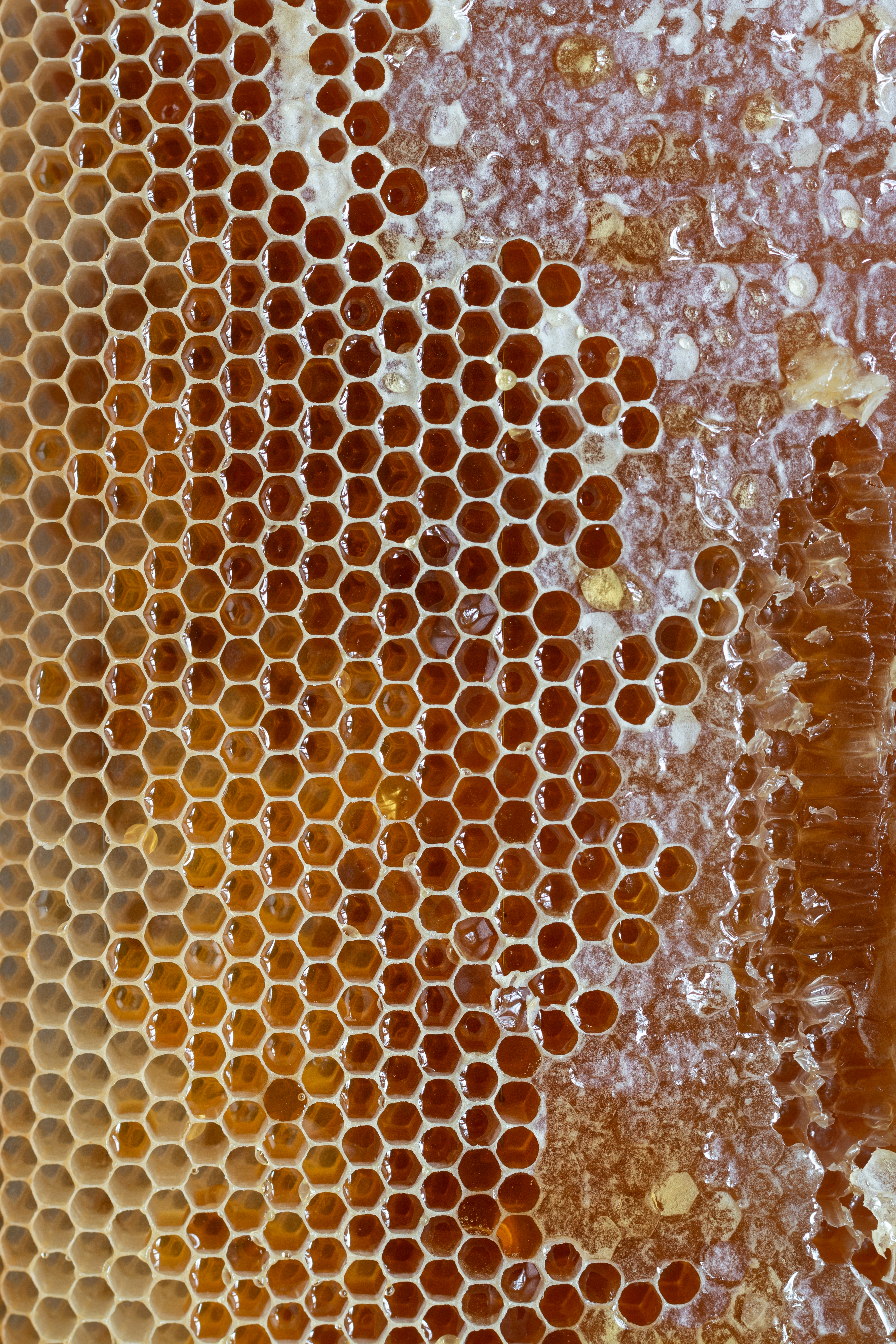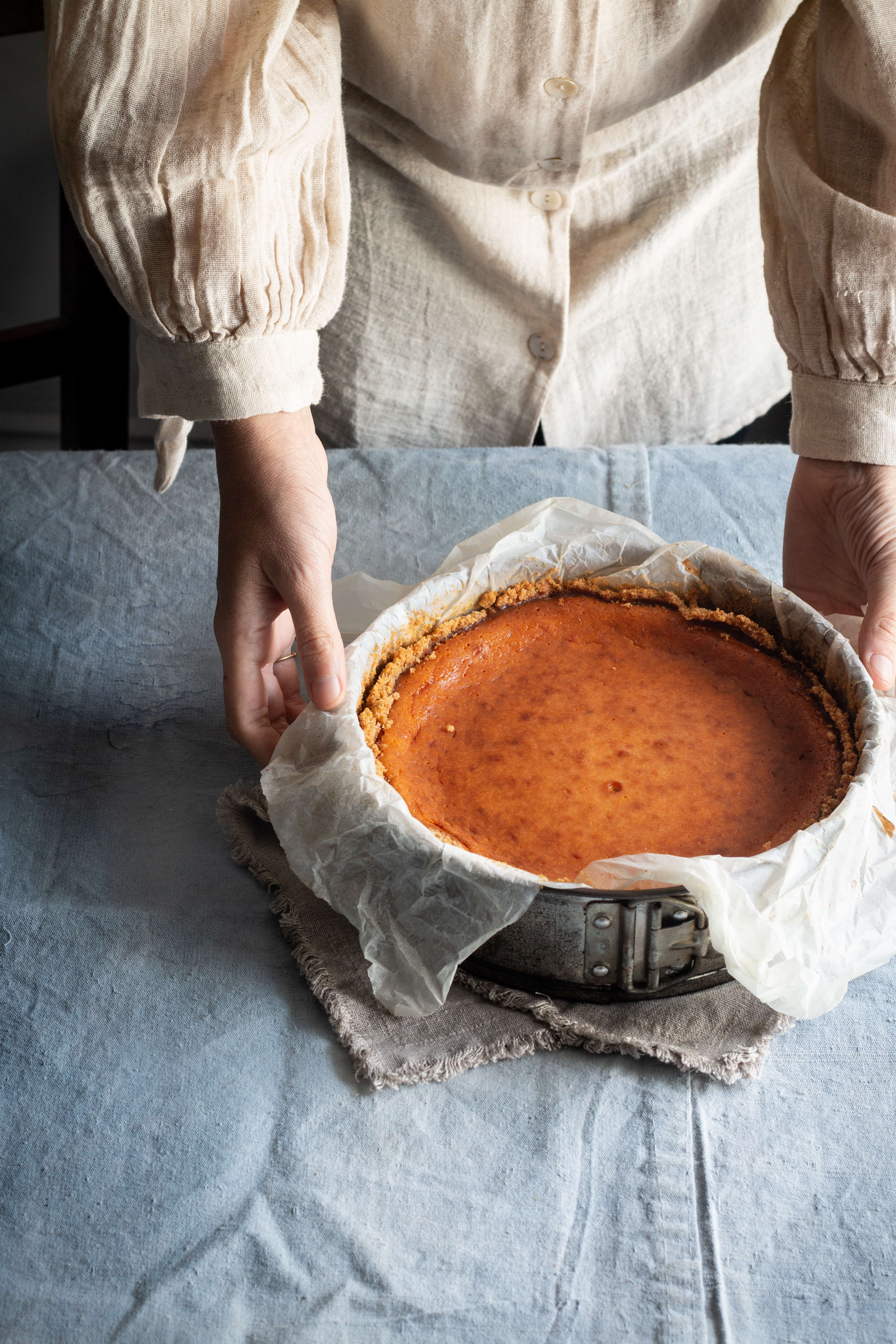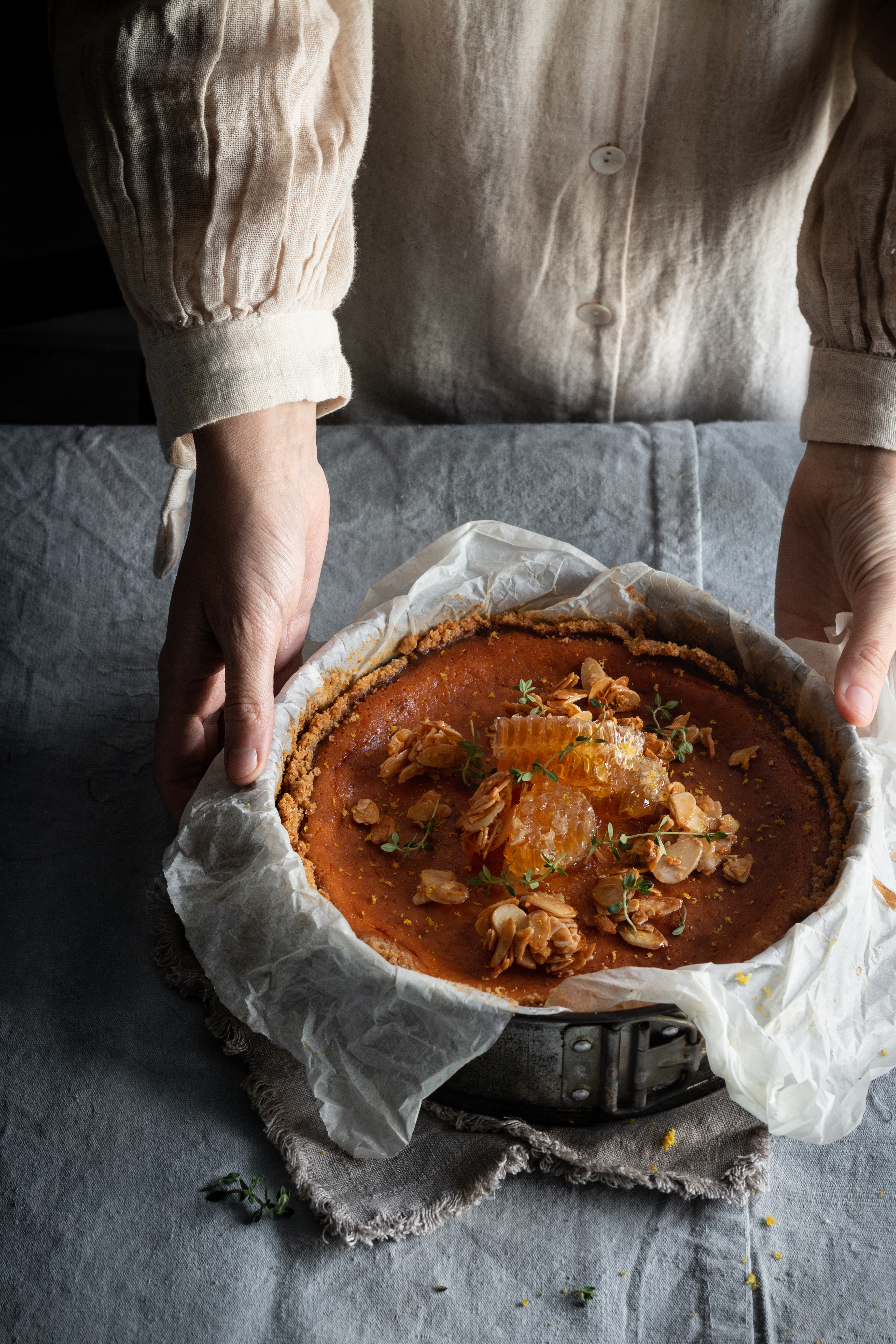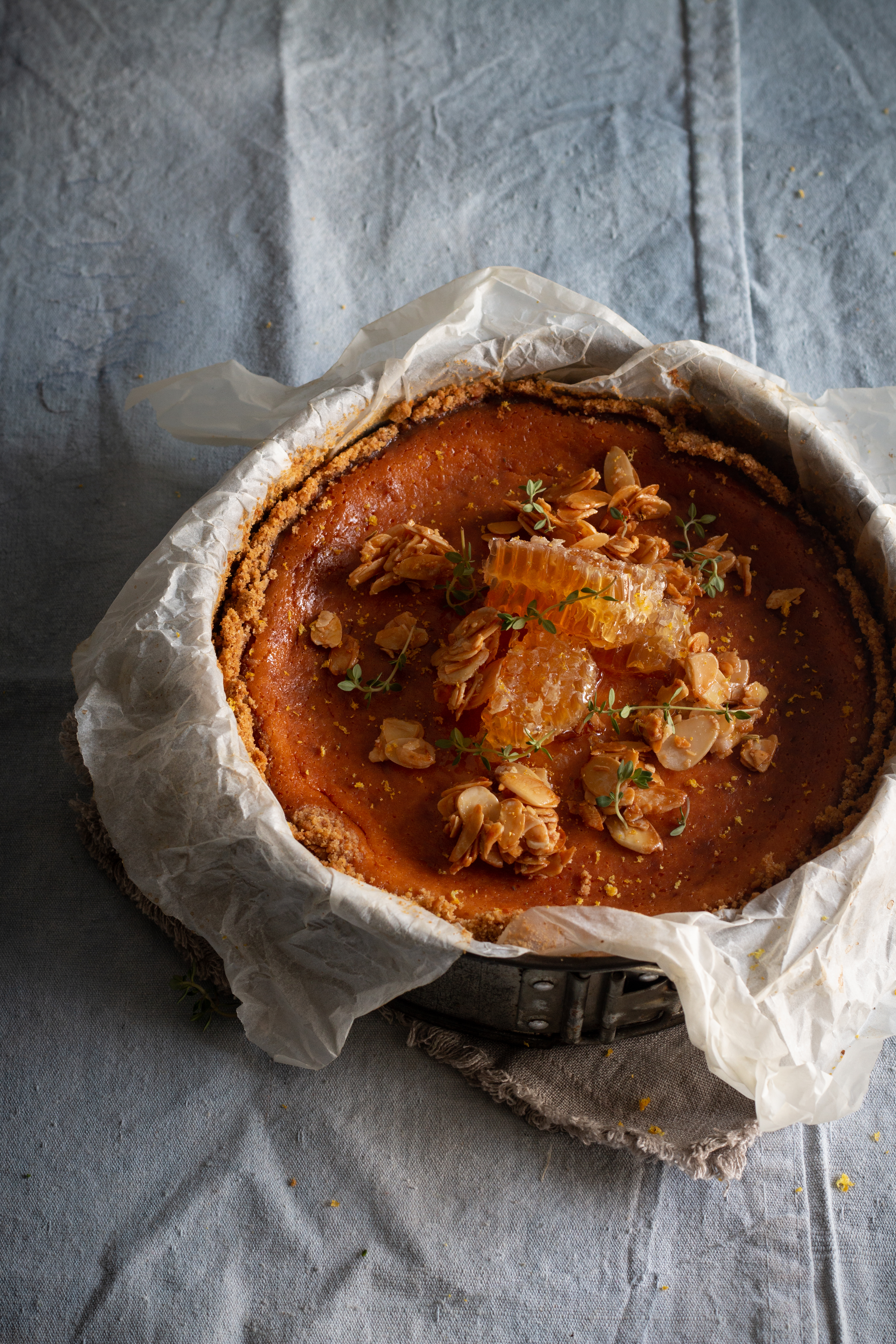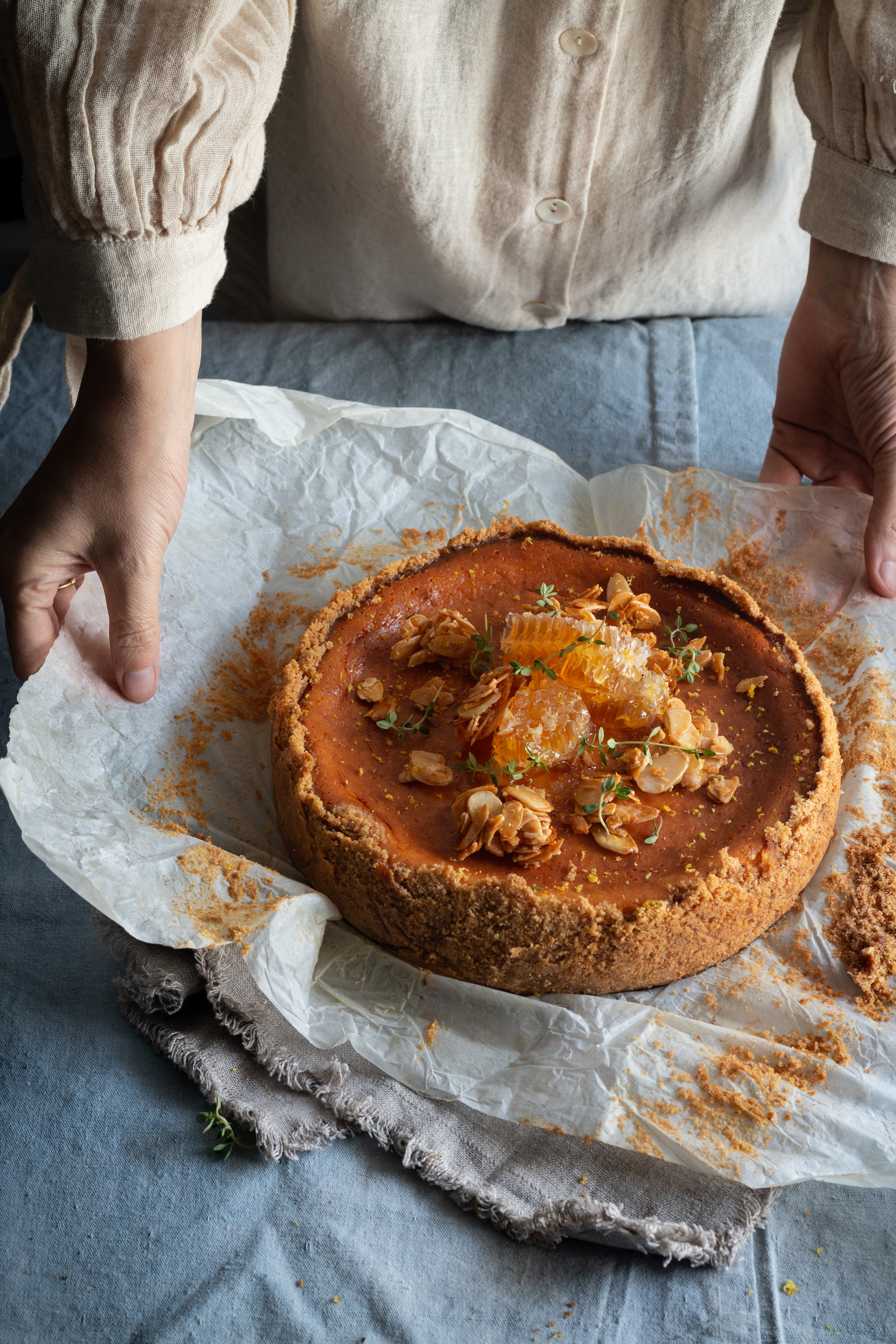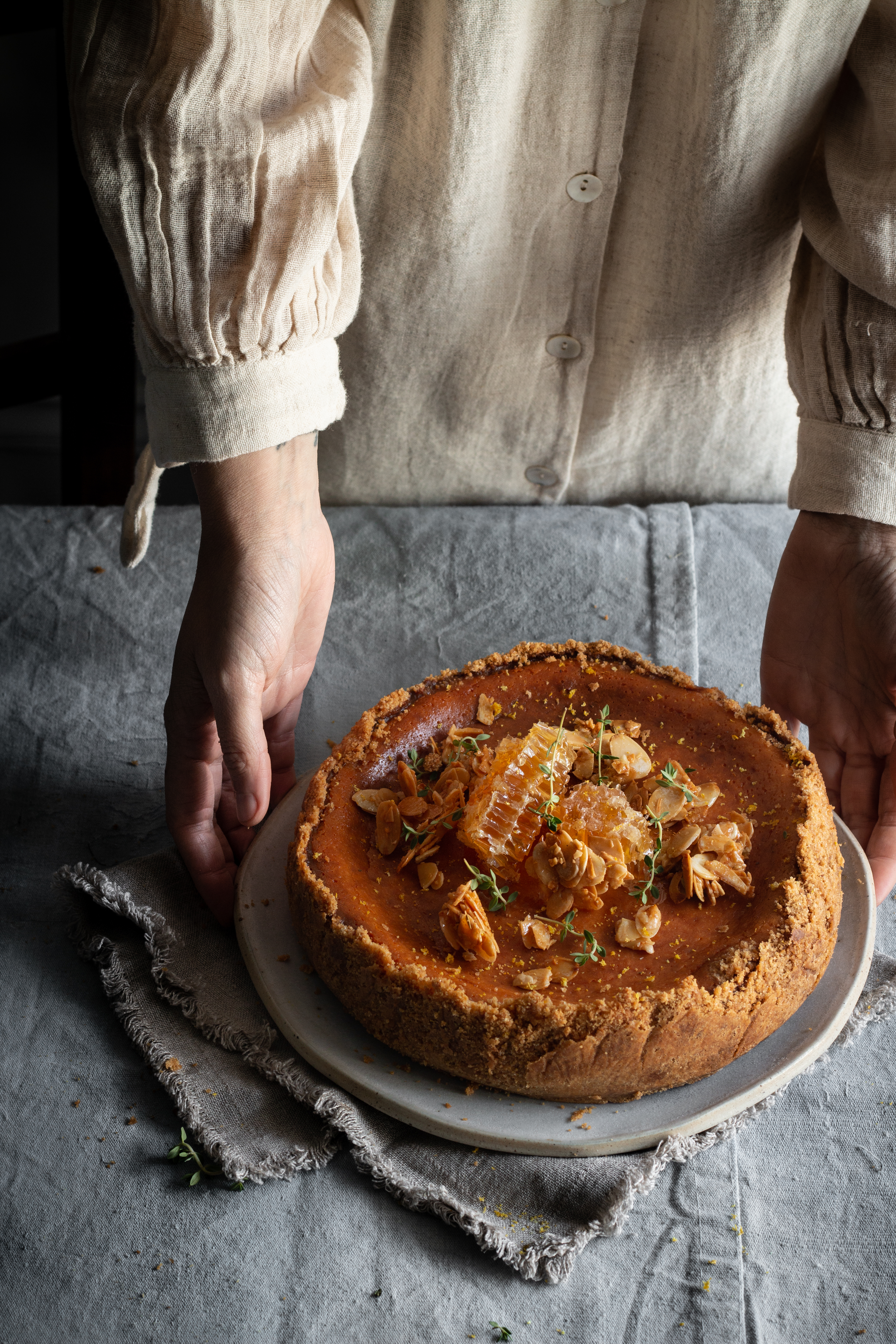 Recipe

For the cheesecake
The base
half a packet of digestive biscuits or amaretti biscuits
5 tbsp. ground almonds
55g (1/4 cup) caster sugar
100g butter melted
The filling
295g ( approx. 1 1/3 cups) caster sugar
250g mascarpone or soft cream cheese
500g ricotta
juice from half a lemon
4 eggs
half a cup of runny honey
2 tablespoons finely grated lemon zest
1/2 tsp vanilla extract
1 1/2 tbsp. corn starch mixed with 1 1/2 tbsp. water into a paste
Directions
To make the base, preheat the oven to 180c 350f
Add the biscuits, sugar and ground almonds in a food processor and pulse until a fine crumb is achieved. Mix with melted butter and press into greased 24cm (9 inch) spring form pan lined with baking paper. Using the back of a spoon firmly press the base mixture into the pan and up the sides of the tin and bake for 15 minutes.
Turn oven down to 150c 300f and leave the door open for 5 minutes so it cools right down.
Make the filling
In the bowl of a stand mixer with the whisk attachment, whip the cream cheese, ricotta, eggs, honey. sugar, lemon juice, zest and vanilla. Once whipped and creamy add the corn flour mixture and mix again.
Pour oven cooked base and bake for 40 to 60 minutes (I checked it at 40 minutes but it needed a lot longer almost 65 minutes)
it is ready when it is firm around the edges but has a slight giggle in the middle. Turn off oven and leave it in their with the door closed for 40 minutes.
Allow to cool completely and then place in the fridge until ready to serve.
Nut clusters
1/2 cup flaked almonds
1/2 tsp fennel seeds
1 table spoon runny honey
1 tsp caster sugar
1 tsp lemon zest
Preheat the oven to 180c 350f
Mix all the ingredients together and spread on a lined baking sheet. Bake for 5 minutes then toss and mix the mixture and then bake for another 2 minutes and stir them again so they will be evenly browned and bake for another 2 minutes. Once golden remove tray from the oven and while the mixture is still hot arrange the almonds into clusters and leave to cool.
To assemble the cheesecake
Place on a few chunks of honeycomb and a drizzle of honey and add the nut clusters then grate on some lemon zest and if you have some add some fennel pollen. Finish with some lemon thyme.
Alternatively you can dust it with icing sugar and serve it with berries.
This post was sponsored by Tutto food " You are invited to visit or follow online #TUTTOFOOD2019 – Milan world food exhibition at Rho Fiera from the 6th to 9th
May 2019 – click here if you want tickets to attend the event. Its going to be amazing I'm sure.