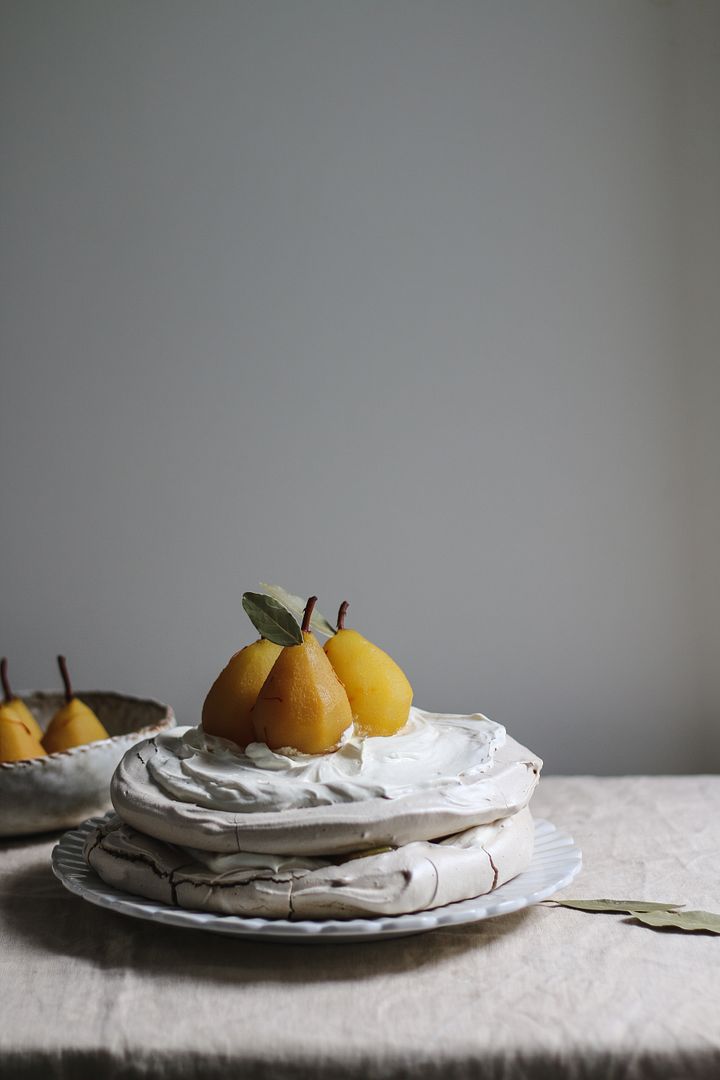 don't you just love the golden colour saffrom makes things?, I poached some pears with some for this pavlova and it turned them such a great colour. I made the meringues with some soft brown sugar so it made them have a wonderful caramel flavour. pavlova is one of my favourite desserts and I love that it is so easy to make and so versatile because you can change the flavours to suit what you have in the house or what's in season.  in the poaching liquid with the saffron I added some bay leaves, a cinnamon stick and a vanilla pod and I added some honey and sugar.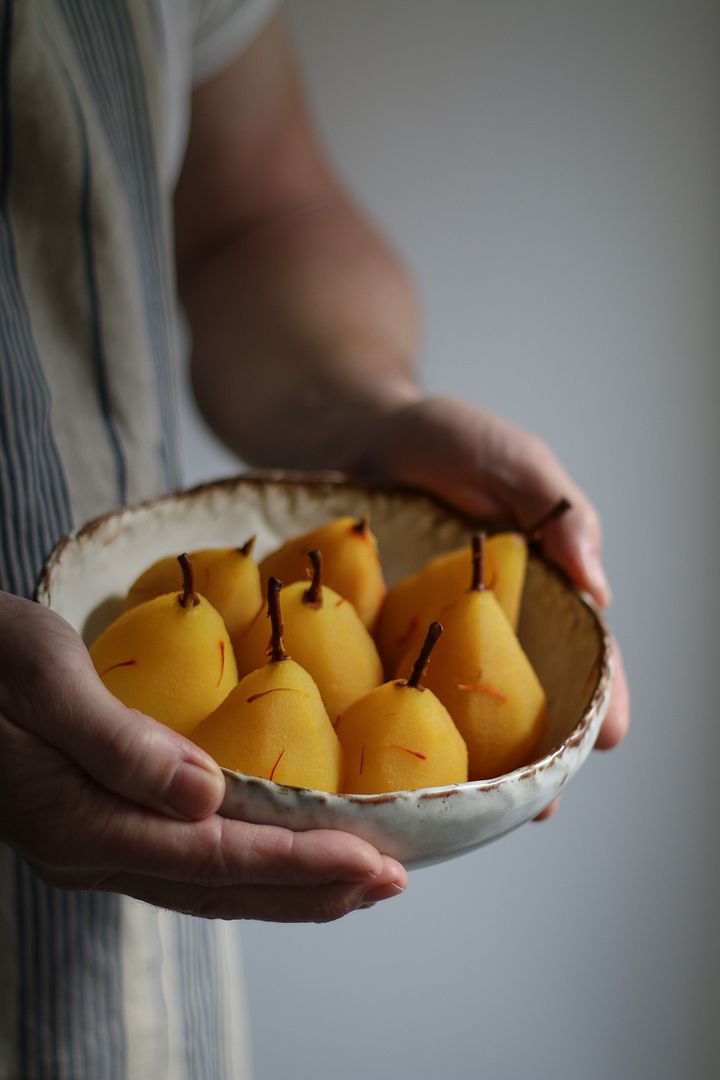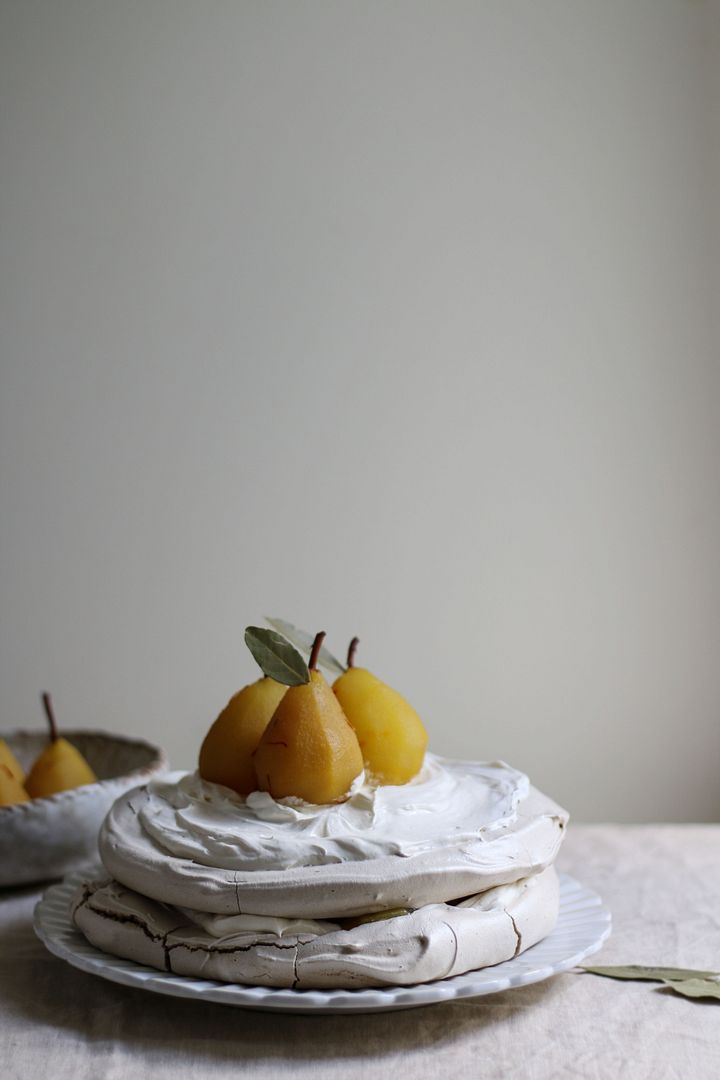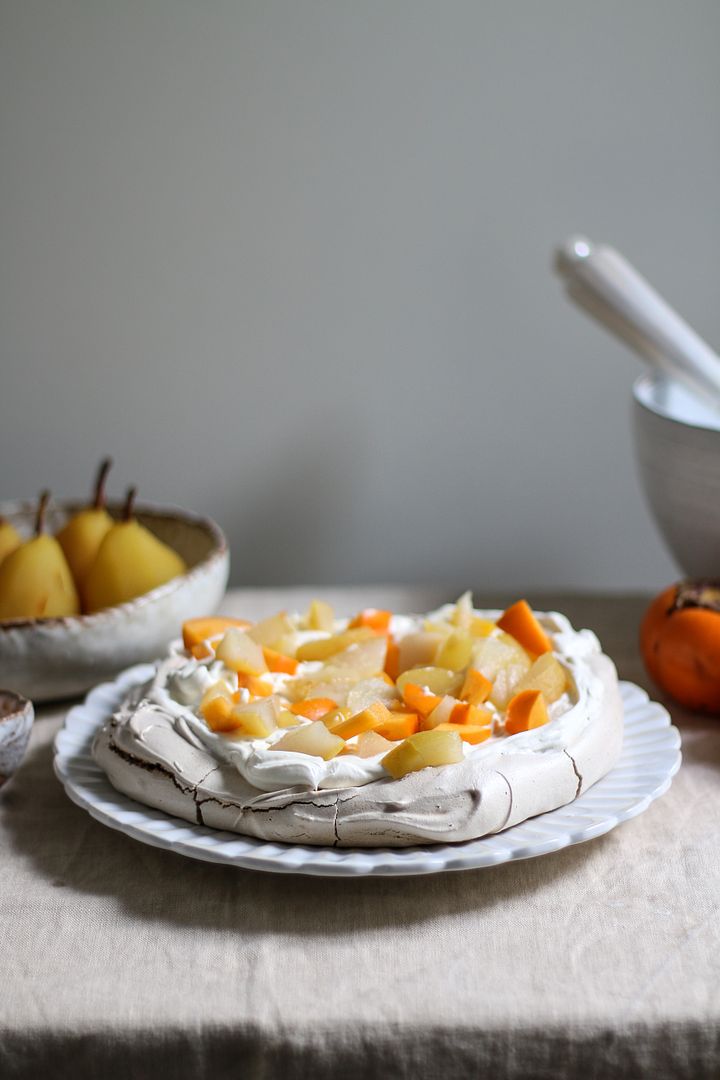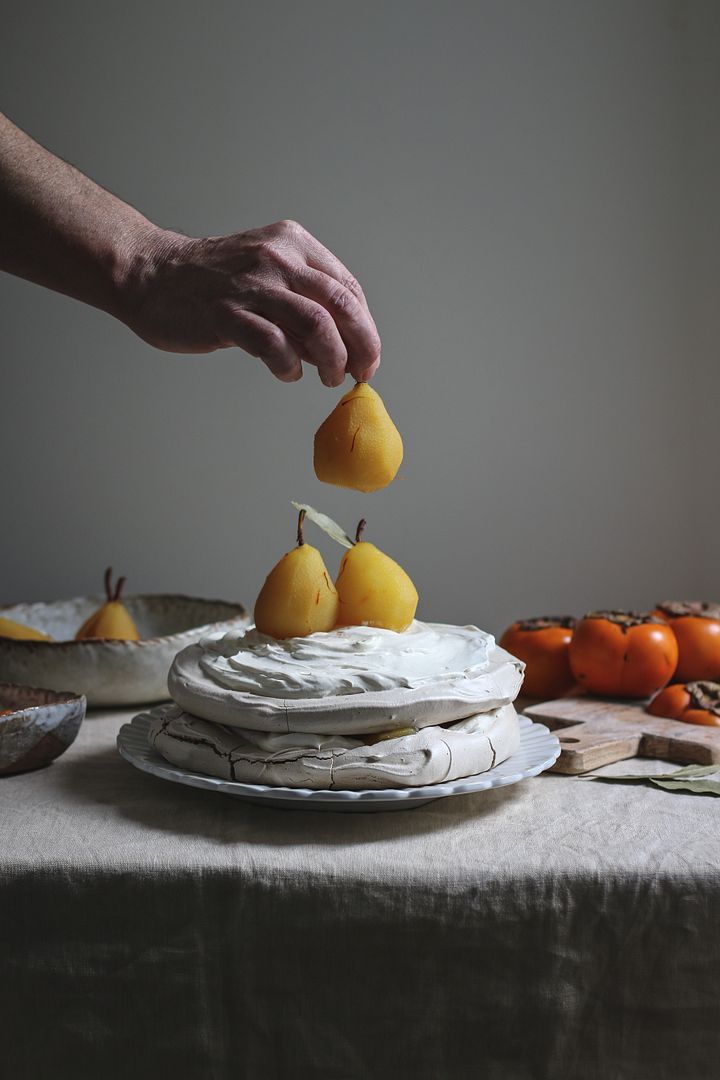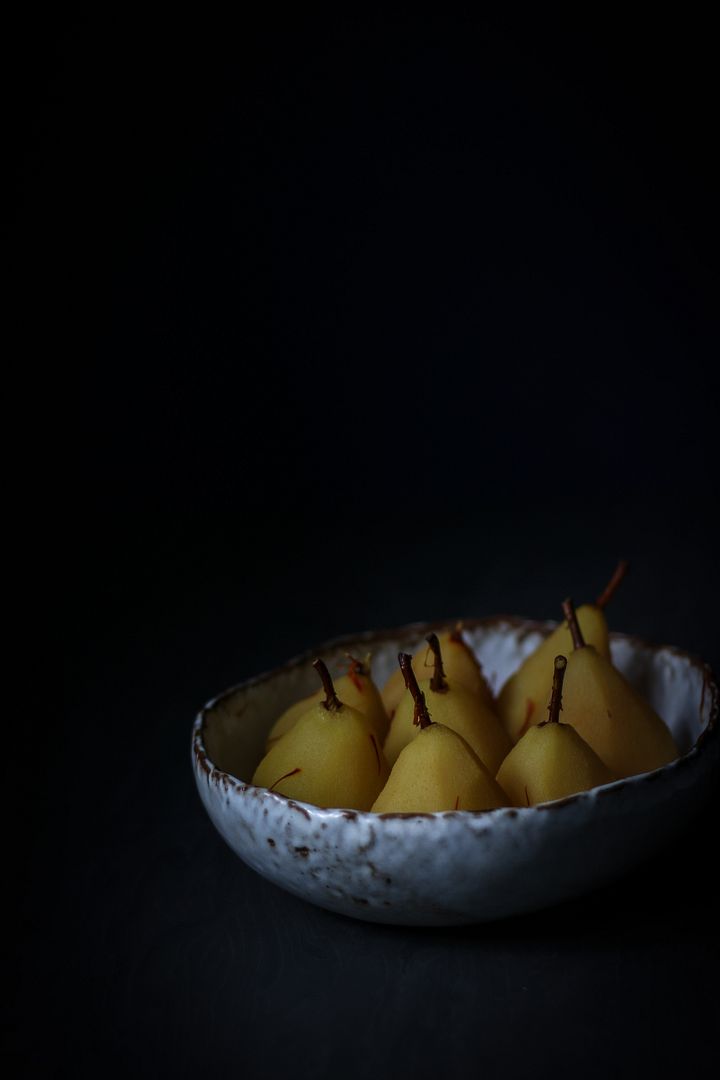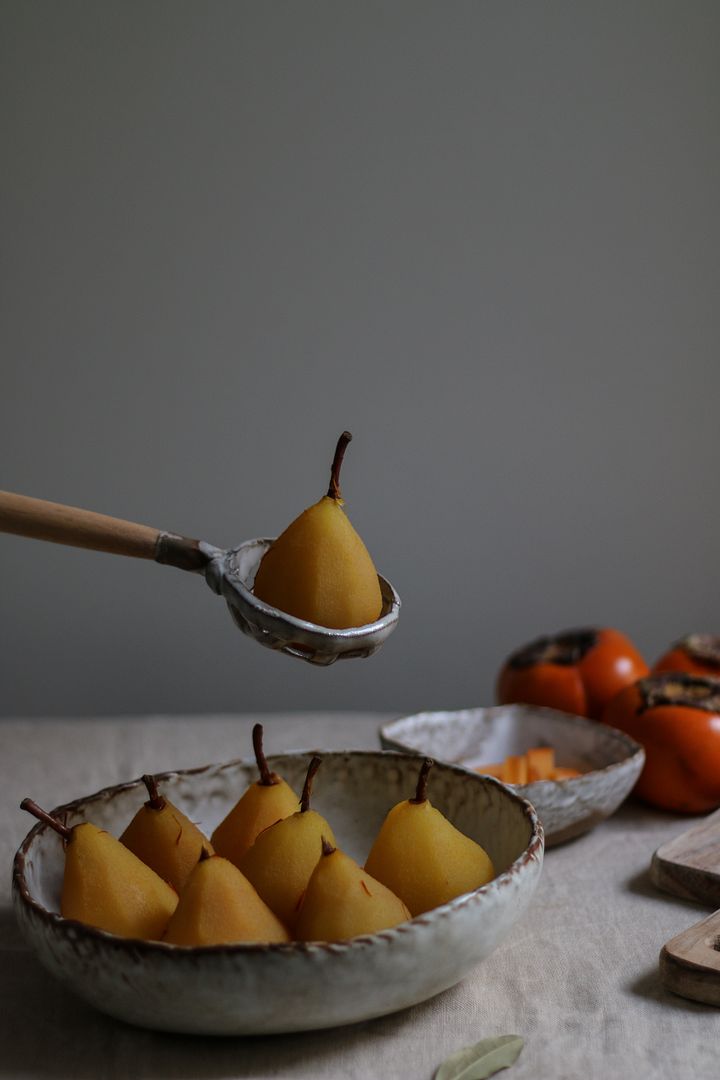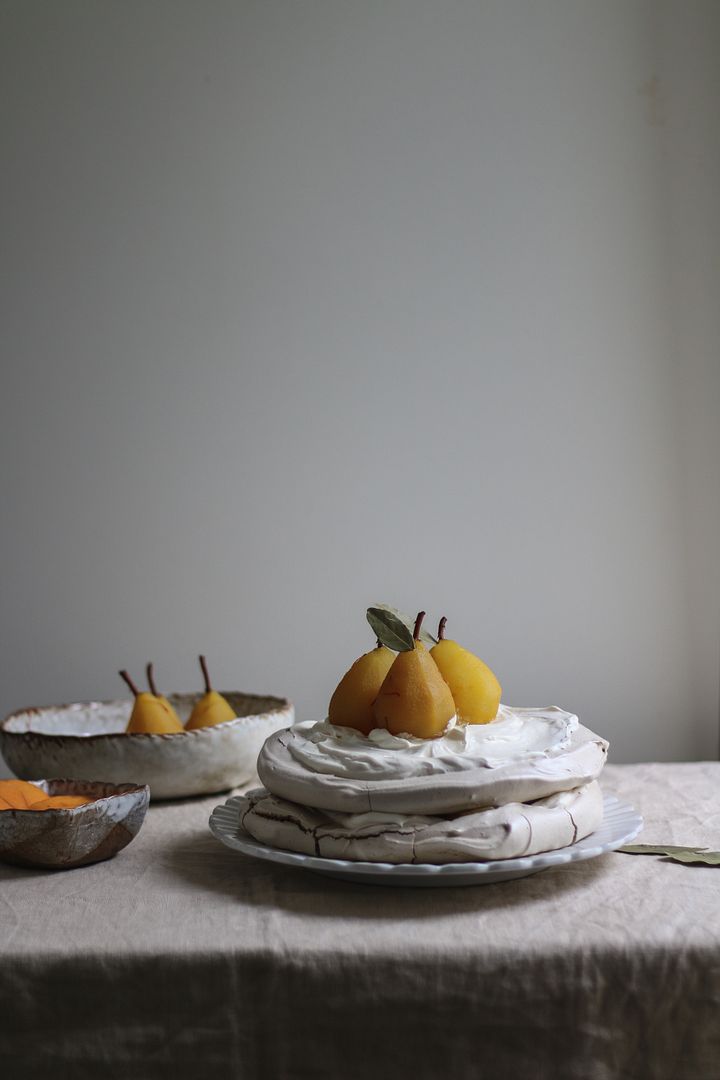 recipe for the meringue
you will need a weighing scale for this recipe,
first you need to separate 5 eggs and weigh the egg whites, once you know how many grams the egg whites weigh double that amount for the sugar so if the 5 egg whites weigh 160g then you will need 350g brow sugar
preheat the oven to 110c, whip the egg whites in a clean grease free bowl until peaks form then tip in the brown sugar and a heaped tsp of cocoa powder and whip for 5 to 8 minutes (to make meringues more stable you can gently heat the sugar in the oven for 5 minutes at 180 then turn it down to 110c of give it a quick flash in a microwave, you just want to warm in and not melt it but this isn't essential) once the meringue mixture is stiff spoon evening between two lined baking sheets and spread out into two even circles bake for 1 hour and 30 minutes or until it is easily pulled away from the baking paper and let cool
for poached pears
6 pears
heaped tsp of saffron
squeeze of lemon juice
1 cinnamon stick
one vanilla pod
3 bay leaves
3 tbsp. runny honey
100g caster sugar
peel the pears keeping the stalks on and place in a pan and cover with water then add the saffron, cinnamon stick, lemon juice, vanilla pod (split lengthways) and bay leaves then add the sugar and honey and bring to the boil, leave to simmer for 10 minutes (depending on how ripe the pears are you may need longer) once they are tender turn off the heat and leave then for 5 minutes then remove them with a slotted spoon and let cool.
to build the pavlova
place one of the meringue on a plate and spread on some cream, (this recipe required 300ml of double cream whipped with 4 tbsp. icing sugar), cut up three of the pears and a persimmon and spread this evenly on top of the cream then add the next meringue and then add the last of the cream and place three pears on top. to make it look more fancy I stuck a bay leaf in the top of the pears.