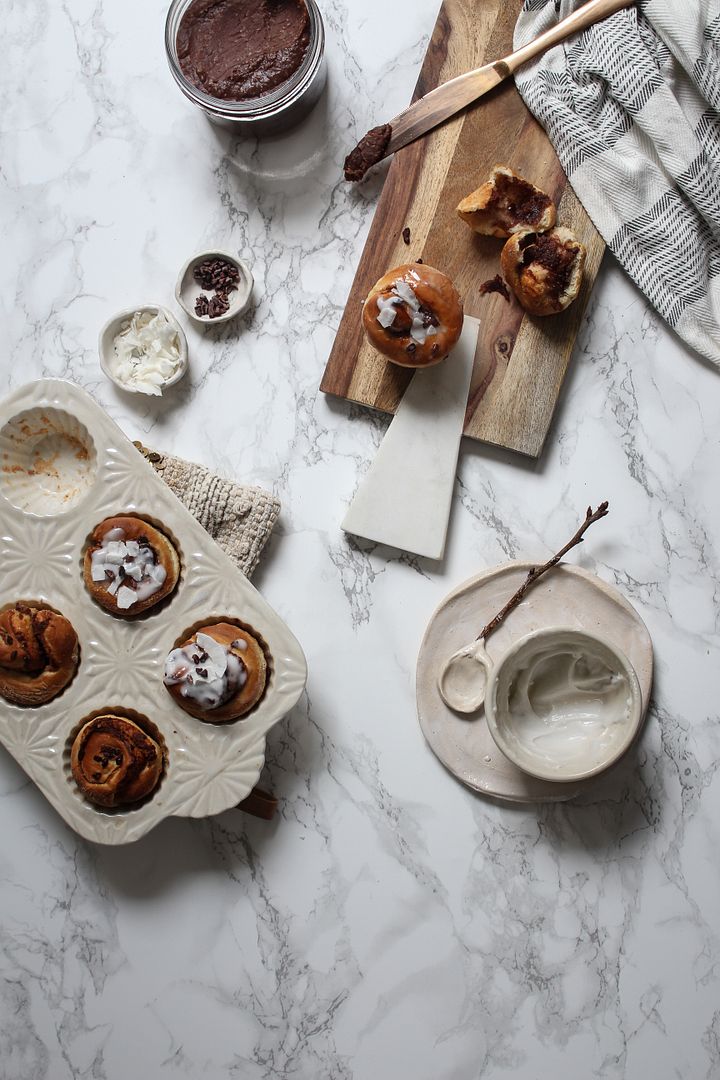 I made some bounty spread and decided it would be great spread on some coconut milk dough and baked into little buns. it was so tasty and its vegan too. I love bounty bars and I have been thinking of making a spread for some toast for a while. I used the cream from a tin of coconut milk to glaze them with. I used sugar but it way be worth an experiment to make the spread with unrefined sugar like maple syrup or honey so that is a bit healthier too.
I made the twig spoon my self with some air dry clay and some varnish and a apple tree branch.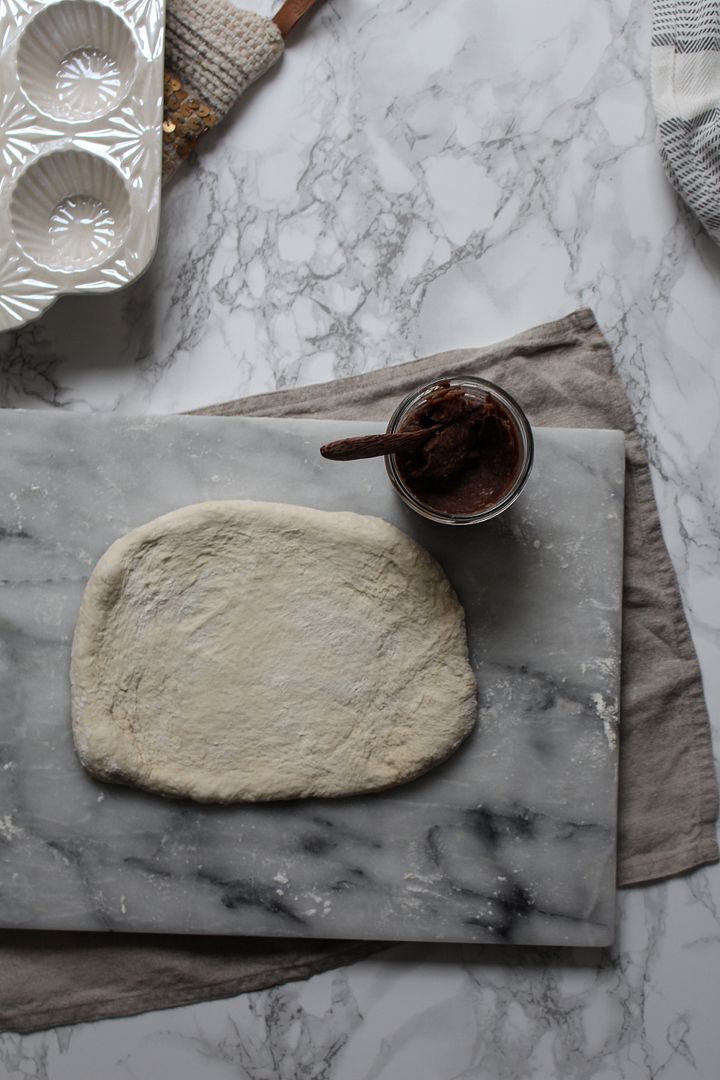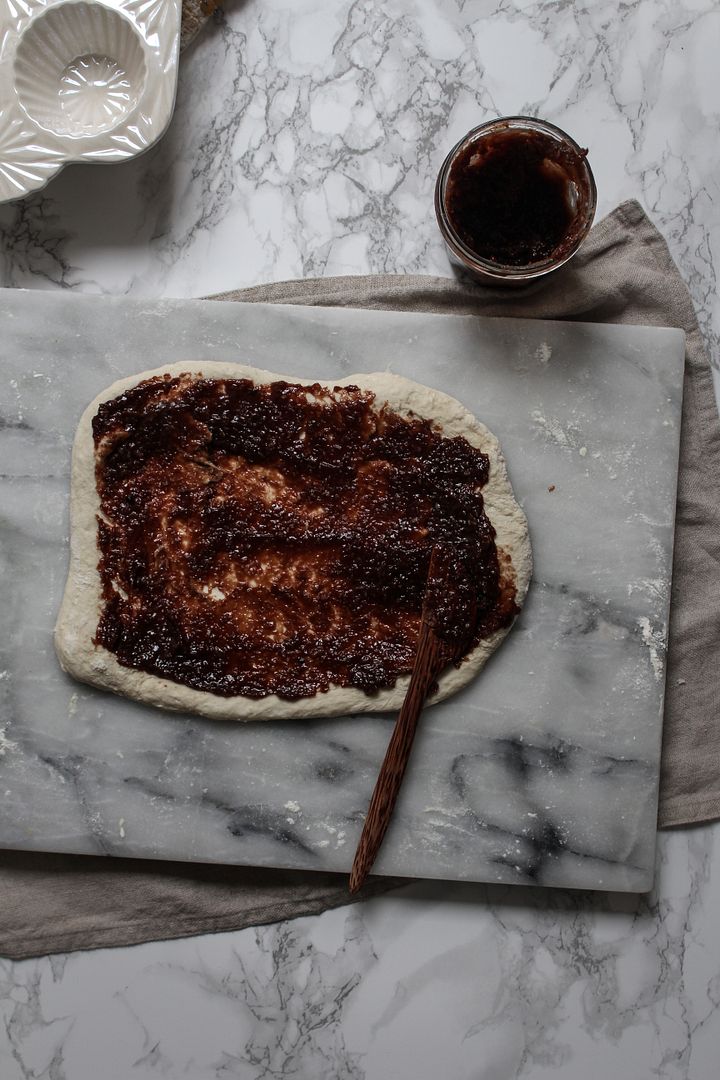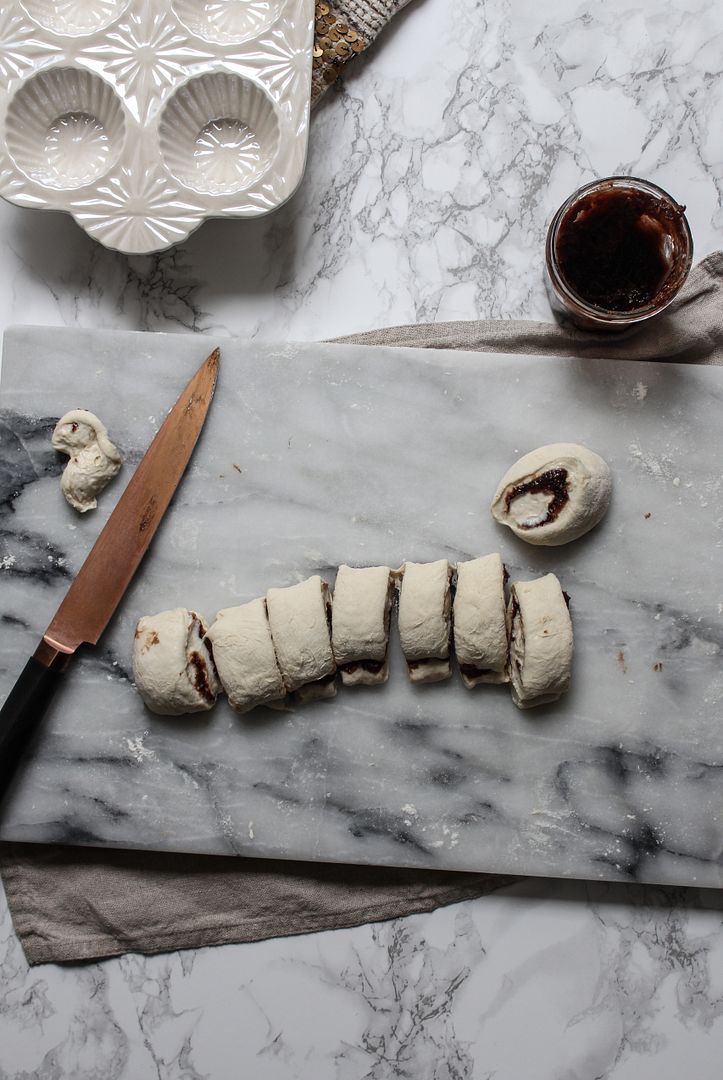 coconut chocolate bounty spread
1 tin of coconut milk
200g block of pure creamed coconut solids (it comes in a box you should find It with the coconut milk in the supermarket)
1 tsp coconut extract
2 tbsp. cocoa powder
1 cup sugar
1/3 cup of desiccated coconut
in a pan add the coconut milk and sugar and coconut extract and reduce for 5 minutes, break up the block of creamed coconut solids and add to the pan and stir until it melts, the mixture will thicken, stir in the cocoa powder and desiccated coconut then pour into a pint jar.
leave to cool it will set quite firm.
for buns
250g strong white flour
¼ tsp salt
3 tbsp sugar
1 sachet fast action yeast
150ml coconut milk
50ml water
2 tbsp. coconut oil
1 sachet of fast action yeast
some coconut milk for brushing
in the bowl of a stand mixer add the flour, salt, sugar and yeast then add the coconut milk and start to mix, add the water so you have a wet but manageable dough and knead with the dough hook for 2 minutes then add the coconut oil and knead for another three minutes.
tip in to an oiled bowl and leave to rise for 1 to 2 hours.
once doubled in size roll out in to a rectangle on a floured surface, place about 6 tbsp of the spread in a bowl and quickly flash it in the microwave for 30 seconds so that it will be easier to spread and coat the dough with it in an even layer. roll the dough up into a log and cut into slices place in a greased muffin tin or in a large baking dish and leave to rise again for a further 45 minutes
heat the oven to 180c brush the buns with coconut milk
bake the buns for about 25 minutes until golden
for glaze
mix 6 tbsp coconut cream with 5 tbsp icing sugar and spread a tbsp onto each bun and decorate with flaked coconut and cacao nibs.