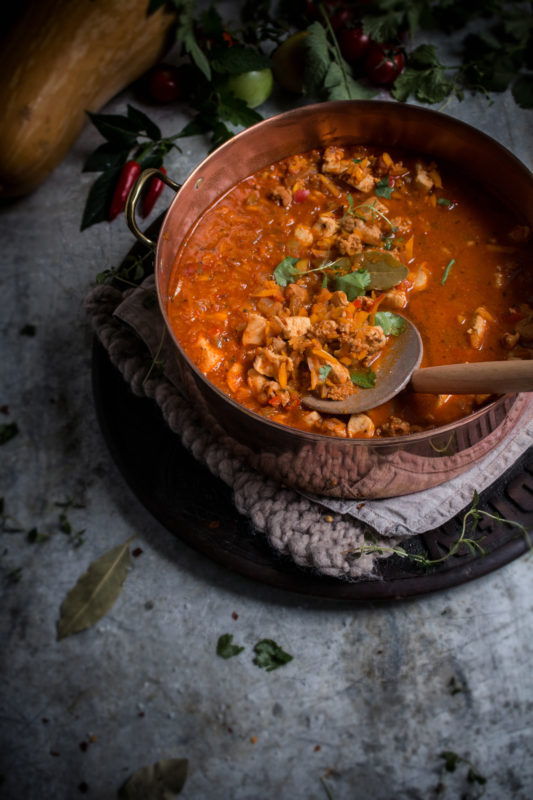 I love jambalaya but it seems to be one of the meals I tend to only eat out, which is crazy as its so simple to make. usually a jambalaya has chicken, sausage and prawns but I left the prawns out as my partner doesn't eat seafood. I struggled to find andouille sausage so I used a spicy sausage and rather than slicing it I pushed the sausage meat out of the skin and rolled it in to small chunks and fried it off with the chicken, I was asked by Debenhams to come up with a quick healthy spiralizer recipe, I thought about the traditional noodle recipes but I wanted to do something different so I decided to make butternut squash rice, to do this you spiralize the squash then pulse it in a food processor until it resembles rice. I also have an electric kenwood spiralizer to give away, find the detail at the end of this post.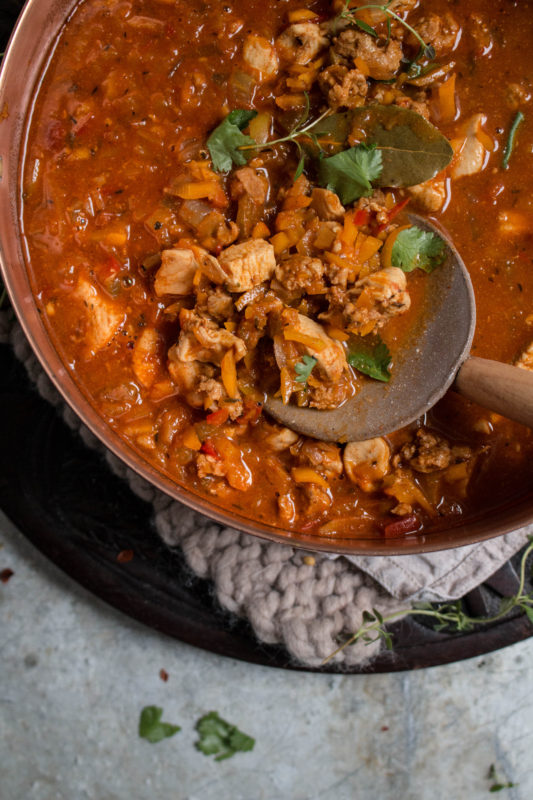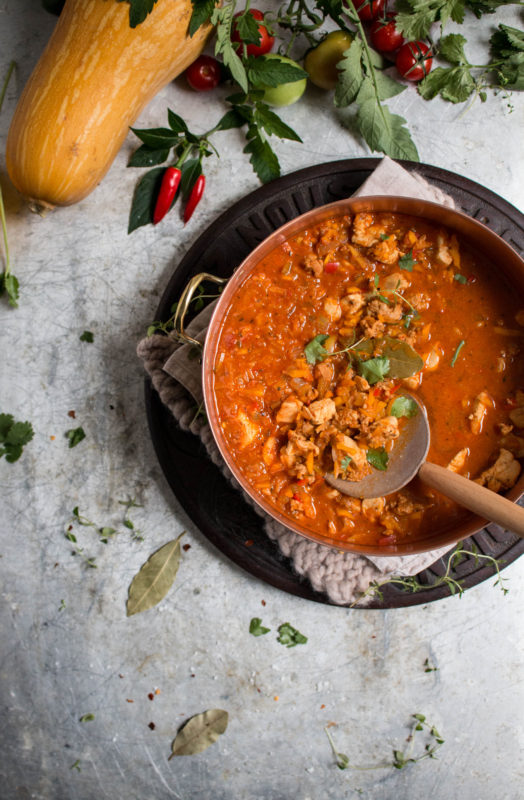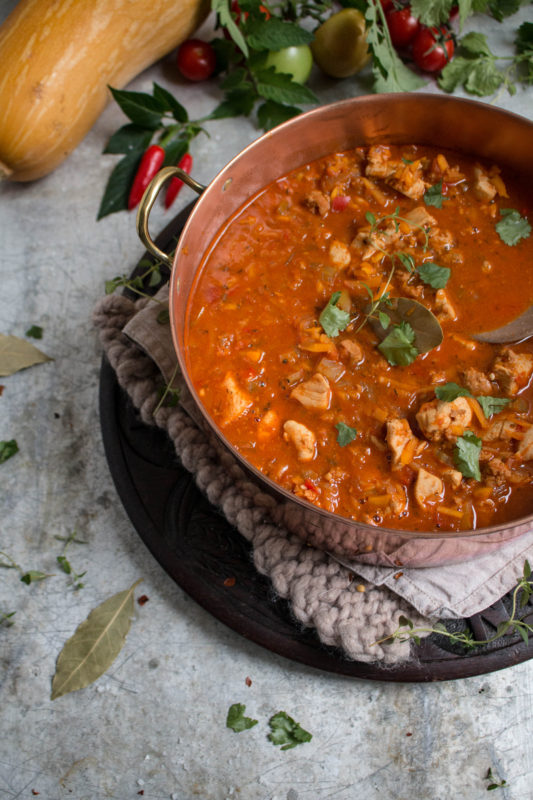 Ingredients
1 large piece of celery, chopped
1 white onion, diced
1 small red bell pepper, cored and diced
1 small yellow bell pepper, cored and diced
1 small green bell pepper, cored and diced
4 cloves garlic, minced
4 boneless skinless chicken breasts, cut into bite-sized pieces
1 lb. andouille sausage, thinly sliced into rounds (or spicy British sausage pushed out of sausage skins and rolled into small balls)
3 cups chicken stock
1 (14 oz.) can crushed tomatoes (or 8 large tomatoes with skin and seeds removed and chopped into chunks)
1 tbsp. smoked paprika
1 tsp. cayenne pepper (once all spices are added try it and adjust heat by adding more cayenne pepper of chopped chillis)
1 tsp dried ground thyme
1 tsp onion powder
1 tsp garlic powder
pinch of ground cumin
1 bay leaf
1 tbsp. tomato puree
8 small tomatoes sliced and seeds removed
2 butternut squash
I didn't have a tin of tomatoes but I had lots of ripe tomatoes from my garden to I peeled the skin off and removed the seeds and chopped into chunks.
there is a bit of prep with this recipe as the onion, celery, peppers, chicken and sausage needs to be chopped and the tomatoes. once it is all chopped add the onion with a little oil in a pan and fry until soft and starting to colour, then add the chicken and sausage and fry off until the meat is cooked through then add the peppers, tomatoes, tinned tomatoes (or peeled fresh) garlic and fry off for 5 minutes. then mix the spices into the stock and pour in to the pan with the tomato puree, season with salt and pepper and add a bay leaf. turn heat down while you prepare the butternut squash. slice in half and remove the bulbous ends and put aside (you wont use these), peel the squash using a potato peeler then spiralize into noodles. then place the noodles into a food processor and pulse a few times until it resembles rice, then add this to the pan. heat for another 10 minutes then add some fresh coriander and thyme and serve. if it is not spicy enough for you then add some chopped chillis.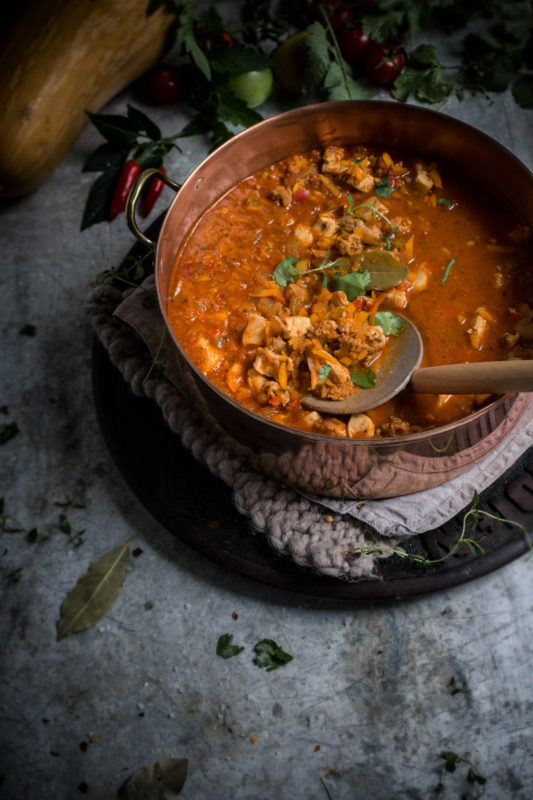 I have one kenwood electric spiralizer to give away thanks to Debenhams its great as it makes spiralizing effortless. so if you would like the chance to win, then all you have to do is leave a comment telling me what you would spiralize first in the comment section,  good luck I cant wait to hear your suggestions.