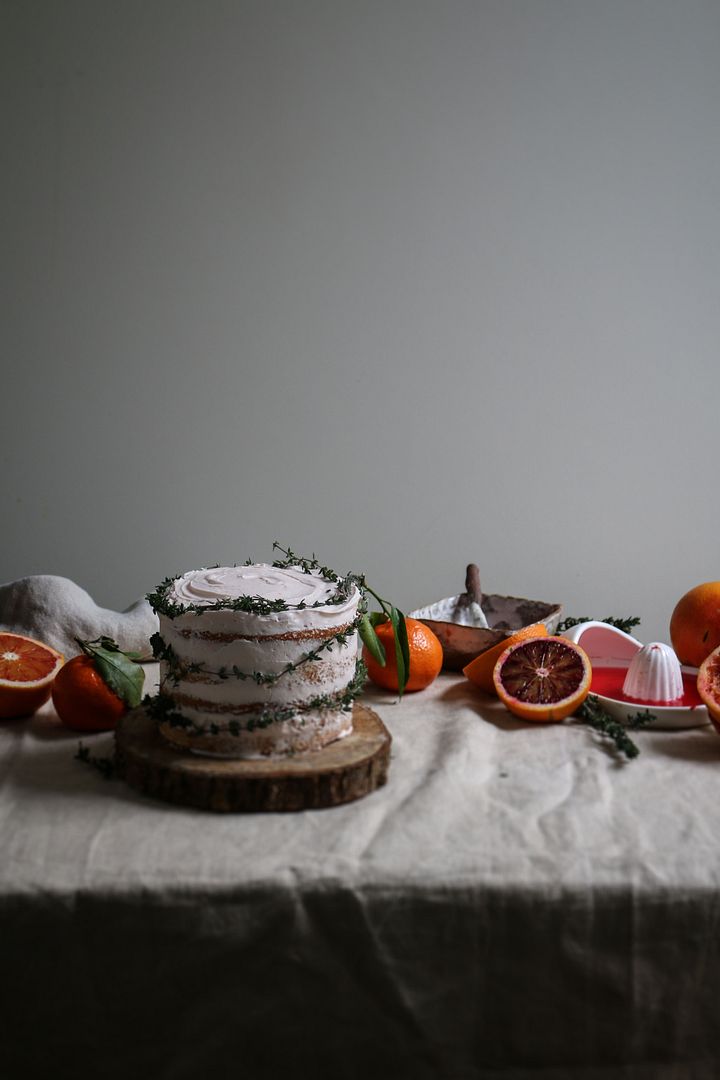 I love this time of the year when there are blood oranges around, they are so pretty and taste great in cakes, I made this little blood orange and thyme cake with them, I have also made a black bottom blood orange pie which I will be sharing soon and some marmalade. To flavour the cake I reduced the blood orange juice in a pan with some sugar and some thyme to make a syrup and brushed it onto the sponges and I used it to flavour the frosting too. I just love making cakes I think I could make them every day if I could. what is your favourite thing to bake?.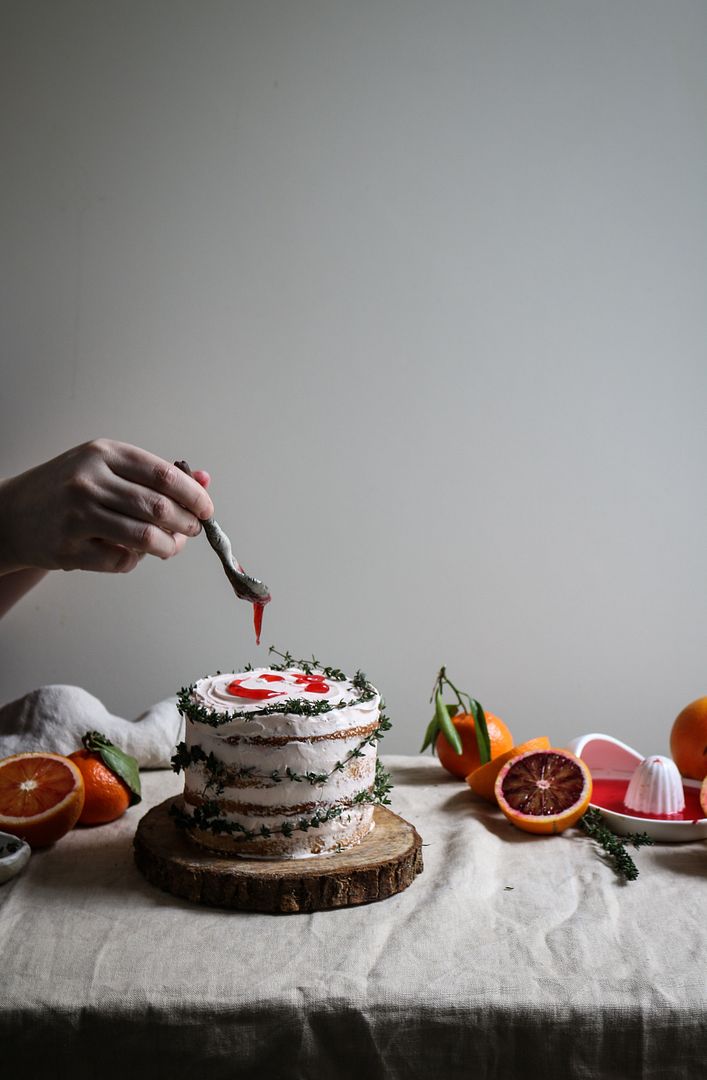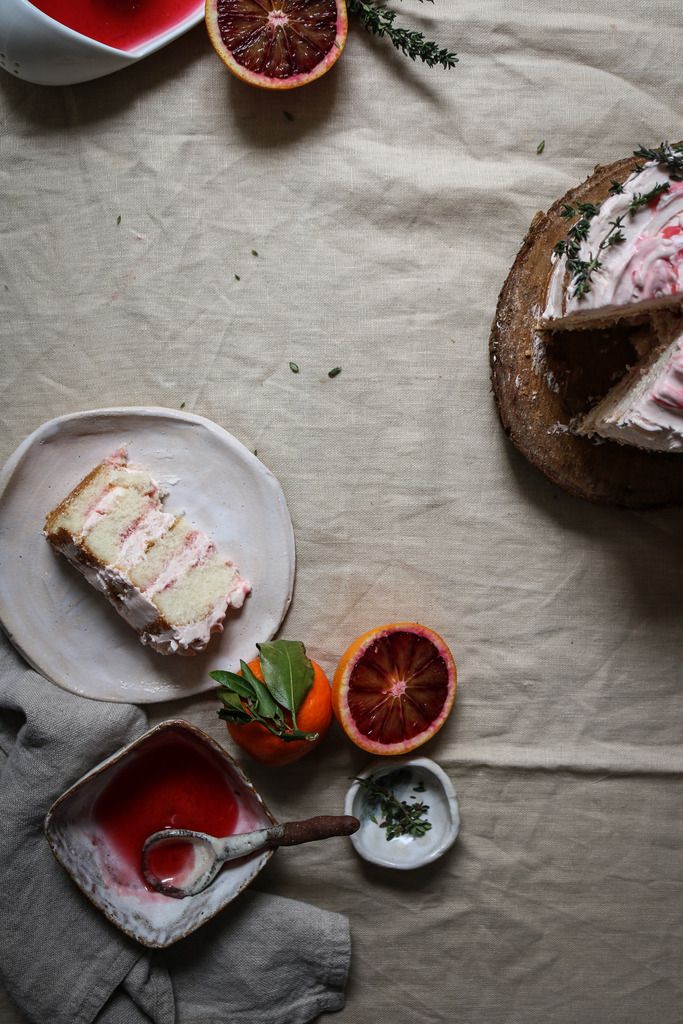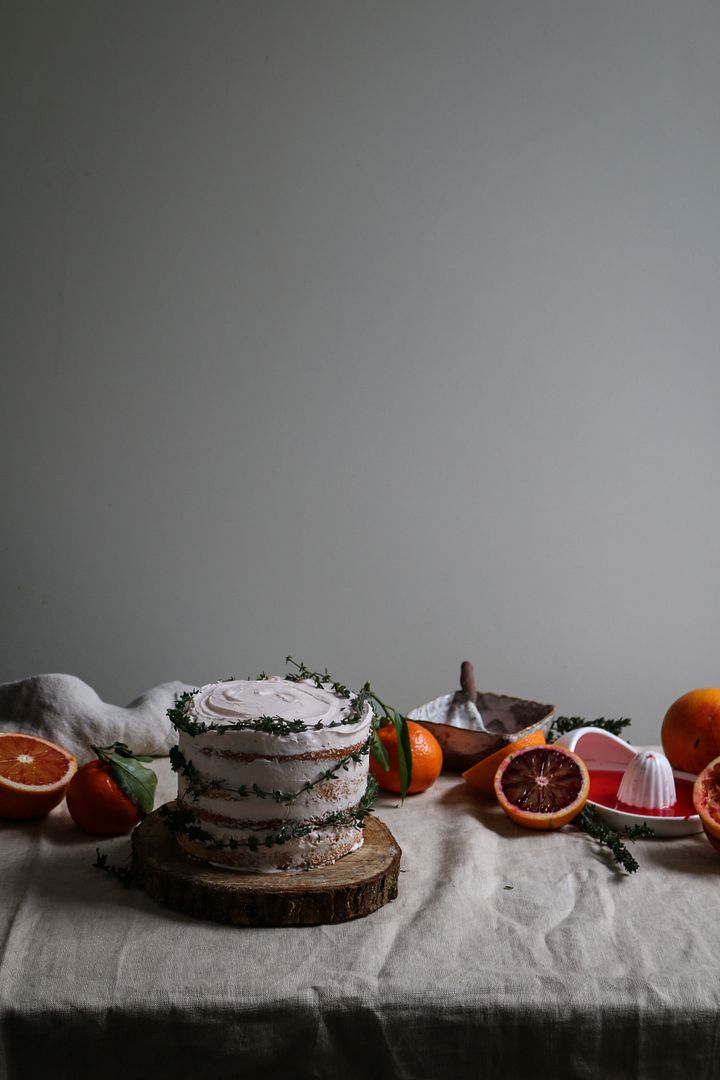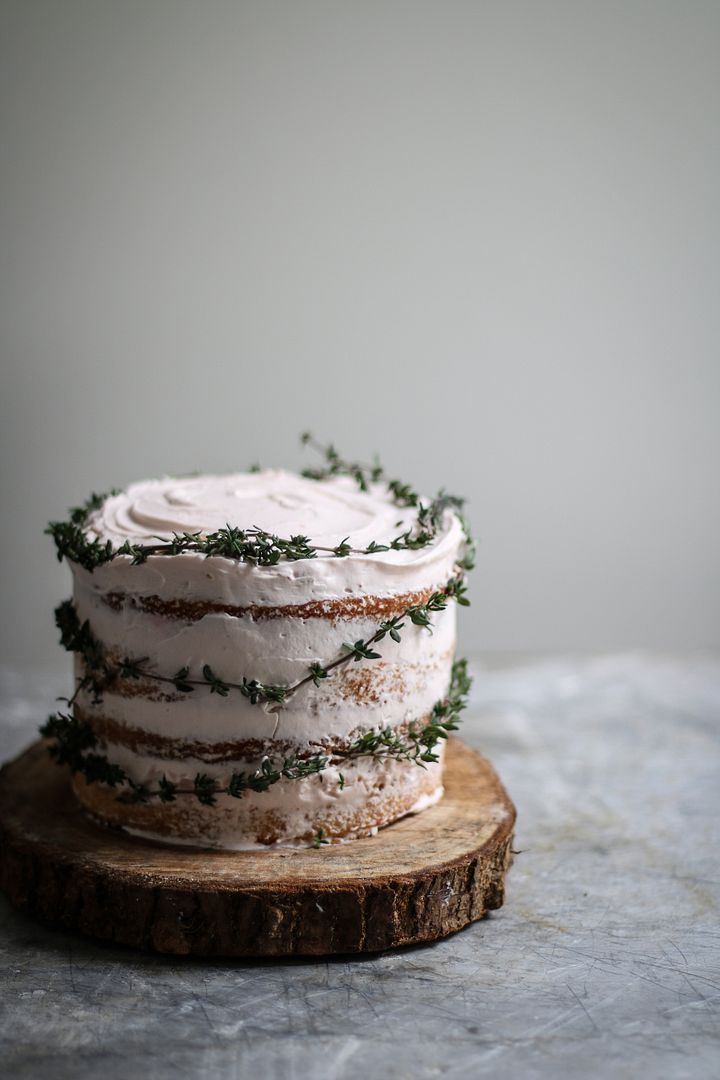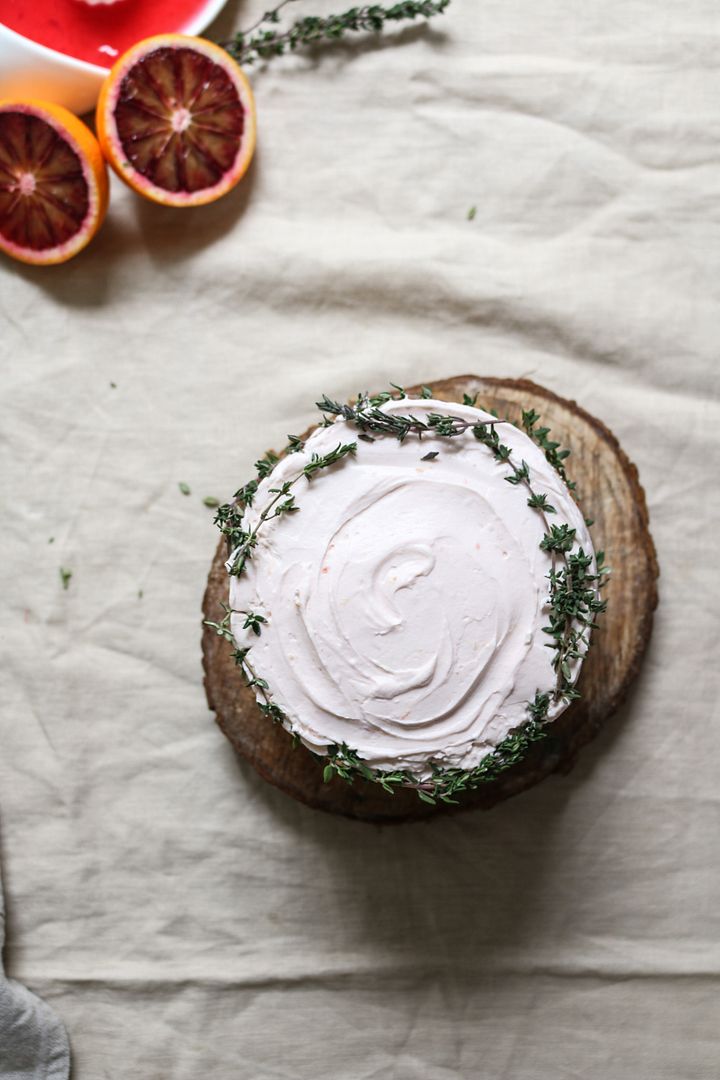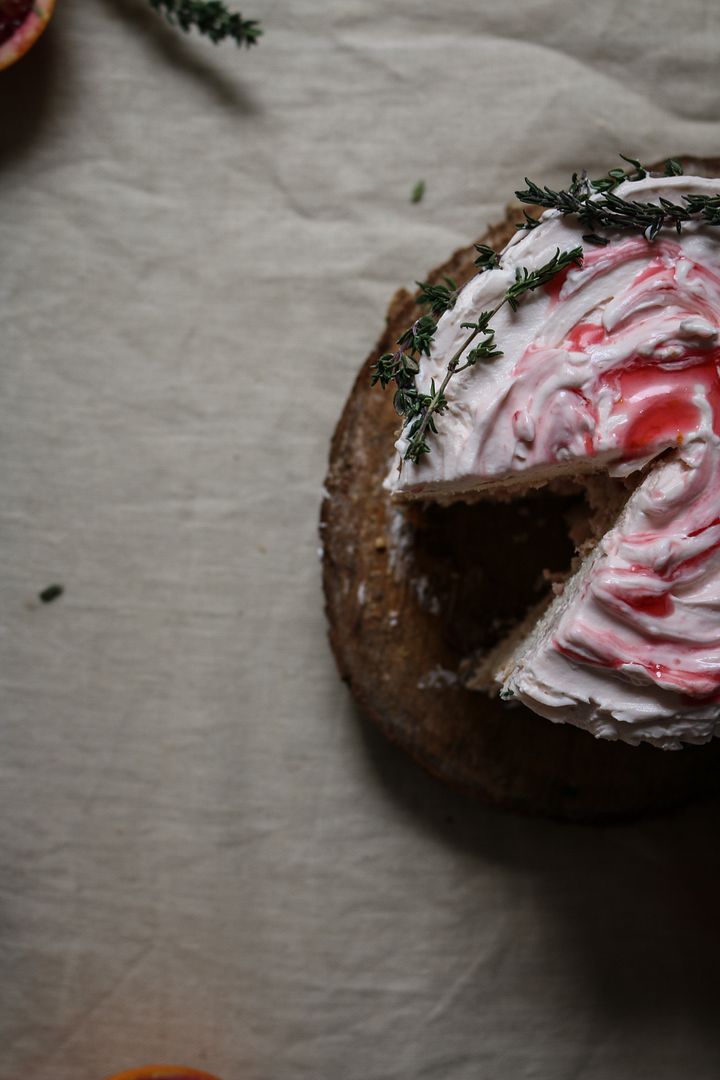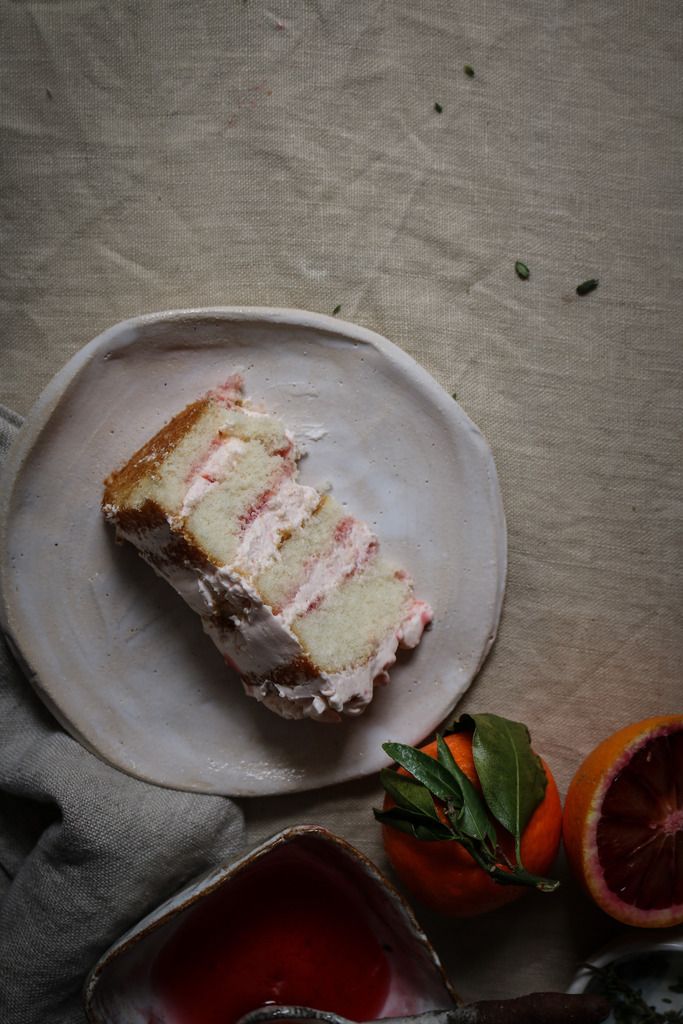 recipe for sponge
220g butter
220g caster sugar
4 eggs
220g self raising flour
zest of one blood orange finely graded
1 tsp vanilla extract
directions
grease and line four small tins, (mine where about 5 inches I think) preheat the oven to 160c 350f, then in a stand mixer add the butter and sugar and mix for about 4 minutes until pale and creamy then add one egg and mix for 2 minutes, then add another and mix for two minutes, and do the same with the next two, mix for another 2 minutes once all of the eggs are added to make the mixture really airy. then add the orange zest and vanilla and mix. finally remove the bowl from the mixer and stir in the flour by hand with a spatula being careful not to over mix. (trust me this cake will be so light if you do it like this) pour evenly between tins and bake for approx. 25 35 minutes until a knife inserted comes out clean, for a bigger two layered version it will take about 40 minutes.
for the syrup
juice of two blood oranges
3 sprigs of thyme
1/2 cup sugar
in a pan add the juice, thyme and sugar and stir over a low heat until the sugar has dissolved then leave to reduce to a few minutes, once it becomes syrupy remove from the heat bowl into a bowl and leave to cool.
for the frosting
300ml double cream
5 tbsp. icing sugar
4 to 5 tbsp. of syrup
in a mixer add the cream and icing sugar and mix until it is just starting to get thick then add the syrup and continue mixing until stiff.
to assemble the cake slice the tops off and then brush on some of the remaining syrup then add some frosting and place on the next layer, continue this with the other layers. spread remaining frosting around edges and decorate with thyme, I drizzled some more of the syrup on to the cake before serving.