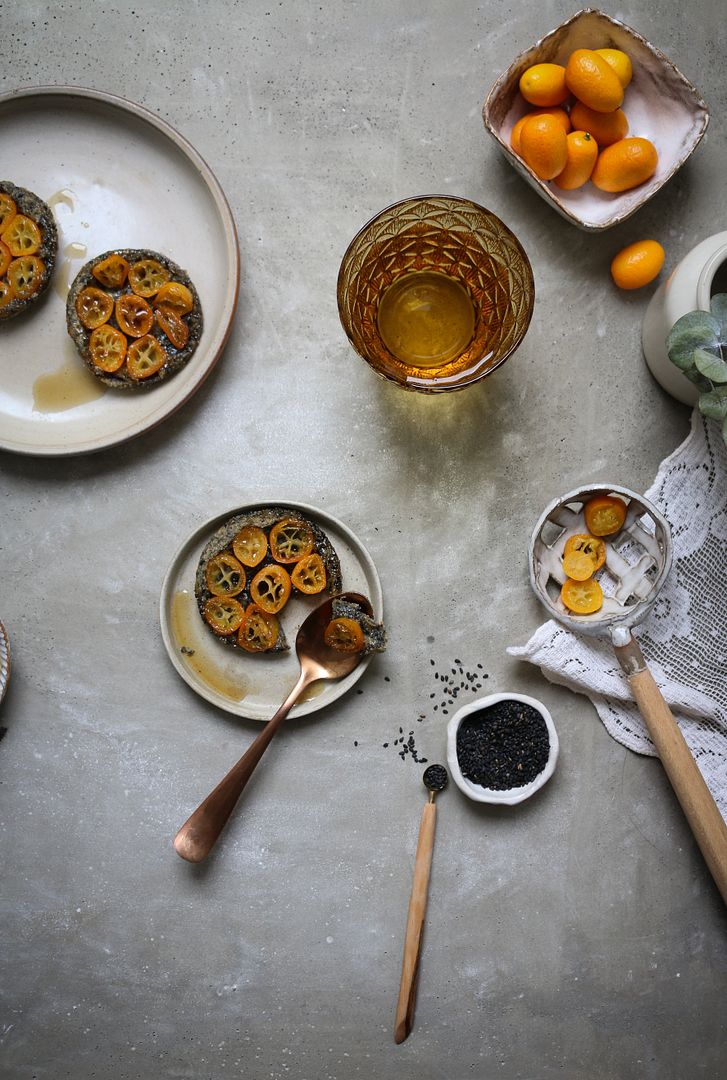 this little recipe experiment happened because I asked on Instagram for ideas to use up some kumquats I had, someone said a tarte tartin and I thought it would be great to try and make some black sesame puff pastry. it didn't puff as much as I would of liked but it was flaky and tasted great. the flavours went really well together. to soften the kumquats a little I poached them first with some vanilla, instead of caramel I used maple syrup so these are made using only natural sugar. I used normal white plain flour but if you wanted to make it gluten free then I'm sure any other flour would be ok, but because of the rolling and folding involved with puff pasty I think that some gluten is needed.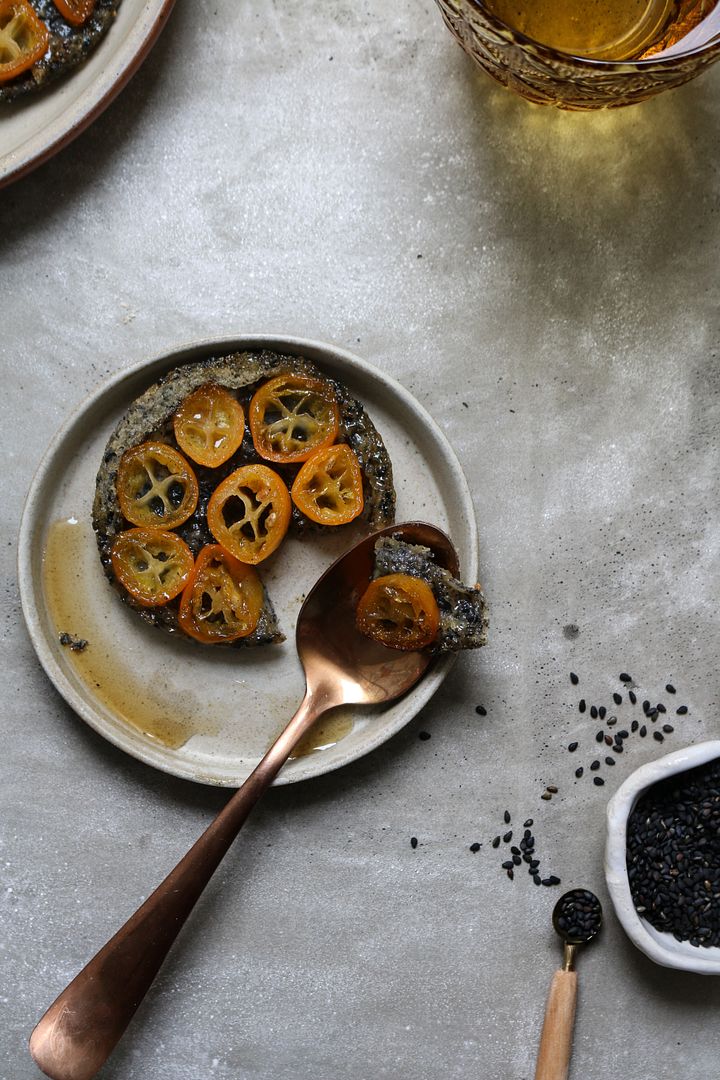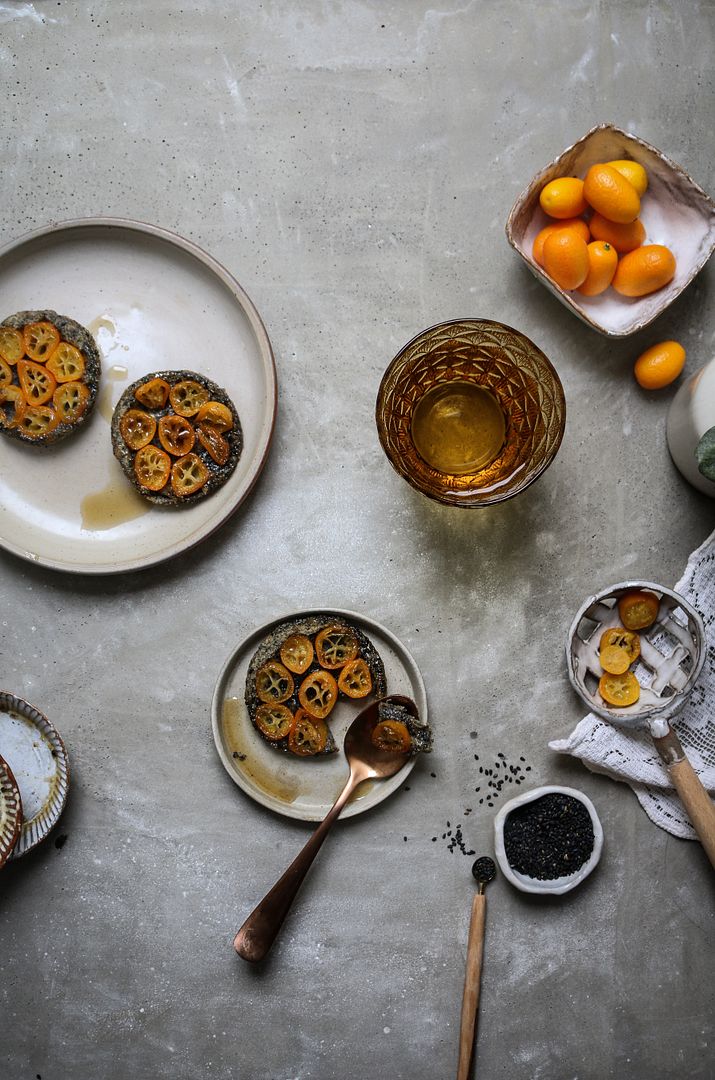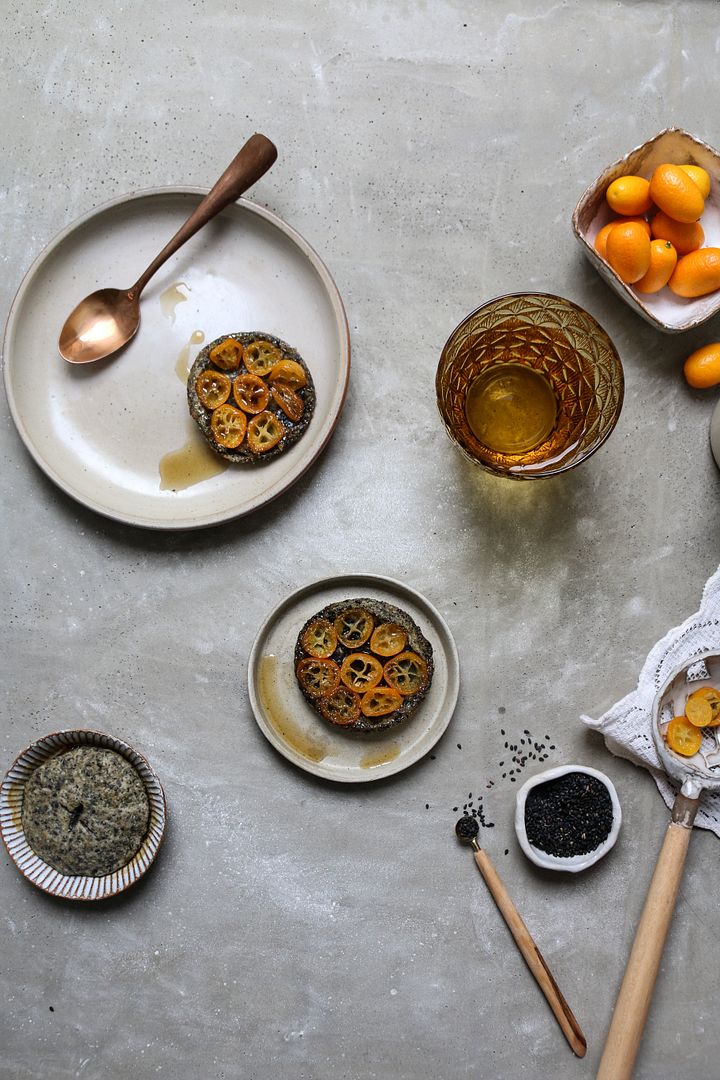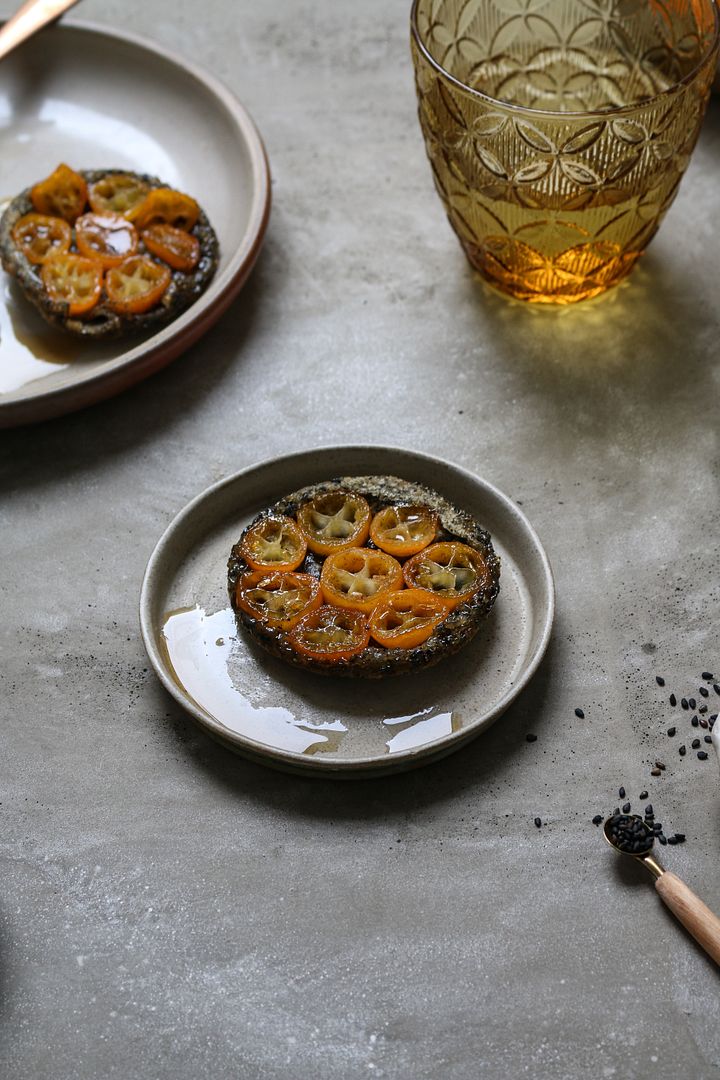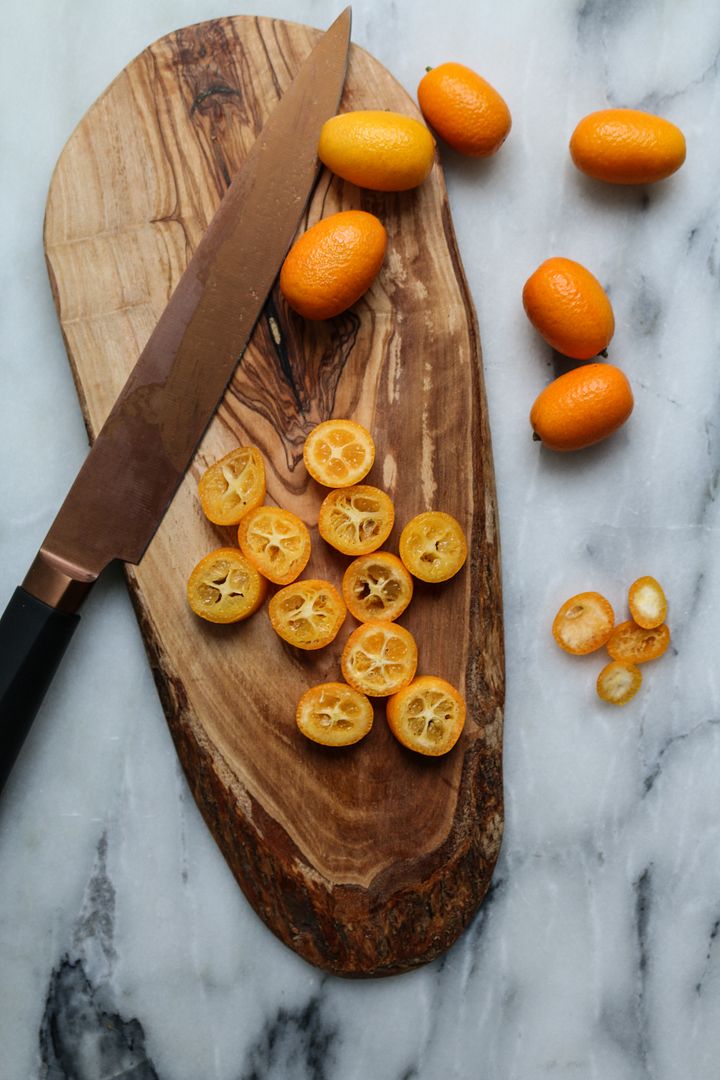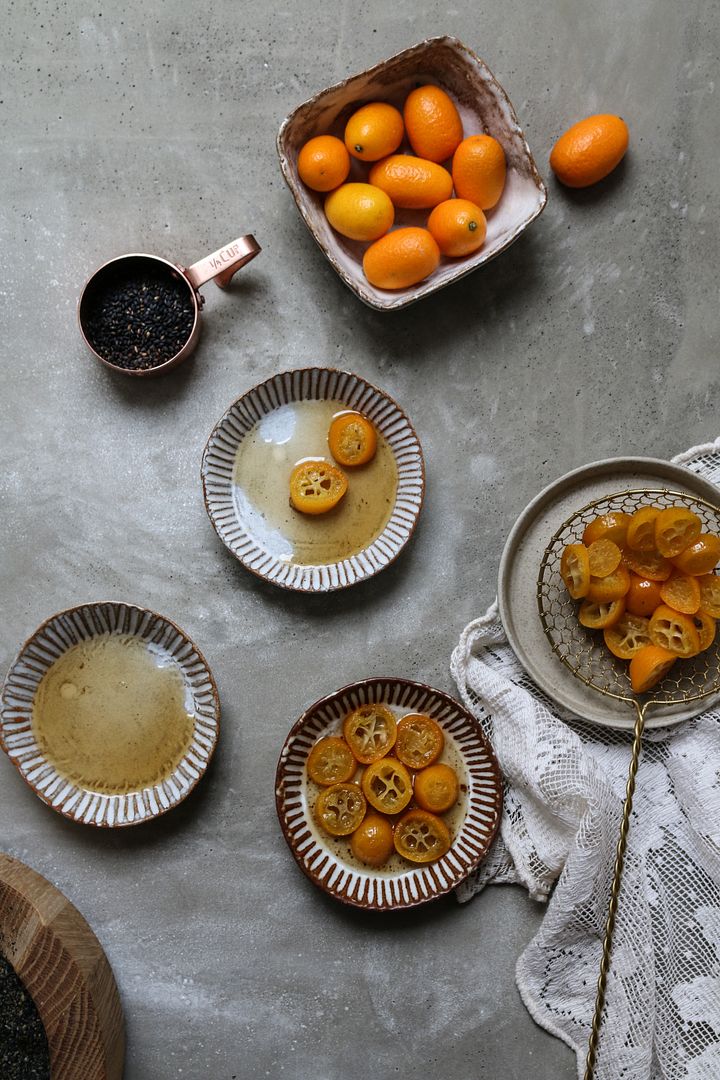 pastry
30g toasted black sesames ground until fine with a pestle and mortar
1 cup 125g plain flour
1tsp salt
50ml cold water
2 tsp lemon juice
100g unsalted butter (half a block of butter)
in a bowl add the flour, ground sesames, salt and then add the water and lemon juice and mix. into a ball of dough then cover and place in the fridge for about 25 minutes.
place the butter between two sheets of baking paper and flatten with a rolling pin, once the dough has rested roll out into a large square, cut the slab of butter so it fits In the middle and you have enough of the dough to rap over it and cover it (see pic below) then pinch edges together and roll out into a rectangle and then fold each end into the middle, then fold in half. roll out again and fold one end of the dough down to the middle then fold the other end over the top, turn and roll out and fold again, the cover and place in fridge for half an hour then remove and roll out and fold 4 more times then let rest while you prepare kumquats
15 kumquats (for three little tarte tartins but the dough can make about 6 to 8 so feel free to add more kumquats)
6 tbsp. maple syrup
1 tsp vanilla bean paste
slice the kumquats and remove any seeds and place the slices in a pan with the vanilla bean paste and cover with water bring to a boil and poach for 5 minutes, drain water and dry off and let cool then start assembling add two tbsp. of maple syrup into each tart dish then place on the slices of kumquats, roll out the dough and cut out circles to fit the tart dish. cut a air hole in the middle of the dough and place on top and tuck down the sides of the dish. bake for about 25 30 minutes at 180c 350f until the dough is crisp.