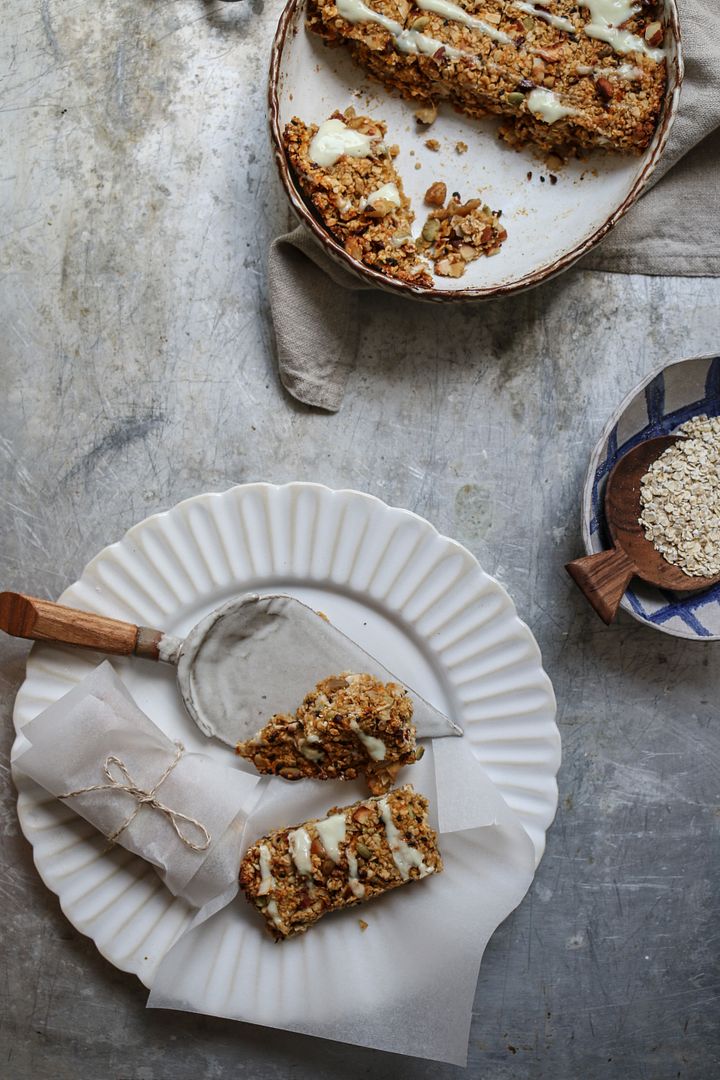 these granola bars are packed with nuts and seeds and some roasted winter squash. rather than use sugar I used maple syrup and vanilla bean paste to sweeten them, they are great to have for breakfast or to wrap up and have for lunch. I have quite a sweet tooth so I want to cut back on my sugar intake a bit,  so using naturally sweet flavours like vanilla and cinnamon helps. I thought I had better jump on the traditional January band wagon and share some healthy recipes, but if I'm honest I do actually need to start eating more healthily my self this year. the best thing about these bars is they are so easy to make, plus its a great way to use up any left over nuts you have lying around from Christmas.
I drizzled some low fat greek yogurt sweetened with honey on the top and left it in the fridge to dry over night, but if you want these to be vegan you can leave that part out.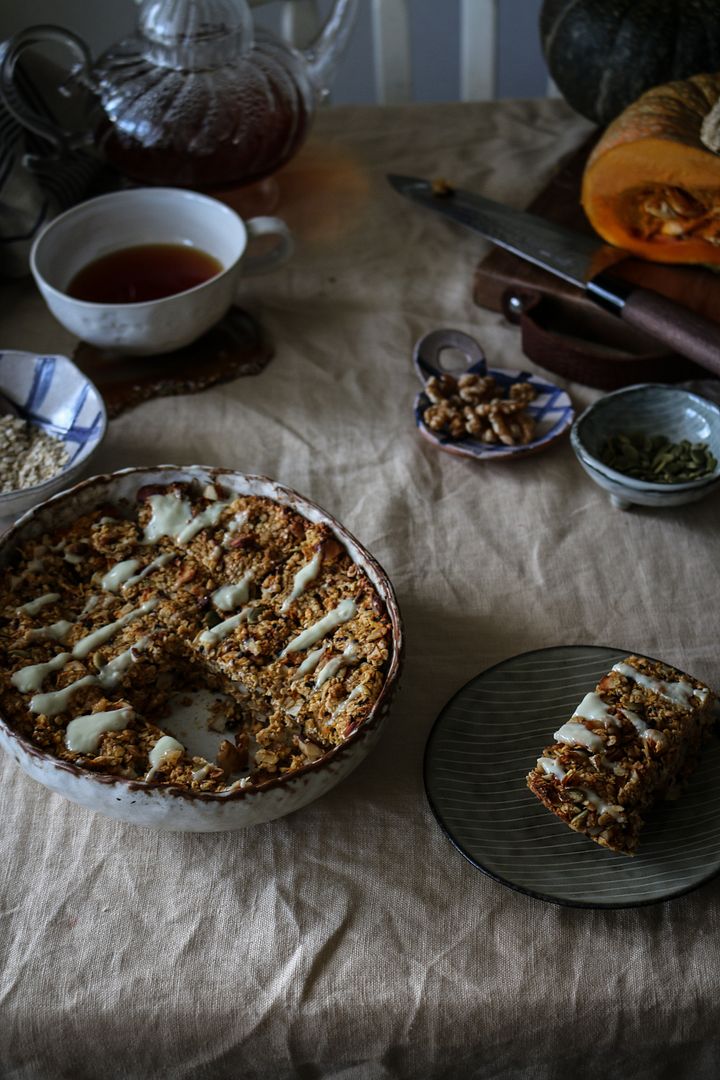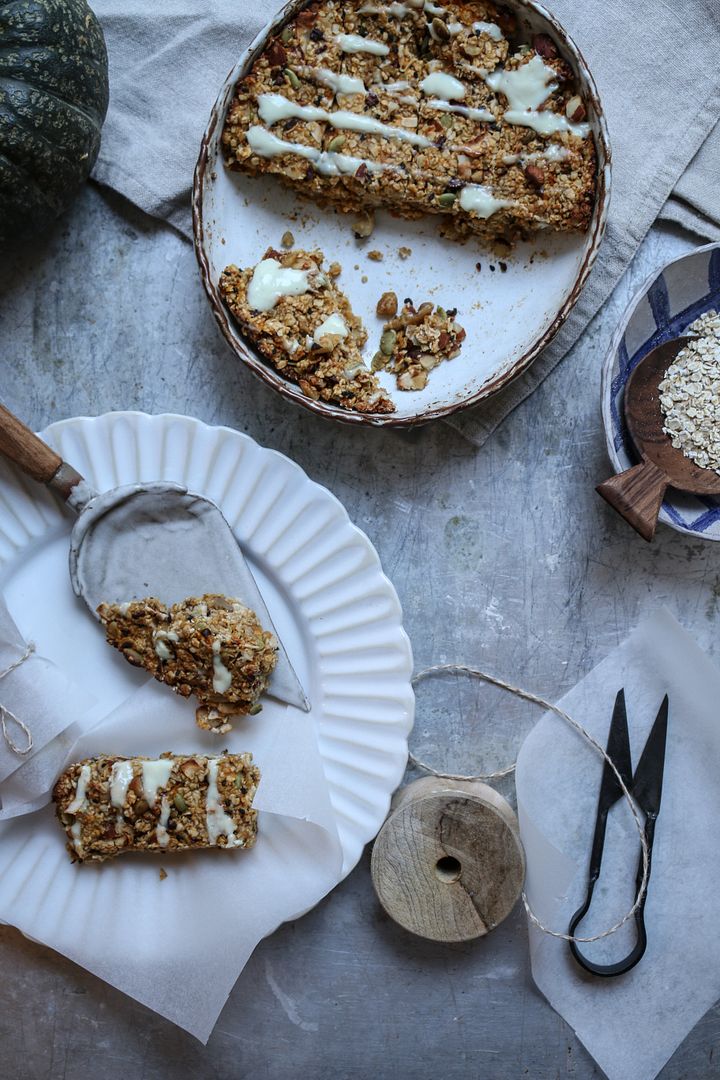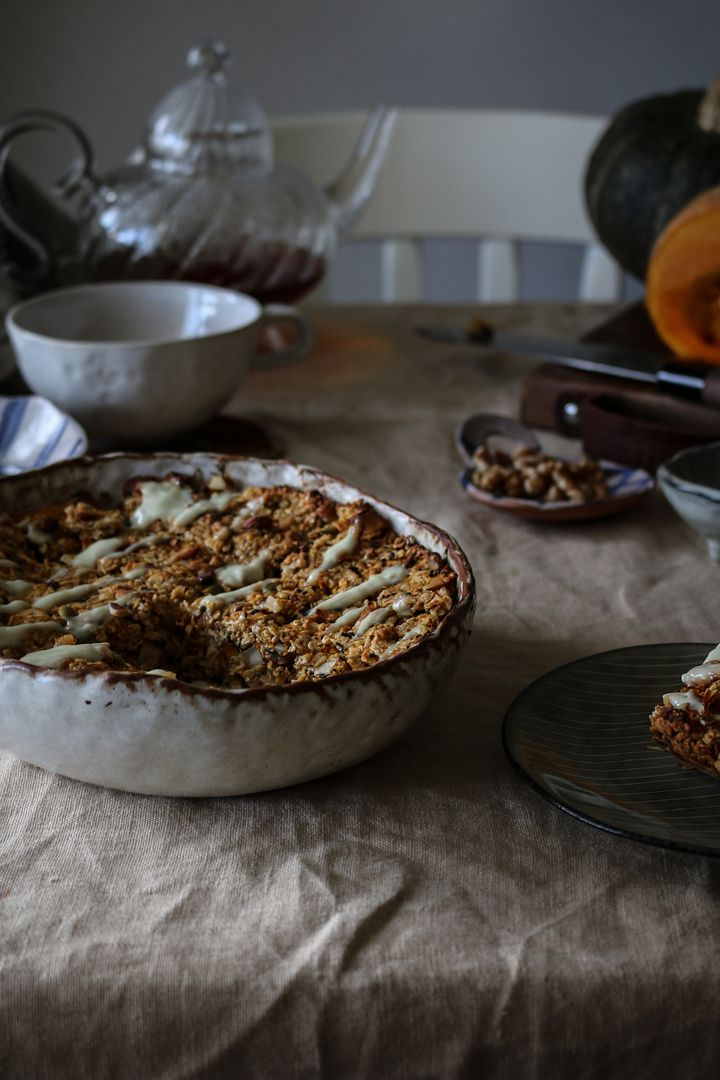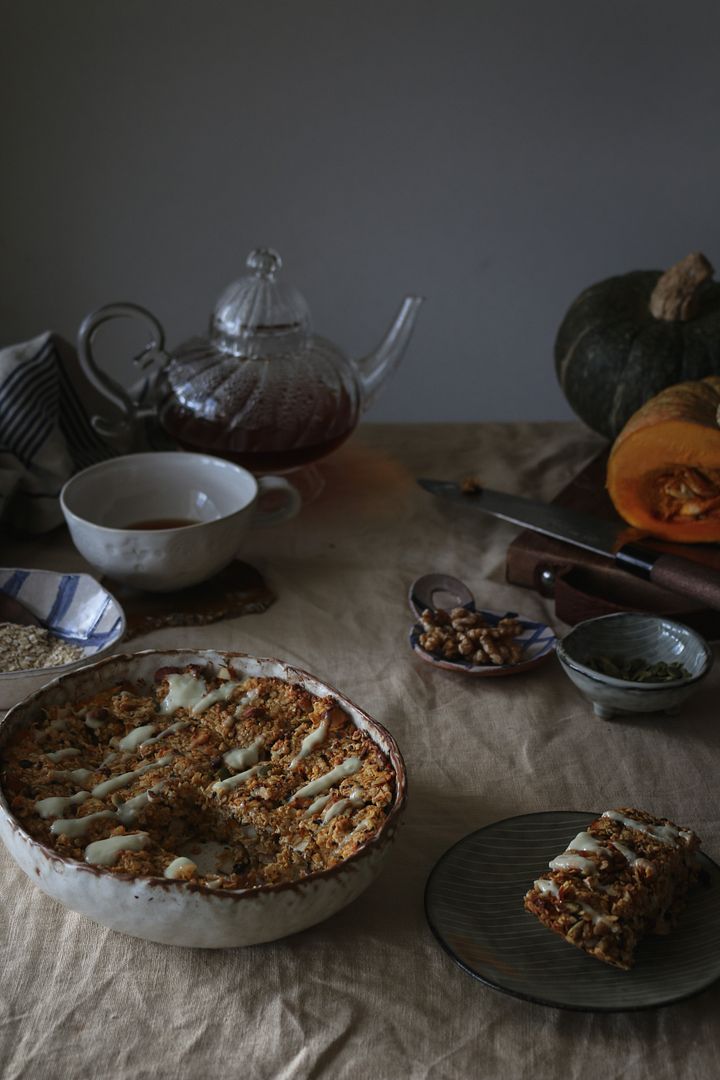 recipe
1 cup squash puree (see below)
2 1/2 cup whole grain rolled oats
3/4 cup whole almonds
1/2 cup brazil nuts
1/4 cup walnuts
1/3 cup pumpkin seeds
4 tbsp. black sesame seeds
3 tbsp. cacao nibs
4 tbsp. coconut oil
1/2 cup maple syrup
1 tsp vanilla bean paste
1 tsp cinnamon
to roast the squash cut into slices and roast for 20 to 25 minutes at 180c 2350f until tender, during this time slice up all the nuts so they are in small chunks, once the squash is done scoop the flesh away from the skin and mash with a fork, I used about half a squash and it made just over 1 cup. leave oven on this temperature to cook the bars.
add the oil, maple syrup, vanilla and cinnamon in a microwave safe bowl and heat for 30 to 40 seconds until the oil has melted then pour in the oats, nuts, seeds and cacao nibs and stir in then fold in the squash, press into an oven safe dish and bake for 25 minutes
if you want to make a yogurt drizzle mix some with a little honey and drizzle over and leave to dry over night.