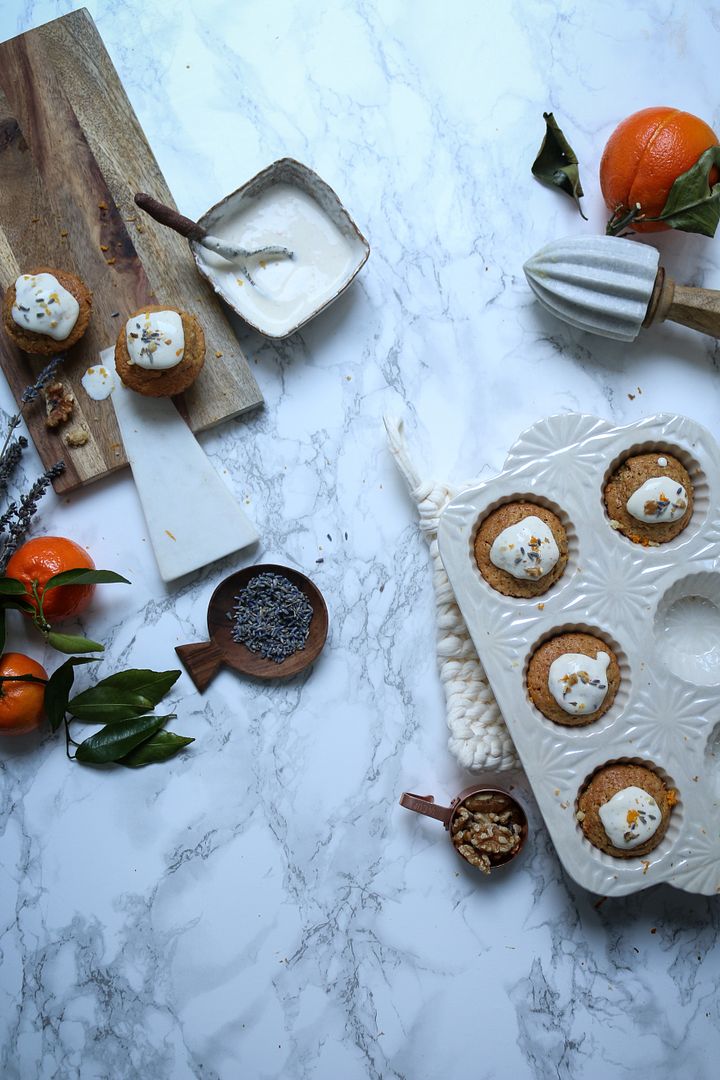 I had been watching a few old episodes of Jamie at home on the food network and saw this recipe and it sounded so yummy that I dashed straight to the shop to buy a butternut squash. this are the easiest cupcakes I have ever made, seriously its all done in the food processor, no peeling or roasting the squash, just chopped up pureed then the other ingredients are added. the sour cream frosting is genius, I'm honestly not joking when I say its a complete game changer, you will want to smother this on your cakes forever. the recipe makes enough to feed an army (ok many not a whole army) I had enough to make 6 cupcakes then this cake with the left over. I would guess you could get 16 to 20 cupcakes from it.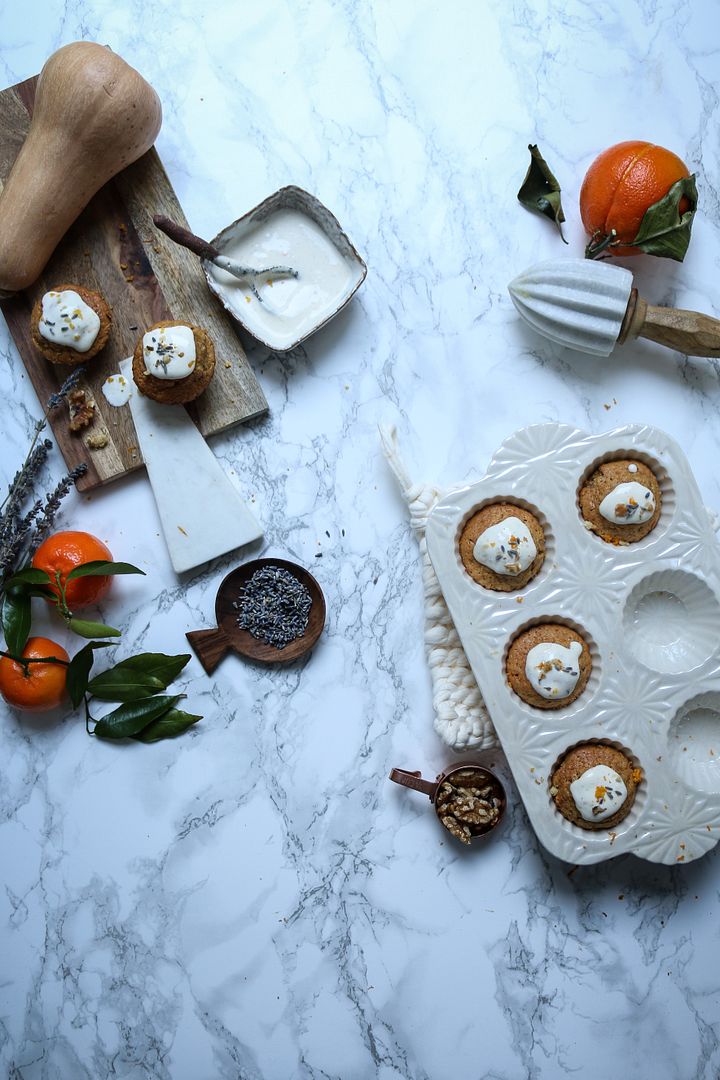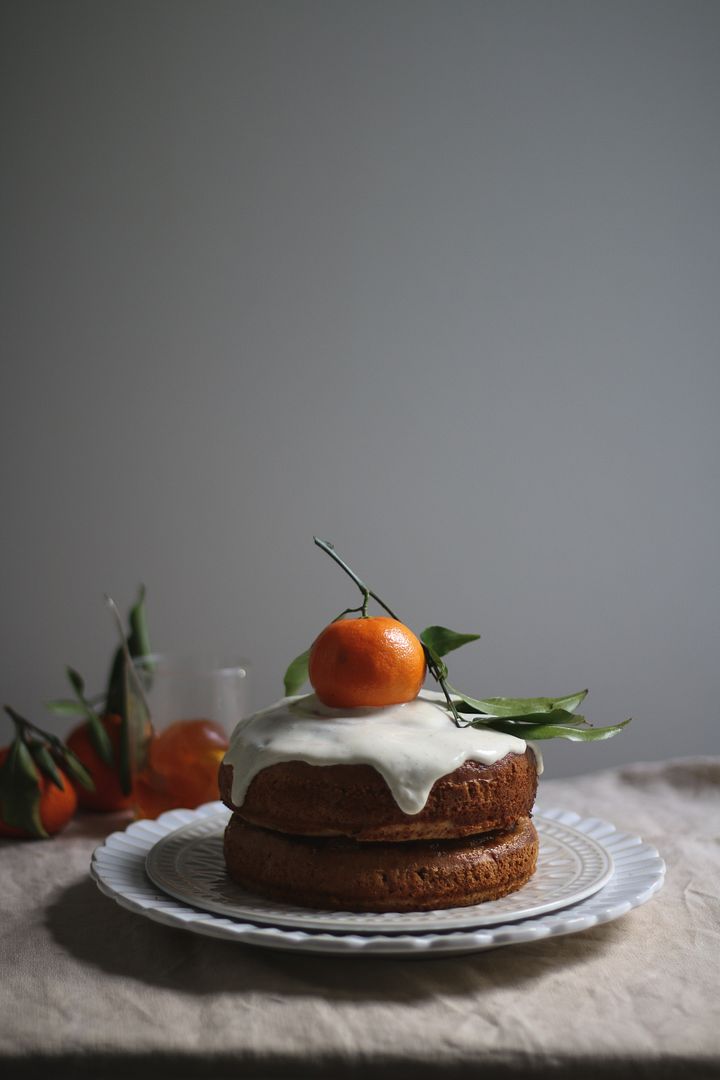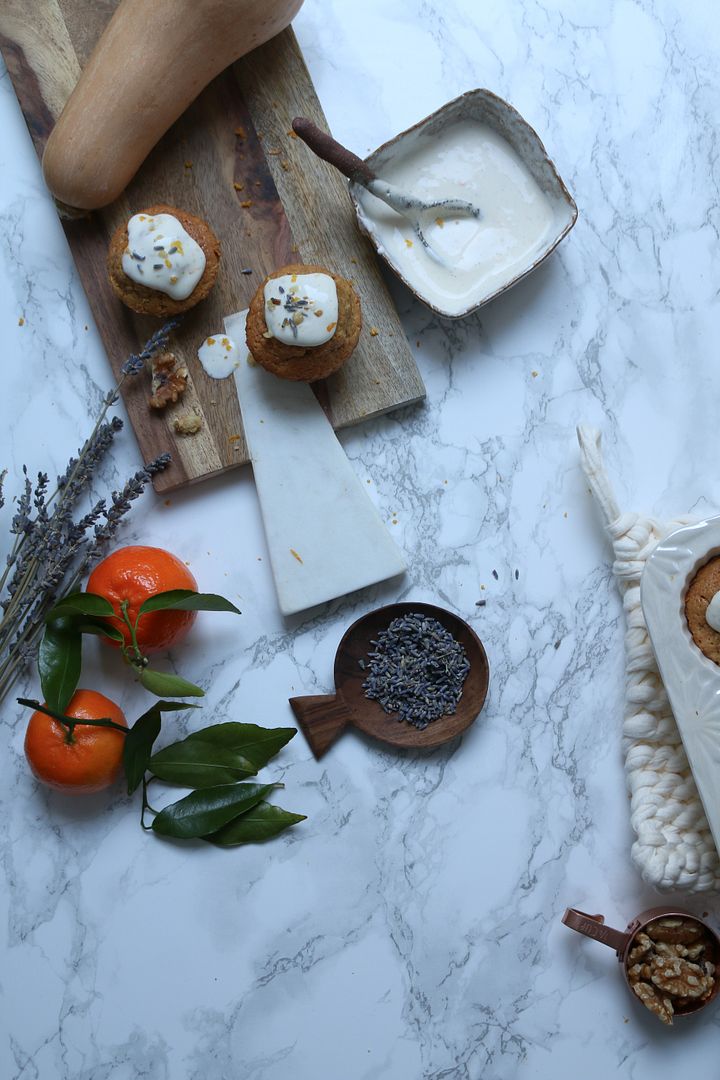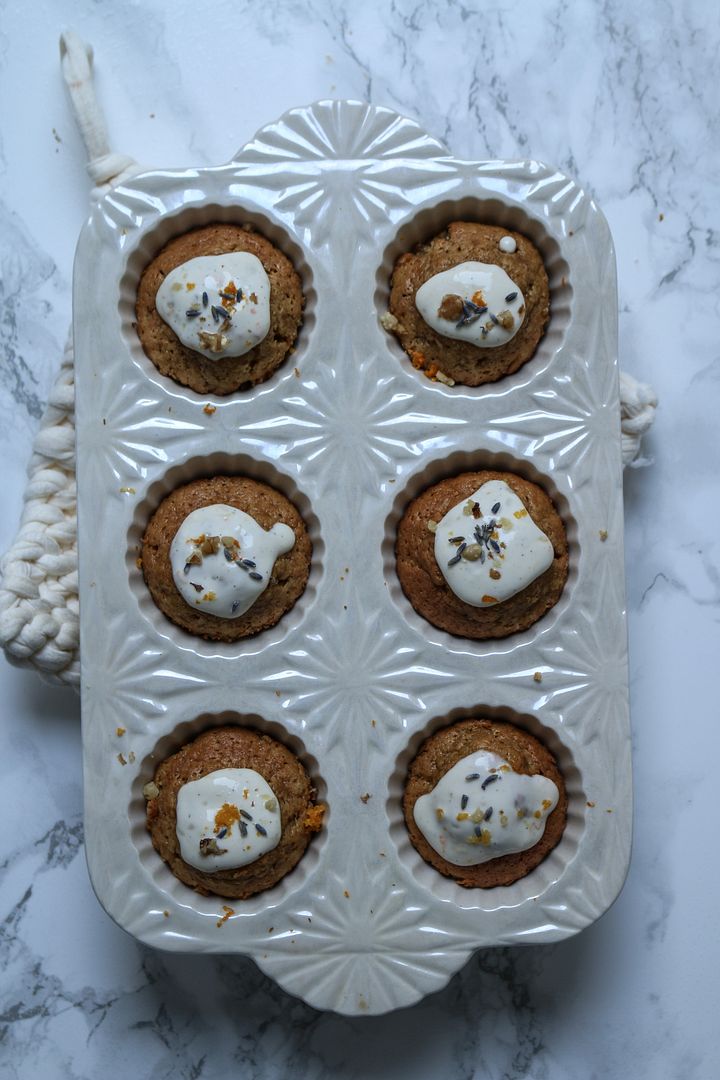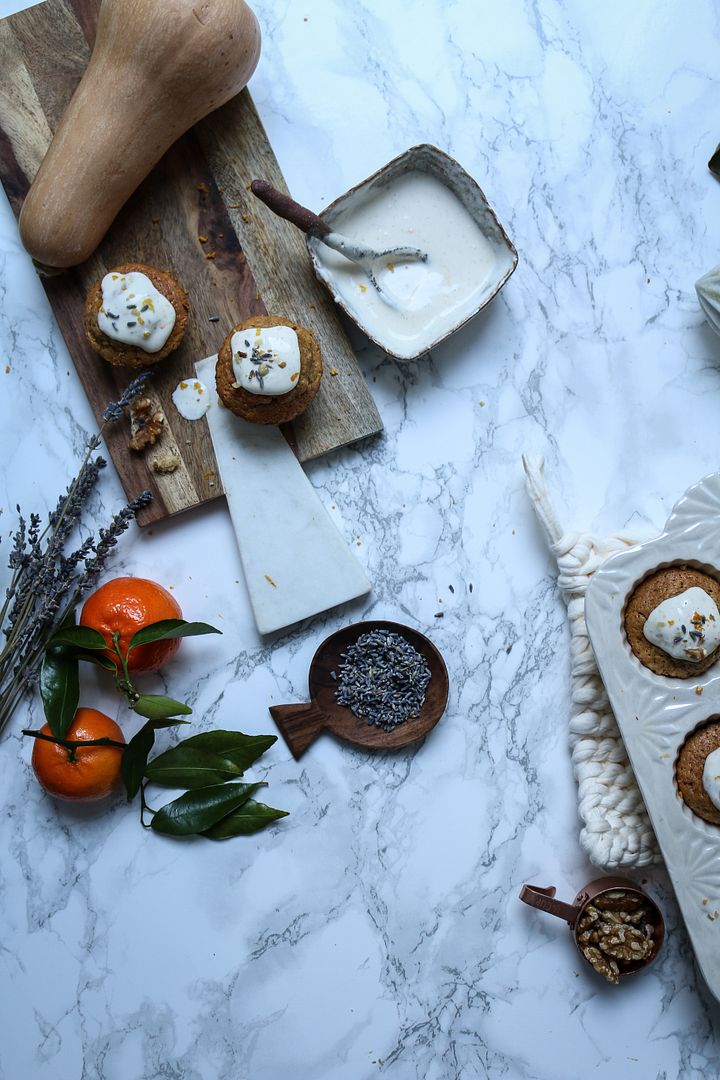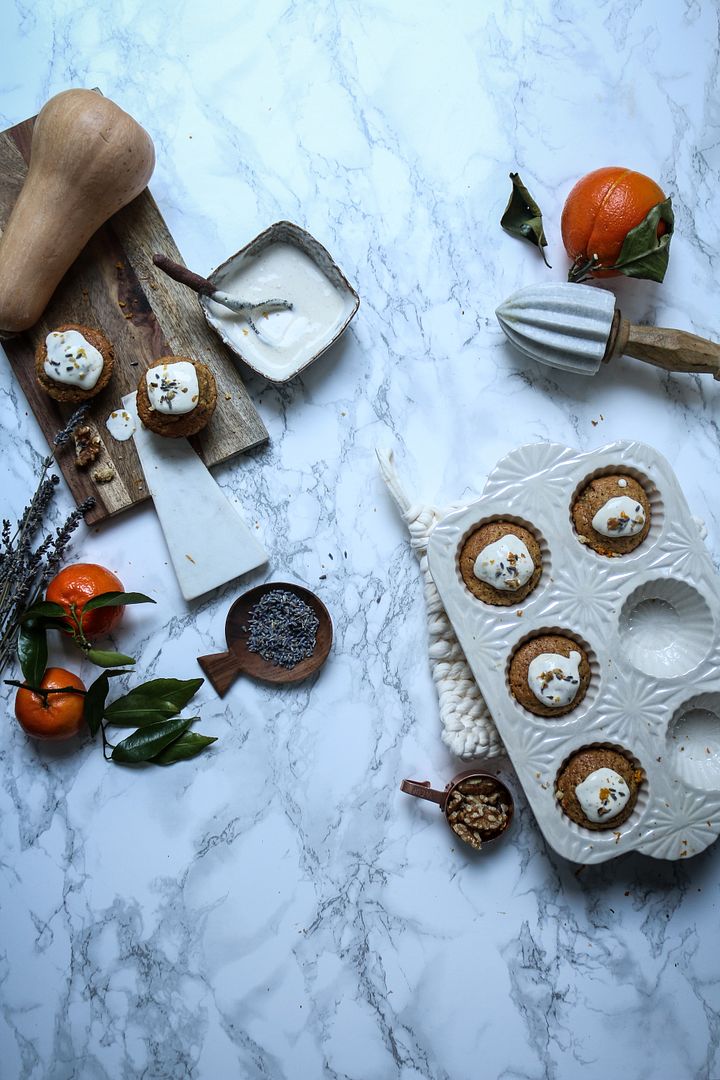 recipe for the cakes (via Jamie olivers book Jamie at home)
400g butternut squash deseeded roughly chopped
4 eggs
350g soft brown sugar
300g plain flour
2 heaped tsp of baking powder
pinch salt
handful of walnuts
1 tsp ground cinnamon
175ml olive oil
topping
zest of 1 clementine
zest of 1 lemon
juice of hald a lemon
seeds from 1 vanilla pod
140ml sour cream
2-4 heaped tbsp. of icing sugar
preheat the oven to 180c, clean the skin of the squash and chop up and remove the seeds, and weigh out 400g and put into a food processor, puree, (I found it pureed better by adding the eggs at this stage in my blender) next add the other ingredients and pulse until combined, spoon into cake cases and bake for about 20 minutes,
this recipe made enough to make 6 cupcakes and a small two layered cake so you may need to half it. for the cake I added marmalade and sandwiched the two layers together and added the sour cream frosting on the top
for the frosting
grate the zest of the clementine and lemon in to a bowl and add the juice of half a lemon, then add the sour cream. scrape the seeds from the vanilla pod and mix through the sour cream with the icing sugar. spoon on to the cakes then grate on some orange zest and sprinkle on some dried lavender.