This time of year I love to use spice in my recipes, I was given some spiced apple tea so I decided to use it in this recipe. I always enjoy making soft pretzels at home, this dough it not my typical pretzel dough recipe but it tastes so good.
I am also sharing my review for this watch from Franco Florenzi, i don't do reviews very often, i only like to share things that i think my readers (you wonderful people reading this) would be interested in. so I'm excited to tell you about this watch. i chose it in rose gold with this blue and white strap, but they have it in so many different colours its great. i don't wear watches very often but i haven't taken this one off. ok I'm exaggerating a little i have took it off a few times but i feel so stylish and comfy in it that i enjoy wearing it. the strap is fabric and you can buy replacement ones in lots of different colours so you can coordinate it with your outfit. Its great to promote British businesses but its even better to find one from the south west of England like me.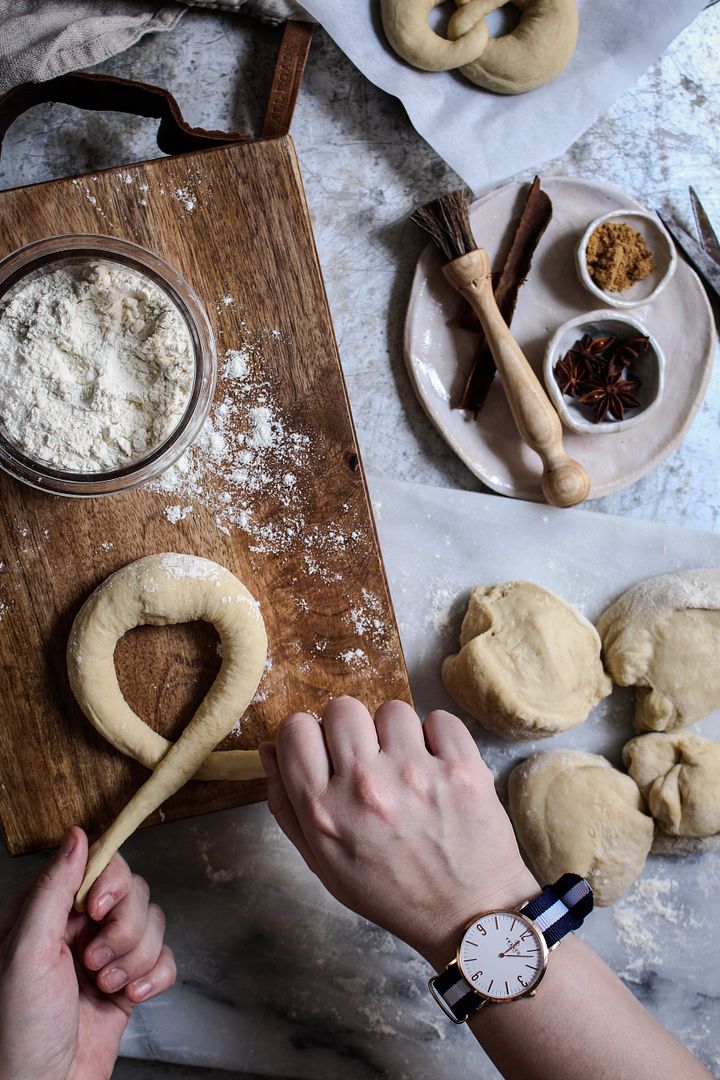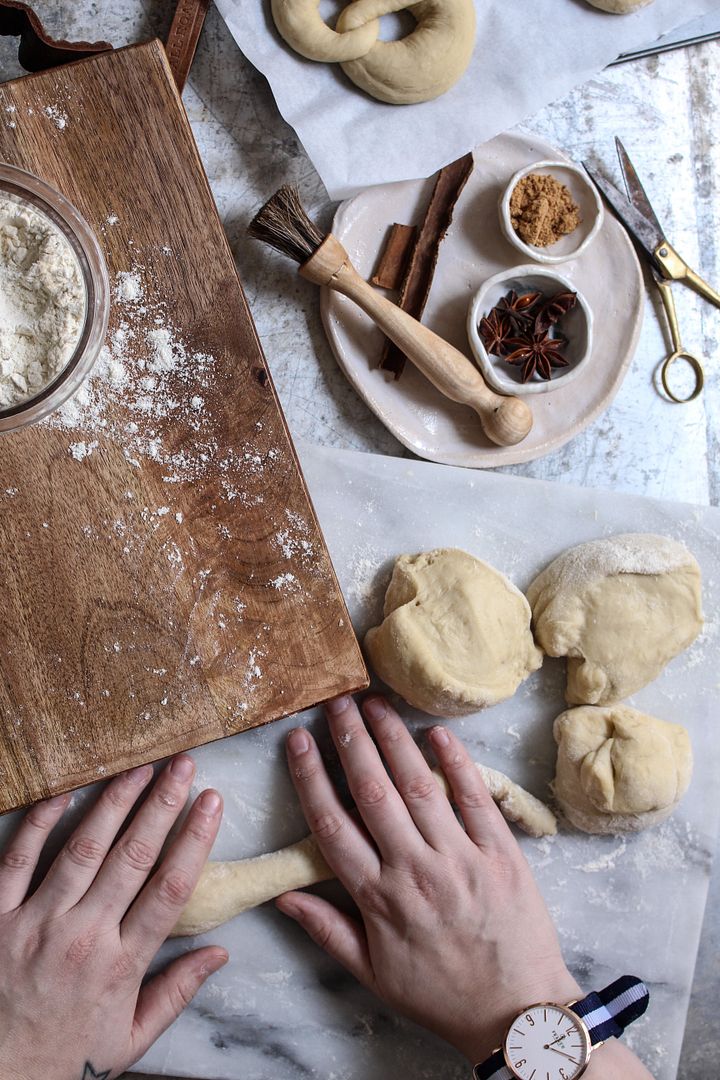 2 and 1/4 cups strong white flour
1  sachet dried active yeast
1/2 cup boiling water with spiced apple tea bag in it
3 tbsp. milk
2 eggs
1/4 cup coconut sugar or brown sugar
pinch salt
add the water into a cup and put the tea bag in it and let it stew for a few minutes, I used a taylors of harrigate spiced apple tea bag, its makes the water bright red.
add the flour, sugar, salt and yeast into a bowl and break in the eggs then pour in the tea, start mixing on high speed. add some milk until the dough becomes wet but manageable (2 or three tbsp.)
knead for 5 minutes in the mixer.
place in a oiled bowl and cover with plastic wrap and let prove for 1 to 2 hours.
once doubled in size tip out then knock out the air. divide into 8 equal balls then roll into long ropes and fold into the pretzel shape. let rise again for another hour.
preheat the oven to 180c
boil 1 cup of water in a pan then stir in 1 tbsp. of bicarbonate of soda and brush onto each pretzel, let dry and brush on again.
bake for 25 minutes.
for glaze
mix some of the freshly brewed tea with some icing sugar and brush on then sprinkle on some brown or coconut sugar that is mixed with some chopped rosemary and some chopped candied ginger.