this stew is perfect for this time of year, now that the weather is getting colder. the bottom is a flavourful beef and ale stew and it is topped with some herby cheddar scones. I love cooking one pot meals like this and this one is really easy as the beef stew is slow cooked for two hours in this cast iron lidded pan from denby then the scones are baked on top. it was a real hit with my partner. I cant wait to make it again. beef stews are so good and the added ale in this reminds me of my favourite steak and ale pie.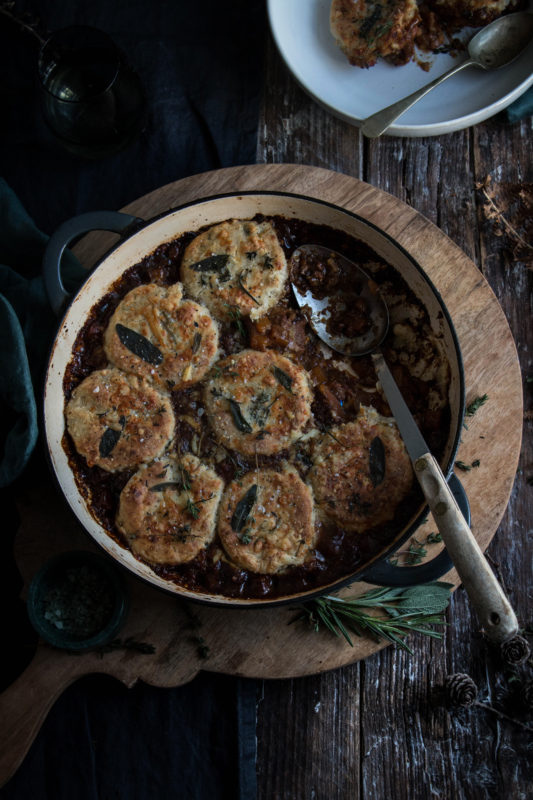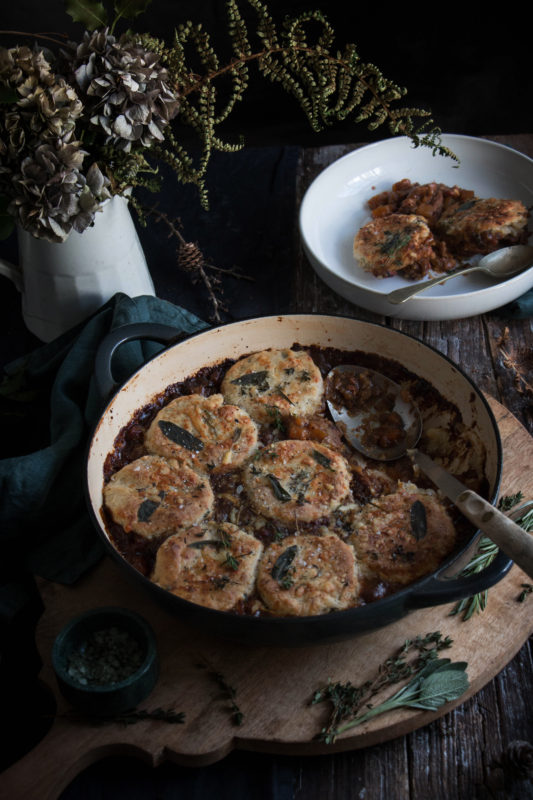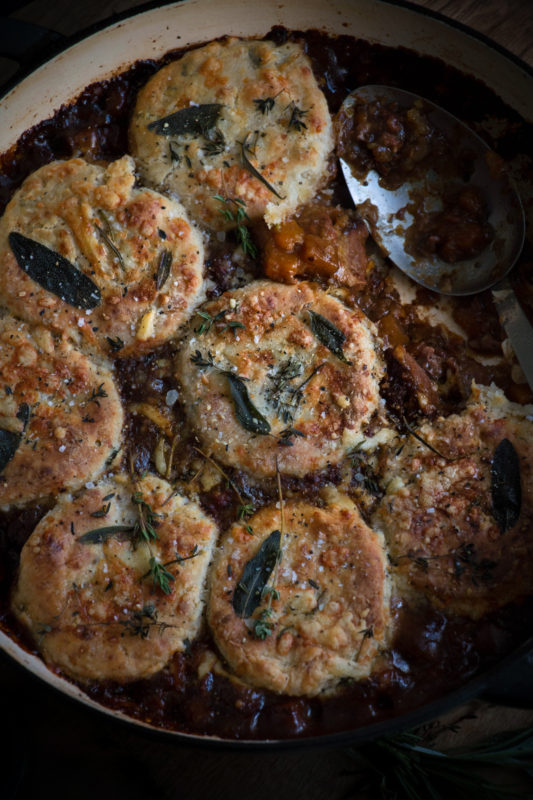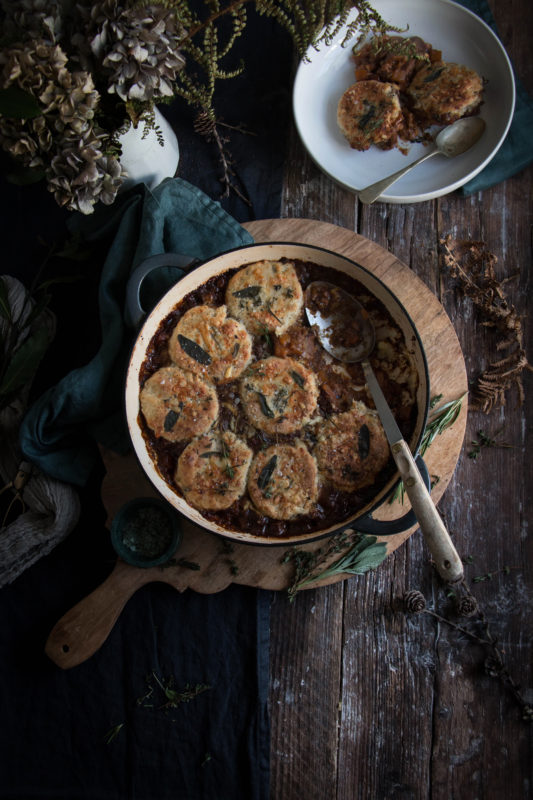 For the stew
·         500g braising steak
·         1 onion finely chopped
·         3 rashers of smoke bacon chopped into lardons
·         300g chopped carrots and swede
·         200g mushrooms finely chopped
·         320ml pale ale
·         350ml beef stock
·         Tied bunch of herbs like sage, thyme and rosemary
·         Good splash of Worchester sauce
·         Salt and pepper
Preheat the oven to 180c. In a lidded cast iron pan brown the beef with a little olive oil then remove and set aside. Add the onion and sauté until soft then add the bacon and mushrooms and stir until the bacon is cooked. Deglaze the pan with the ale and add the beef stock. Add the carrots and swede and the tied herbs and put the beef back in. place the lid on and cook for one hour, stir well then put the lid back on and cook for another hour. Add 200ml hot water and mix. Now make the scones
To make the scones
350g self-raising flour, plus extra for dusting

1 tsp baking powder

120g cold butter diced

130ml milk

150g grated cheddar plus more for top.

Chopped herbs, thyme, sage and rosemary

salt, pepper

splash of milk for brushing
rub together the butter and flour and baking powder then add the grated cheddar and herbs and mix then add some salt and pepper to season and add the milk and mix with a spoon. Flour the work top and tip out the mixture and add some more flour on top. Press down with your hands to flatten and cut out the scones with a cookie cutter and place on top of stew. Brush the tops with milk and add some more cheddar and some herbs and sprinkle over some pepper and salt. Bake for 30 minutes.